Reading Time: 3 Minutes
A marketing doer can be a key role for a business wanting to build its marketing capabilities. For them to thrive, however, you as their line manager need to be clear about what you'd like them to do and achieve. Here's a flavour for the benefits such a person, trained using the Watertight Marketing methdology, can bring ~ Rachael Wheatley, MD  | Watertight Business Thinking
The role of a digital marketer is not new; it's long been an essential component of marketing for many businesses.
But having the resource to keep your digital marketing momentum is one thing. Having someone who knows the what, why, when, where, who and how of digital marketing is another.
There are two things that make a good digital marketer:
Knowing about the various digital marketing tools and techniques and, crucially (but often missed),
Being able to apply digital marketing in practice directly related to what the company wants to achieve in their business and marketing, i.e. putting it in context!
Being knowledgeable about the first point doesn't necessarily mean they have the training or experience to deliver the second.
10 things a digital marketing apprentice could do for your business:
1. Keep the digital momentum going
Businesses need marketing to be regular in order for them to be on their prospects' radar when they're looking and their customers' radar to help them feel looked after.
Keeping that rhythm going is hard and often comes up as a hurdle for many scale-up businesses. Having a dedicated resource will help you achieve this consistency because that's part of their job and they will integrate it into their plan.
2. Bring fresh ideas and renewed energy
A new member of your marketing team positively changes the dynamic. If you've recruited the right person – someone who has an appetite for learning, who is proactive and happily takes responsibility for their work – they will work well with colleagues and apply their learning to current business challenges.
They will view your marketing through a number of different lenses to better reach and engage prospects and customers with the right messages, timing and audiences in mind.
3. Measure in direct ways your marketing ROI
It's tempting to view increased website visits as a good outcome for increased digital marketing, but if these are from people who are not the right customers it's a vanity metric.
A good digital marketer can explain the difference between these vanity metrics and those that indicate your prospects really are progressing towards buying something from you. They will be able to advise on the right volume metrics for each step of the customer's buying journey as well as the metrics that really do indicate marketing success.
4. Guide you in using the right platforms and tools
There are literally thousands of marketing platforms and tools you could use in your marketing. Your digital marketing apprentice will be able to thoughtfully consider which of these are most likely to engage your ideal customers, and which to use at which stage of the buying journey, from first making them aware you exist to interested party to happy customer.
5. Help you to use the right messages at the right time
There is no one killer message. This may come as a surprise! There are in fact a sequence of different messages that your marketing needs to communicate depending on where in the buying journey your customers are.
If they have just become aware of you and what you do, you need to empathise, for them to identify themselves in what you're saying. If the are already a customer, they need to feel loved and supported and you can convey that through regular communications with them.
The key is to understand which message at what stage of the customer's buying journey is going to resonate with them and encourage them to take the next step towards buying from you.
The time horizon piece is critical to get right with your colleagues. When are they going to see a return on what you are doing? Because if they're expecting it next month, but you're delivering it in six months time, they might stop what you're doing before it's had time to work.
6. Invite the right customers into your world
Whilst it might be true you'd like more customers, it won't be true that you want any or all customers.
A good, well-trained marketing apprentice will give a good deal of thought to who the ideal customer is. They will chat to people around the business about their characteristics, whether that's demographic, psychographic or other attributes that will influence whether they'd bring the right work to you.
This thinking directly affects your marketing, since it's specifically these customers that you want to invite into your world.
7. Make the most of your website
They will consider this as part of a wider, holistic plan rather than being a stand-alone brochureware site. It is certainly the shop window for most businesses and a good way for your customers to get a sense of who you are, what you do, how you can help and what you're like to work with.
Your digital marketing apprentice will be able, in time, to articulate your proposition, frame the right messages, understand the importance of keywords and SEO as well as have ideas for regular content to add to the website.
8. Build your credibility
Not only will they be able to collate the social proof needed to help customers trust you do what you say you do, they will help position you in the right way to attract the right customers and reassure existing clients.
Key to this is story-telling: sharing your customers' successes, how you've helped them and what they say about you.
9. Orchestrate your digital marketing plan
They will make sure each email campaign, web landing page and social media post is part of the bigger picture. Many companies we speak to do all of these things but in a scattergun way. We train digital marketing apprentices to bring all the elements together and be able to articulate why each piece is being used and to what purpose.
10. Test and refine
One element of a digital marketing apprentice's job will be to identify what works and what doesn't – and do more of the former! The programme that we help to design includes a module on measurement
Could an apprentice work for you?
If you have reached the point where you can commit to invest in someone to develop the skills to do these things for your business, and apprentice can be an excellent route. In England, there's a decent level of government funding for a Digital Marketing Level 3. You can use this to invest in an existing team member (of any age), or recruit someone into the role.
We've worked with WS Training to develop a Digital Marketer Level 3 syllabus informed by Watertight Marketing. Find out more >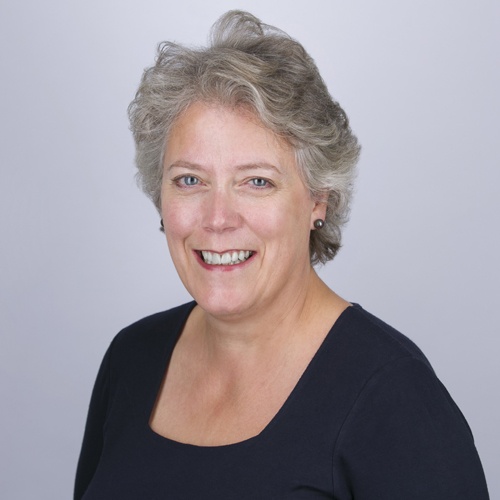 Rachael Wheatley
Managing Director, Watertight Thinking
Rachael brings over 30 years' of marketing experience, with a particular focus on building and developing effective marketing teams that are able to act as a strategic driving force across an organisation. She has worked with Watertight since 2014 as a Master Practitioner and joined the business as MD in 2022.