Who is Bryony Thomas?
Bucket Lady. Elephant Spotter. Multi-Million Pound Cat Thief.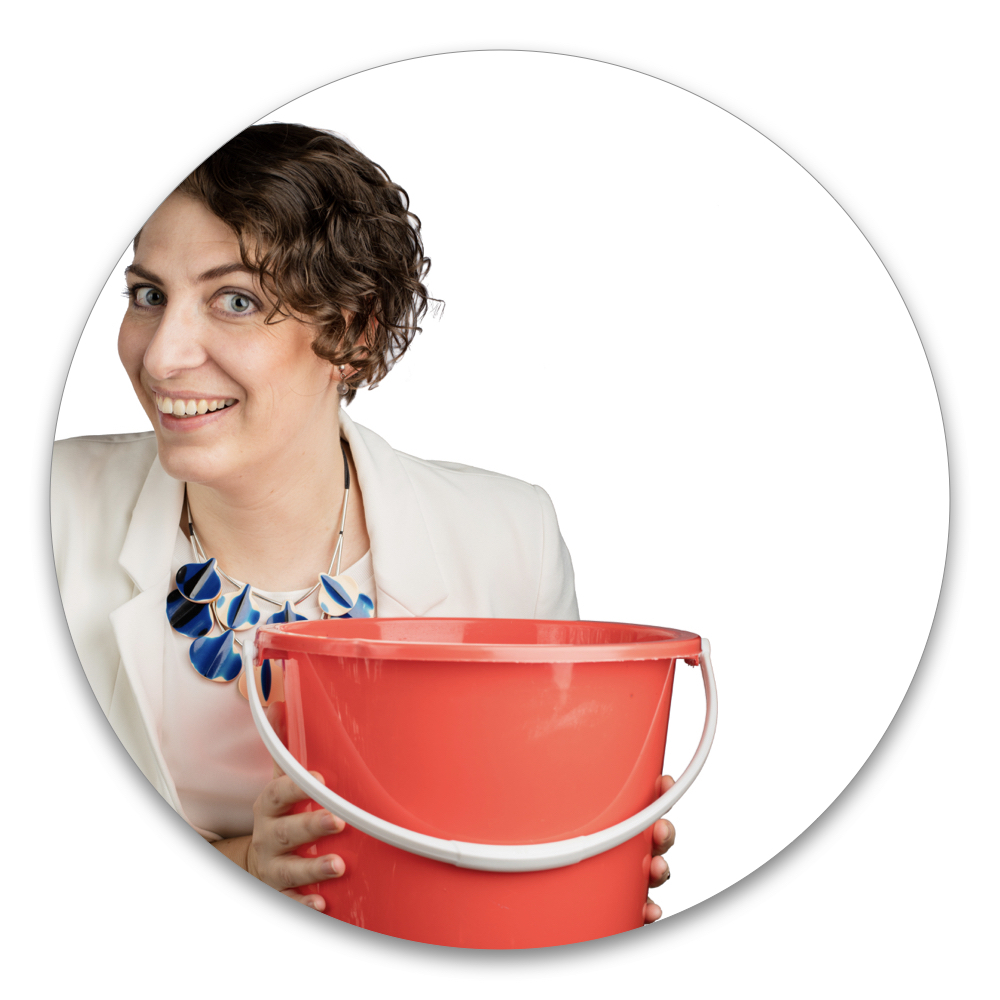 The Bucket Lady
Bryony Thomas is one of the UK's foremost marketing thinkers. She is the author of Watertight Marketing, which has been in its best-sellers list consistently for over five years, with no gimmicks. This ground-breaking book has been described variously as "the entrepreneurs' essential marketing manual", "a work of genius", and "a licence to print money". Centred on replacing the ubiquitous sales funnel diagram with a better metaphor of a Bucket, Funnels and Taps, Bryony is often known as The Bucket Lady.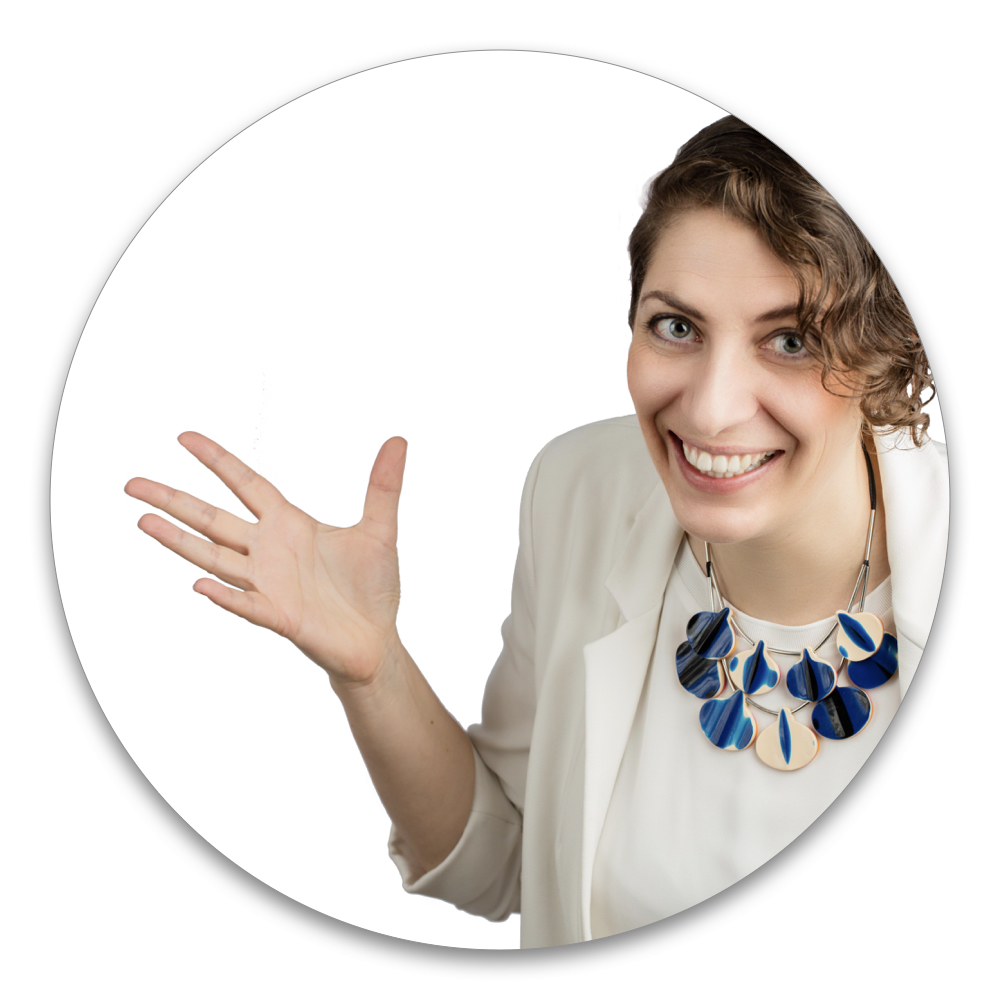 The Elephant Spotter
She has a disarmingly honest working style, that means that people have often seen her as a marketing confidante more than a consultant. Landing as the divisional director of marketing for FTSE 100 company, Experian, at the age of 28, Bryony quickly developed a knack for asking the questions that matter. If there's something that needs addressing, you'll find Bryony pointing to it. This earned her the nick-name, The Elephant Spotter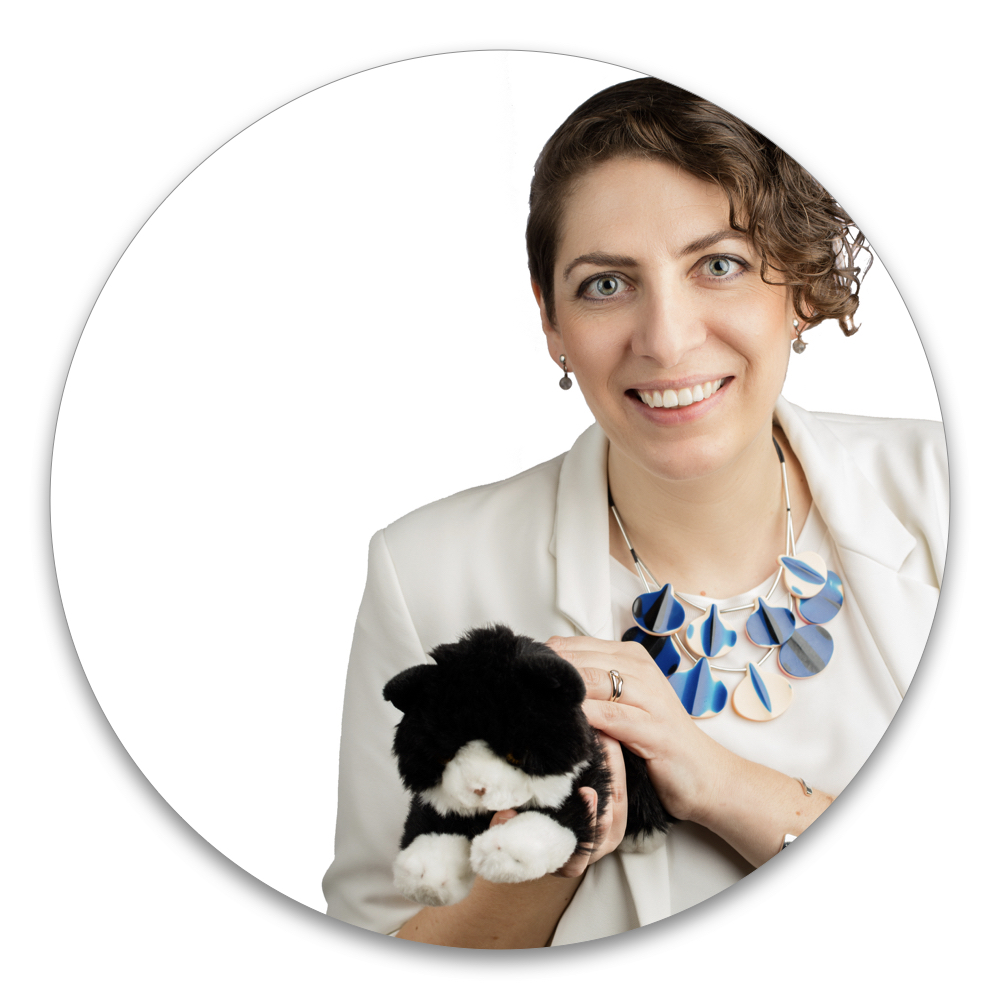 The Multi-Million Pound Cat Thief
Bryony is also an in-demand professional speaker for business audiences wanting to understand how to deliver sustainable sales results. Whether it's a boardroom, team day, or a large conference venue, Bryony can be trusted to inspire, engage and entertain. But, more importantly people will leave her talks with immediate actions to take. She has a unique and memorable speaking style, and is often heard describing how to build multi-million pound businesses in the same way as you'd steal your neighbour's cat. And so, is known as The Multi-Million Pound Cat Thief.
Bryony's Journey
In 2008, Bryony started the journey towards what is today the Watertight Marketing Methodology, working with ambitious growing businesses delivering 12-month marketing transformation programmes. Through her book, her speaking, her events and her hands-on support, Bryony Thomas now gives small business owners the clarity and the structure to step off the roller coaster. To get their marketing to put their business on a sustainable upward curve. Bryony Thomas is The Watertight Marketer.
She does all this part-time around her family, and can be often found playing in the sand pit with her daughter or snuggled up with her soppy grey tom cat, Dylan.
Oh, and, she also loves a strong cup of tea. Milk, no sugar. And, if you're getting the biscuits in, Bryony will have a pink wafer!
Award-Winning Marketing Speaker for Business Events
Bryony Thomas is an energetic marketing speaker who shows businesses and entrepreneurs how to take calm, confident, control of their business growth. Her speaking style is no-nonsense and direct. She doesn't shy away from tough subjects, and makes highly effective use of memorable analogies to make her advice stick. Bryony has a real skill for adapting her content to suit the needs of her audience, both through thorough preparation, and by being extremely quick-witted and responsive to the audience in front of her.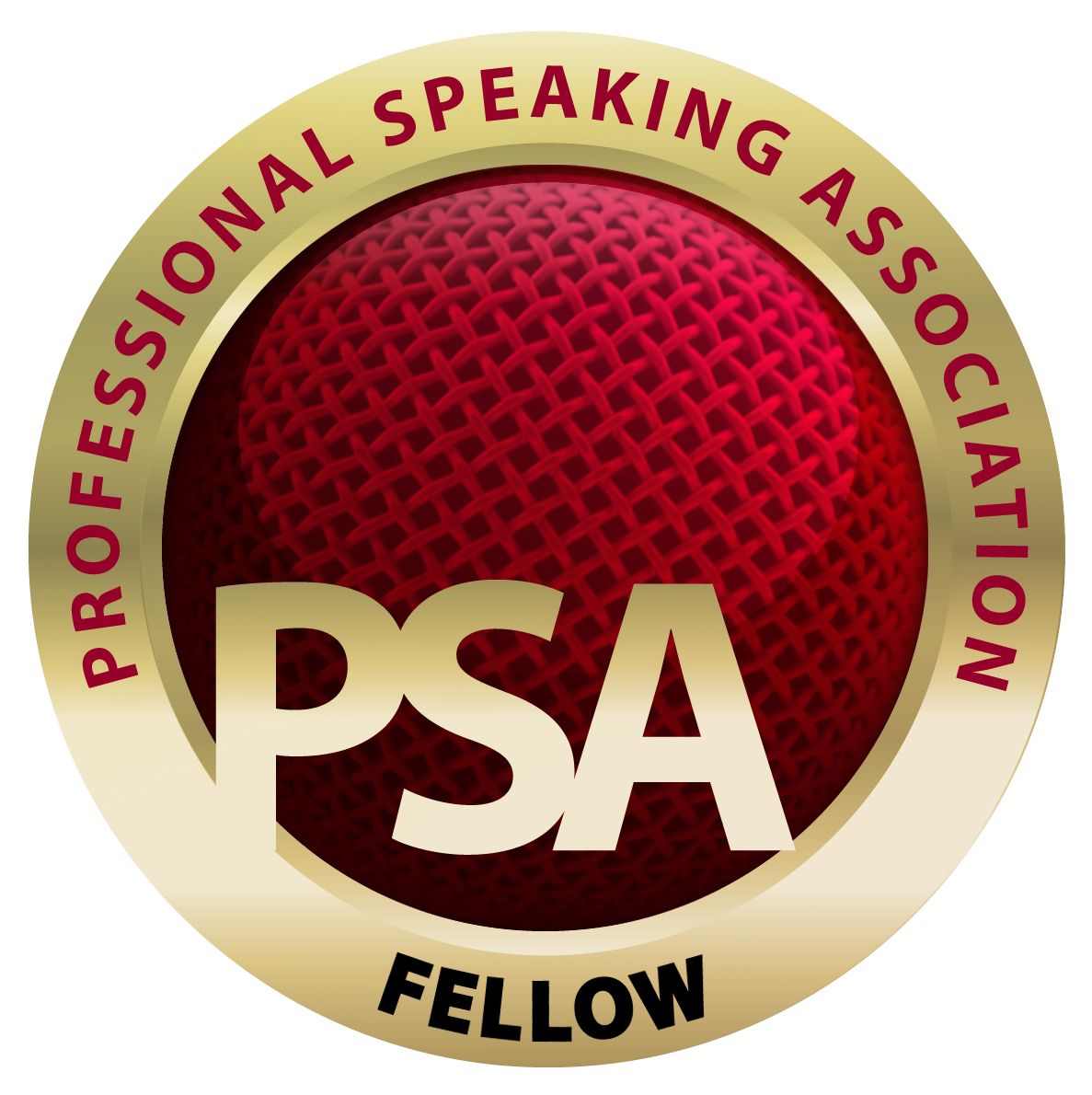 "Finding Watertight Marketing was a revelation and a relief." "Bryony's Watertight Marketing methodology has been invaluable for our company. This isn't your traditional marketing theory. This is a company wide approach that gets to the root of all aspects of a business. Thank you!"
Dougal Hawes, Business Development Director
SmartBox Assistive Technology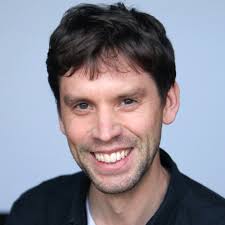 "Watertight Marketing has enabled me to implement a huge change here.  I cannot recommend the Masterplan programme enough."
Sara Parker
(formerly) Face for Business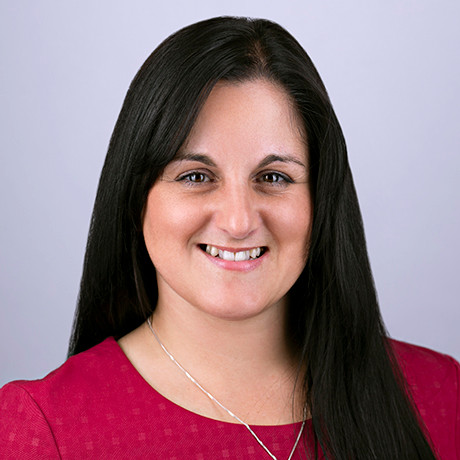 "I highly recommend Watertight Marketing's Lunch & Learn sessions. The great advice and suggestions I got from Bryony made this lunch was worth the fee x 100! A thoroughly thought-provoking, aha moment session, in a friendly supportive environment."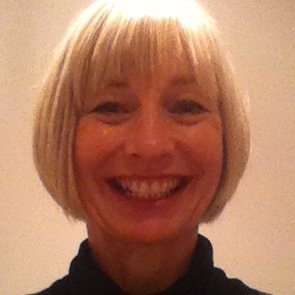 The Conference was an excellent immersive learning experience. I came along with some understanding of the methodology through reading the book and attending Masterclasses. But after the Conference it's started to permeate my business thinking in a much deeper way.
Felicity Dwyer
Stepping Up Training Marketing Author
Bryony Thomas is a prolific and inspiring writer on marketing. Bryony's articles range from highly instructive 'how to' style information, perfect for the marketer or business owner wanting to roll their sleeves up, to more conceptual missives for the marketing professional. Her articles regularly appear in the business press. Bryony is also the author of 'Watertight Marketing – delivering long-term sales results'.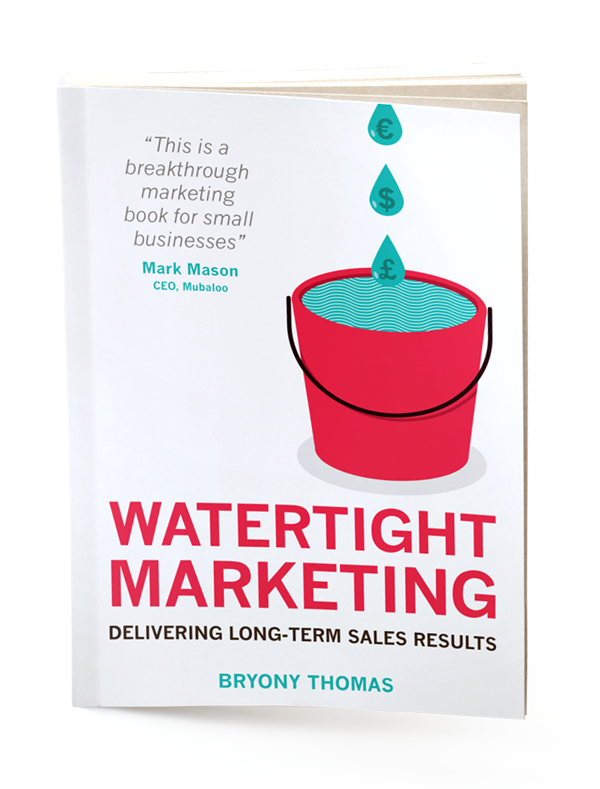 "The biggest change has been a much greater focus on understanding the customer journey and how we attract, convert and retain more customers. We now have a greater focus on measurement, understand where to invest and get a bigger return on marketing investment ."
Nick Pearce
Alexander Daniels Global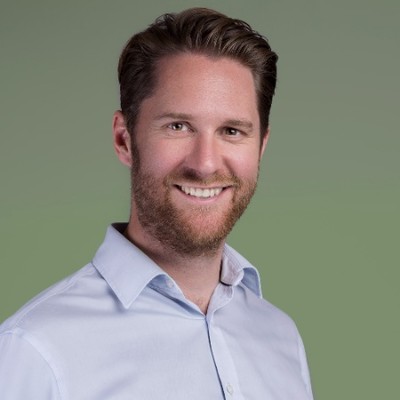 "The exercises on the programme gave direction and focus to the apprentice's work. I saw the direct correlation between the knowledge she gained, her activity and application of what she'd learned to our business."
Nick Pearce
Alexander Daniels Global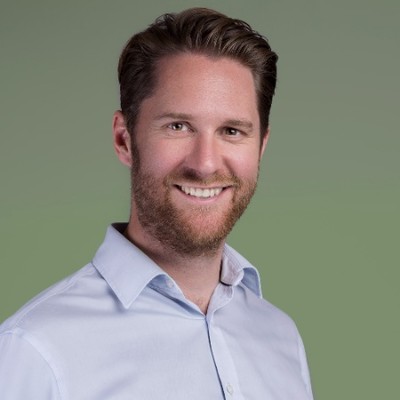 "I worried how I would manage our apprentice, given I'm not a marketer myself. One of the best advantages of the Watertight Marketing programme has been its structured process and the support and guidance it gave to the apprentice – it allayed all my fears."
Nick Pearce
Alexander Daniels Global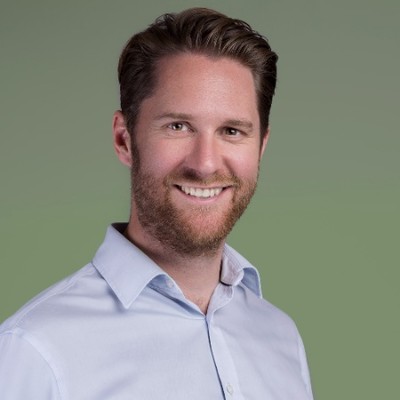 "Having an apprentice to take ownership of putting theory into practice has been a relief to me and the business – and the methodology has been a great tool and resource to lean on."
Matthew Box
Inclusion.Me Ltd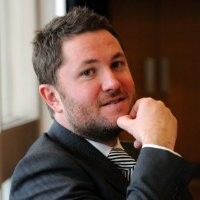 "I had a love-hate relationship with marketing. Your programme has made me trust in the process knowing we can draw on it at any point to improve things. I'm now a big fan of marketing!"
Matt Baker
The HMO Platform