Giving you confidence to bring a Digital Marketing Apprentice into your growing business
Have you heard yourself saying something along the lines of…

"I've thought about recruiting someone to help with digital marketing, but I'm not sure I have the knowledge to find or manage them."

"I know we should be doing more marketing, and making more of the digital channels, but struggle to know how, why and more importantly WHO will do it?"

"I don't just want someone who knows what buttons to press in social media, I want someone who knows why they're doing it and how it fits in a wider marketing strategy."
Put digital marketing in a strategic context
The Opportunity Group has licensed the Watertight Marketing methodology to inform the syllabus, so that digital marketing is set in context of the wider business and marketing strategy.
Plan marketing that supports every step of the sale
Using the Watertight Marketing frameworks to understand a full customer journey, and map content and both paid and earned digital techniques to each step.
Effectively execute core digital marketing activites
From managing your social media, administering your email campaigns, enhancing your SEO, updating your website and measuring the effectiveness of these things.
Achieve a nationally recognised qualification
Your learner will be supported to enter the exams and assessments required to achieve a Digital marketer Level 3 qualification.
Digital in a strategic context
Our aim with this engagement is to provide the first step for a marketer heading towards being a strategic marketing professional. We do this by putting digital techniques in the context of your business strategy, and across every step of a sale from awareness to loyalty.
Create a baseline activity plan
The Watertight Marketing informed Marketing Principles module is sequenced so that your apprentice identifies and implements key quick wins, whilst also layering what they learn to produce a core baseline activity plan – with appropriate content and a mix of digital and physical techniques mapped to every step of a sale. The Opportunity Group is the only apprenticeship provider licensed yo use this materials. 
Manage your digital marketing activity
Across the skills-based modules, and within the hands-on Make Marketing Happen Club, your apprentice will gain the confidence to execute the plan they create. This is likely to include creating content and managing your social media activity, email campaigns, SEO, paid digital techniques and managing your website – and ticking the effectiveness of all of this.
"I didn't want someone who trained in a set of disconnected digital tactics, I wanted someone who would understand why, and have digital marketing set in a wider strategic context. For me, that had to be Watertight."
We're inviting you to undertake an engagement that includes two companion programmes. One from us, and one from The Opportunity Group. Which, together, give a small business what they need for a marketing apprenticeship to truly success. 

Business-focused strategic and practical marketing expertise.
irBenchmark your current marketing capability.
Give the line manager enough marketing knowledge, and understanding of Watertight, to manage the apprentice effectively.
Provide the expert community to ask questions around the qualification.
Provide strategic context, sounding board, tips and support for the wider marketing mix. Learner-focussed academic excellence and pastoral support.
Deliver academic excellence and all the required elements of the qualification.
Ensure you can access the government funding.
Support the learner in their wider employability skills.
Prepare and enter your learner for assessments & exams.

Core Marketing Principles
Your Apprentice will learn the key principles of marketing, structured within the Watertight methodology, how they relate to your business goals and where digital tactics sit within this. This enables them to translate academic knowledge into results-focused know-how.

Core Platforms & Techniques
Your Apprentice will learn the main components of key digital tools, platforms and techniques. This will equip them to develop relevant content, manage social media and online marketing initiatives for your business.

Technical Skills
Your Apprentice will learn the fundamentals of web coding, Google analytics and other key technical skills that would equip them to brief and work productively with web developers.
Request Information Pack
Video Briefing + Programme Overview + FAQs
Hello, I'm Rachael Wheatley, and I've led the development of these two companion programmes. I've put together a full information pack for employers interested in find out more. Please take a look to find:
1-hour briefing video: Bryony Thomas (creator of the Watertight methodology) talks about the two mirror programmes, Kate Temple-Brown (co-founder of The Opportunity Group) talks about accessing Government funding, Peter Baynes talks about the teaching and coaching, and I'm delighted to answer all questions.
Programme Overview: A run down of all the key information you need on what's included in each of the two programmes, with timings and costs.
FAQs: if we've been asked it more that a couple of times, we've penned an answer for you.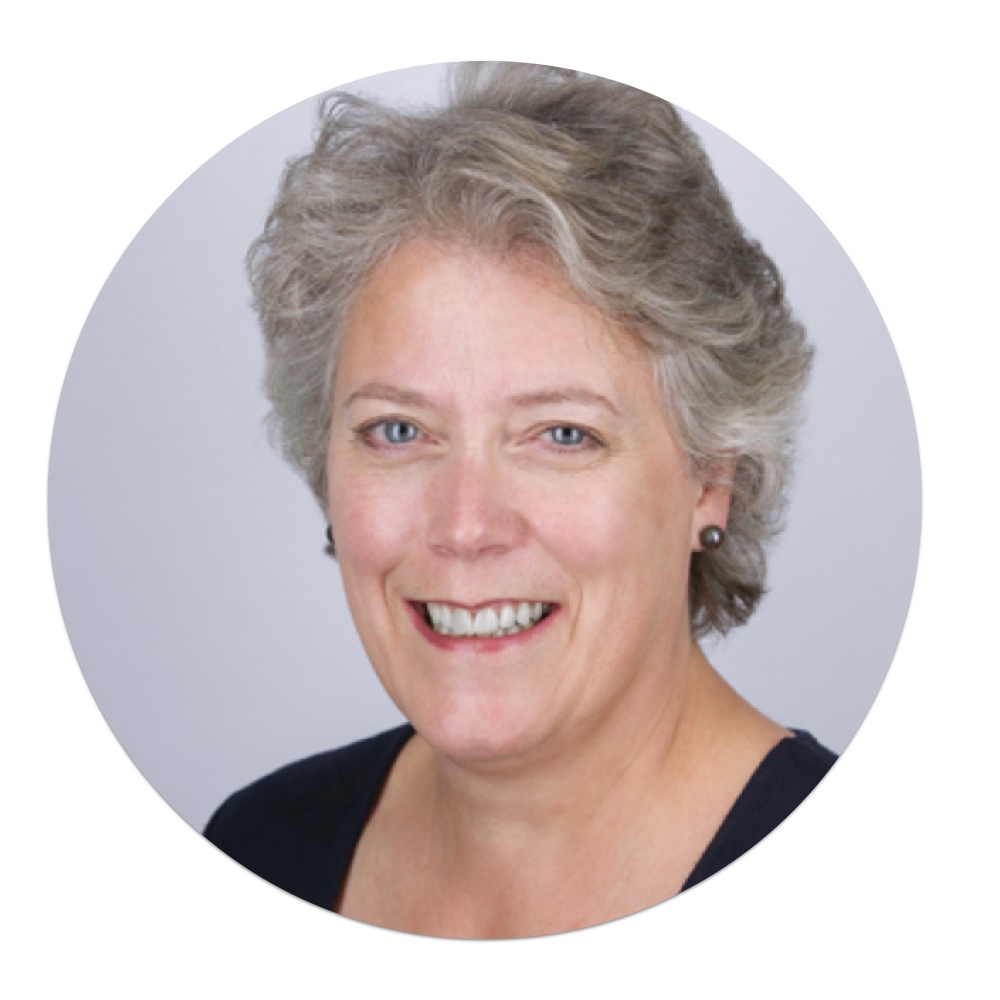 This covers all of these questions, and more…
What is a digital marketing apprenticeship?
How it supports your business plan

Why 'doing' the marketing is only part of the jigsaw

What skills would the Digital Marketer Level 3 learn?

Who could become an Apprentice for your business?

Using the apprenticeship levy to fund your apprentice 

Will this actually be useful for your business?
What's a typical salary for someone in this role?

What if you need recruitment support?

What happens if they don't work out?

Who is responsible for managing the Apprentice?

How would you get bottom line value from this?

How quickly will they cover their own costs?

Why is this a better option than any other Apprentice provider?
Is your business ready?
You'll be a scale-up, not a start-up. You already have a lot right. What you're doing now is consolidating what you do well, filling the gaps you have, and getting to a place of making 
calm, confident, decisions about your sales flow.
Is your leadership team ready?
Having an apprentice in your team is a long-term commitment, that needs to be framed in a conducive strategic context. You will need to be comfortable and confident to fund and support the role for at least two years, and you will have someone in your leadership team committed to understanding Watertight Marketing at a strategic level, as this will be as much of a journey of personal development for them as it will be for the learner.
Is your marketing function ready?
If you currently have no marketing function in your business, you'll need to have the capacity to give this much more energy. For those with a small team already, they will all need to support the apprentice to succeed in role. The key to long-term results here is patience. Whilst there will be a few quick wins, payback from this process will usually really start at 6-9 months in.
"We're implementing Watertight Marketing as a company-wide language and operating system. Being able to supplement this strategic project with apprenticeships based on the approach was a real bonus."
A living salary for an exec level team member
This will be in the £20-£25k region. If they are under 21, you will not have to pay National Insurance.
Time and energy to give to line management
Undeveloped talent, particularly in a discipline that is not core your business, will take extra effort on your part. We estimate that the line manager will need to give this process at least 4 days per month. 
Patience on seeing the payback
Getting bottom line payback from an apprenticeship role takes at least 6-9 months in our experience. 
Enough time on the job to apply the learning
At least 50% of a learner's full time role needs to be spent on marketing so that they can get that all important on-the-job learning.
Frequently Asked Questions
Please take a look through the questions below that we are most often asked. If you have any further questions please get in touch.
What is it?
The Opportunity Group have designed a training and mentoring programme using the proven and multi-award winning Watertight Marketing methodology under licence, re-focussed solely on digital marketing and mapped to the Level 3 Digital Marketer Apprenticeship.
Employers will complete a Readiness Course before their apprentice starts which will deepen their knowledge of marketing and enable them to fully support and engage with what their apprentice is learning.
Academy graduates will have a sound understanding and practical experience, as well as a recognised qualification, in digital marketing applied to your business in a coherent and sustainable way.
How long does it take?
It is a 15-month programme. If you need help with recruitment we can introduce you to our recruitment partner. This will add 6-10 weeks to the process.
How much does it cost?
For non Apprenticeship Levy paying companies, we can access levy transfers so you can benefit from a £11,000 worth of training programme all fully funded. If that is not possible, the most you would have to pay is just £550. If you are an Apprenticeship Levy paying company (100+ approx. employees) you will qualify for the government subsidy once you have spent your levy pot.
Who in our business should join the Watertight Marketing Academy?
The person who is or will be responsible for your digital marketing. This might be an existing employee that would benefit the business from developing their digital marketing skills or it might be a new recruit you want to bring in to the business (we can introduce you to our recruitment partner if you need support with this). It is also important that the line manager is fully engaged with the programme. That is why we believe it is so important that they join us for our Employer Readiness Course. 
Who will be our Apprentice?
There are three options when it comes to finding your apprentice:
Retrain an existing employee

currently doing a similar or different role to be a full-time digital marketer.

Recruit someone new

to your business as a full-time digital marketer.

Retrain an existing employee but

keep digital marketing as a 50% / part-time element

of the existing role.