It can seem like successful marketing is about continually getting more and more people to notice you. But, what about the people your organisation has already touched in some way? What legacy does your business leave in its non-marketing communications and interactions?
Considered buying decisions aren't made in a vacuum. Your buyers can and will ask other people their opinion at different stages in the sales process. Being known is one thing. Being well thought of is quite another.
At the beginning of the process, the net might be cast quite wide – for example, they might ask for recommendations on Twitter or Facebook – as they decision draws closer they might pick up the phone to someone they know who's worked with your company before. Your marketing communications are just one way in which you may have left an impression.
Nobody is nobody. Anyone you come into contact with could be an important influencer. In fact, they could be someone who has the power to say no. Remember that finance guy you turned down for the job last year… guess where he is now?!
Who has your company already touched?
Think about:
Employees, unsuccessful job applicants, ex-employees
Customers, ex-customers, people who enquired but didn't buy
Suppliers, ex-suppliers, companies that tendered for your business but didn't get it
Your competitors – or people in a similar industry.
How you, and all of the people and systems in your business, conduct themselves will become the footprint you leave. This will be happening whether you're actively aware of it or not.
Taking some time to consider, and therefore affect, the legacy of each interaction can help you to ensure that whomever your buyer turns to, they will have something good to say about you
This is even more important if these people are visibly connected to you in some way. For example, they are a contact of yours, or one of your employees, on a social network. I regularly look people up on LinkedIn, then pick up the phone to a common connection to find out more about them. You can be sure that I'm not the only one.
What impression did you leave?
So, as well as thinking about how you deal with the people in direct contact with your business, think about those to whom you are indirectly linked. For example, ensuring that all job applicants receive a letter of thanks for their application, and all short-listed candidates are offered constructive feedback on their interview. The same is true of suppliers. If you've been on the receiving end of an unsuccessful tender, you'll know how important it is to have the effort you put in recognised, and the reasons for the knock-back explained. The ultimate outcome of this action is to leave everyone who comes into contact with your business with a good opinion of it.
Treating people decently in this way will build up goodwill – call it Commercial Karma. And, goodwill in business (as in life) always comes back to you with interest.
© Bryony Thomas | Cartoon by Simon Ellinas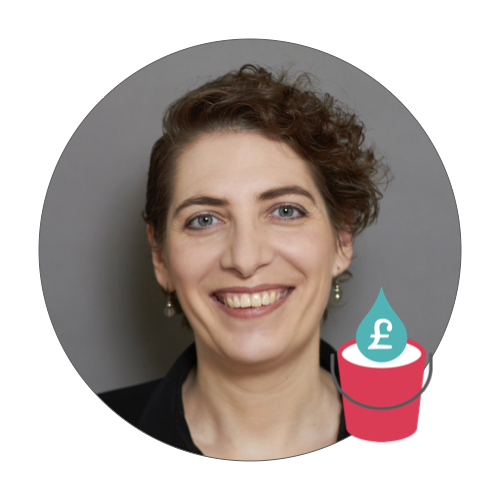 Bryony Thomas
Author & Founder, Watertight Marketing
Bryony Thomas is the creator of the multi-award winning  Watertight Marketing methodology, captured in her best-selling book of the same name. She is one of the UK's foremost marketing thinkers, featured by the likes of Forbes, The Guardian, Business Insider and many more, and in-demand speaker for business conferences, in-house sales days and high-level Board strategy days.