Watertight Marketing
The multi-award winning business growth methodology, captured in the best-selling book.
By Bryony Thomas
"The only marketing book you'll ever need"
Kirsty I. "Everything you need to know about marketing in one place."
Alison Edgar "This is a brilliant and inspirational update not a new book"
Cheryl Crichton "Practical, actionable and a proven method. What more could you want from a Marketing book?"
Chris Turner "Excellent book with practical and achievable marketing advice for all SMEs"
Julie Peel
Inspired Design "Every small business owner should read this book"
Nicholas Taimitarha "Great way to integrate marketing with sales"
Sarah H. "Ideal for those who think outside the box"
Elaine Hollerhead "Readable, Relatable, Practical"
Jim Great marketing guidance for businesses.
Tim Rylatt Enlightening, gave me clarity on the missing links
Lisa Flamingo "Bryony's theory has revolutionised my thinking after 20 years in marketing."
Alison Dowsett
Blacktrace Holdings Ltd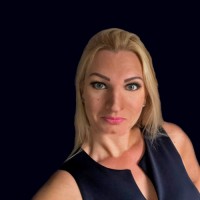 "I think it might be quite good." "Absolutely brilliant! I love this book. I've learned SO much, but at the same time, it's such a good and pleasurable read."
Hil Gibb "The best marketing book bar none. Looking at the entire customer journey from first awareness through to loyalty."
Almira Ross "The Best Marketing Book Out There. This book contains all the information you need in one place, and it does so in a way that is easy to understand and straight to the point with no jargon." "Hands down the best book on marketing there is. There's no fluff only easy to use, easy to implement ideas and concepts." "Applying Watertight Marketing is like having Marie Kondo organise the marketing clutter in your mind and business."
Cara Sherliker
Adeva Partners "There isn't one bit of this book that isn't useful. No matter how long you have worked in marketing."
Amy Grenham
Marketing Manager "Watertight Marketing is a no-nonsense guide to help step up the marketing of your business in a truly different way."
Christian Tait, Owner
Creative Cadence "This book has packed a huge punch for me. It has helped me structure my thinking – and doing – in a way that few other marketing thinkers or other books have."
Deborah Kingsley, MD
KPC Communication "I loved the book. We've actually enjoyed working through the materials – not least because it works!"
Dave Carr, MD
EazyCollect "Watertight Marketing has utterly transformed our business. In year one, we doubled both turnover and profit. In year two, we tripled it!"
Hollie Brooks, Co-Founder
Audenza "Finding Watertight Marketing was a revelation and a relief." Your essential manual for confident marketing decisions
Finally, a book that means you can stop wasting money jumping from one marketing tactic to the next, in the hope that the next one will be the answer. You'll finish this book with a birds-eye view on how marketing, sales and service fit together to underpin sustainable and profitable growth. What's more, it's fun to read…
Turn your view of customers inside out
You will see your products and services through fresh eyes and from the perspective of your buyer in a way that helps you to really understand how they make their decisions.
Turn your marketing upside down
One of the many things that sets this book apart is the way that it supports you to sequence your marketing investments, so that each one builds powerfully on the last. You'll know which of your hundreds of competing marketing options deserve your focus now, later, or never.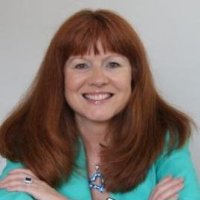 "Waffle free advice"
"This is a really well written book from an experienced UK based marketer that is choc full of marketing strategies and tips that work. The cost of this book is a small price to pay for clear, concise, waffle free advice. And if there's one thing that a small business has to do in order to be successful in today's crowded marketplace it is to be marketing savvy and to access advice that works in tough times and good times provided they put the time and effort in." Dee Blick, The Marketing Gym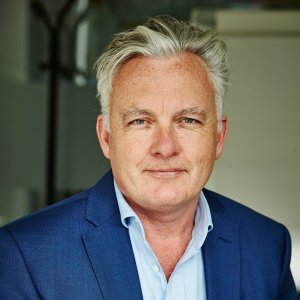 "A breakthrough book"
"This is a breakthrough marketing book, It ditches all the fluff and nonsense and gives a business owner exactly what they need to get their marketing in gear. You'll want to read it with a pen in hand because you will have ideas to put into action on every single page." Mark Mason, MBE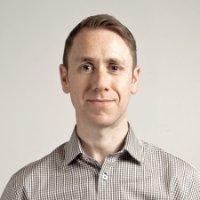 "Free of jargon and compelling"
"Watertight Marketing is brilliant. Bryony has delivered a book that is free of jargon and a compelling read that makes you sit up and quickly realise where the holes are in your plans, the potential cost of these holes to your business and ultimately how to fill them and ensure your business is robust and successful." Nick Dean, Managing Director, Ad Lib Recruitment
What readers think…
A collection of reviews left on Amazon
Watertight Marketing is a really great book for anyone wanting to sharpen their skills and understand the mechanics of how a customer buying journey begins, flows and ends.
As a business coach, it is one of my go-to recommendations for clients who need to boost their understanding of this interesting subject.
Bryony has written the book in a straightforward, easy to follow way and it is a proper page-turner once you get stuck in!
Tim Rylatt As someone who's new to marketing strategy this book is really helping me to focus my efforts and helping me create a clear roadmap. It's easy to read and there are loads of supporting resources online! Well worth it! Looking forward to 3rd Edition even though I've not finished this one yet! Thanks Bryony
Robs W. "Bryony's book builds on the first edition and continues to offer a really sensible and holistic marketing approach that fits perfectly with a structured sales approach. Solid marketing and sales theories are pulled together in the digestible analogy of finding and plugging 13 leaks in a funnel. Unlike many marketing books, Bryony encourages fixing problems with existing customers and optimising the win probability of identified opportunities as well as generating more leads and prospects. Ideal for small businesses, the book is supported by a comprehensive web school to encourage self-sufficiency and informed decision making."
Sarah H. "Practical, actionable and a proven method. What more could you want from a Marketing book?"
Chris Turner "The first edition of this book was outstanding, but second time around it is even more concise. Bryony has a unique delivery style which makes her methodology easy to follow which creates great results.
The layout of the new book makes it perfect to revisit over and over again.
Highly recommended."
Alison Edgar "Well worth buying the 2nd edition for the extra frameworks the author has added and new examples of how the thinking is used in real companies. One of the new frameworks which is particularly helpful is the Purpose/Profit matrix which gives us a lens through which to view the clients we work with. A lot of the key concepts are also usefully explained in more depth to give readers a richer understanding of the approach and how to use it in practice. Of course, still at its heart is the same practical, highly valuable methodology that businesses of any size can use and apply – and thousands have already used it to great effect in their own companies. Clearly and thoughtfully written, Bryony speaks eloquently for an ethical, customer-centric, purposeful marketing approach. Essential reading for business owners and directors, marketers, sales people and anyone who knows (or wants to find out) how great marketing is the cornerstone of their business success."
Rachael Wheatley "Ideal for those who think outside the box"
Elaine Hollerhead "Excellent book with practical and achievable marketing advice for all SMEs"
Julie Peel
Inspired Design "Readable, Relatable, Practical"
Jim "I am a marketer through and through, with more than 25 years' experience working both in-house and as an independent consultant. I've read a lot of marketing books in that time, and this is – by far – the best!
For me, the first thing that struck me is the logical structure – 4 clear sections which take you from high-level marketing principles; a practical methodology and ideas for you to start implementing right away; right through to practical guidance to ensure you maintain momentum.
A feature of the book are the many line drawings to illustrate the concepts, which are brilliant in their simplicity; along with practical examples and case studies.
Even after many years of working in the sector I got a lot from the book, and – for me – there are 3 golden nuggets . Firstly 'marketing is a mindset' – it's a WAY of doing business, and not just a bolt-on; 'commercial karma' – do the right thing, and you will be rewarded; and finally, the 'Purpose/Profit Matrix' as a practical tool to help you assess and attract the clients you love working with. These are all concepts I already related to, and yet Bryony Thomas has articulated them so beautifully, I now have a name for them!"
Kirsty I. "This is an update to the best-selling 2013 original and it has been improved in so many ways. There's a new introduction to put Marketing in an overall business context, sections are handily signposted, new diagrams and models have been created and an entire new concept, the Profit/Purpose matrix, has been added. There are new case studies from businesses that have successfully used Watertight Marketing (apparently there are now over 2000) and the book has been improved based on practical applications of the system and feedback from the business owners and senior marketing people who have benefited.
I had been in marketing for nearly 15 years when I read the first edition and it opened my eyes to a way of marketing which was in many ways counter-intuitive but also practical, well thought-out, actionable and written in an easy to follow, jargon-free style. The second edition has built on this and is a hugely valuable handbook for anyone wanting their marketing to be more effective: large company, small company, not-for-profits or agencies. Very highly recommended."
Chris Turner Amazing book, easy to follow and written in human language. It's how to run a business well, written by a marketing expert.
Oliver James "When I first read Watertight Marketing around 4 years ago it changed everything I thought I knew about marketing, and even though I never got round to implementing all of it, I have dipped in and out of the methodologies as I have grown my business. I pre-ordered a copy of the second edition because I knew that now more than ever getting your marketing right and operating ethically and in a way that serves your clients and customers without the sleaze and ick that plagues the internet these days…and the second edition doesn't disappoint. I've binge-read it…and will now go through it and implement it. I'm also making it essential reading for my clients."
Julie Creffield "Every small business owner should read this book"
Nicholas Taimitarha "This is a brilliant and inspirational update not a new book"
Cheryl Crichton "I liked this book a lot. From the clear and actionable points to the comparisons between marketing your business and fitness (so the people doing one form of exercise and sticking to one diet for about a week don't get very far), it's lively engaging and will improve my marketing for my own business.
I should declare that I know the author socially but although this led me to read the book it wouldn't colour my decision to implement a number of the ideas she presents. Highly recommended."
Guy Clapperton This book and the Make Marketing Happen Club were the missing links to my marketing strategy. Highly recommended
Lisa Flamingo "The only marketing book you'll ever need"
Kirsty I. "I was recommended this book by an Associate who credited it for transforming her Business.
I have just read through it – as recommended – and already it makes so much sense. Its broken into chunks and analogies which make it easy to understand for the non marketer.
After reading the book I recently completed a free online training that Bryony delivered which has helped to understand exactly where I have have leaks and where my marketing needs better foundations, and having had a follow up call with Bryony establish where best to start to help me stop the leaks.
I can't wait now read through the book again, take notes and listen/watch the accompanied video and web content to help me start planning my next steps."
Amazon Customer "Everything you need to know about marketing in one place."
Alison Edgar "In this book Bryony demystifies marketing. Her written style is conversational but articulate. The Chapters are divided into short sections each containing pearls of information. The use of real business examples and worked scenarios are invaluable and enable readers to apply the learning outcomes to their own Companies and ultimately develop a successful marketing strategy. In my opinion this book is not only a great learning tool but also one to be visited again and again as an essential point of reference . Quite possibly the only marketing book that a busy business person needs!"
EH "Great way to integrate marketing with sales"
Sarah H. Great marketing guidance for businesses.
Tim Rylatt "All in all, Watertight Marketing is more than a book. Rather you will have an entire framework and methodology for addressing the marketing needs in your business. And, it's the only marketing book you'll ever need."
Kirsty I. Awards & Accolades for the first edition
A few lovely gongs the first edition has picked up over the last decade…
Rising Star Speaker Awards
Academy for Chief Executives
2016: Awarded to Bryony Thomas for her three-hour workshop for CEOs using the Touchpoint Leaks™ from Chapter 2 of Watertight Marketing.
Marketing Book of the Year
National Indie Excellence Awards
2014: Awarded to Watertight Marketing in recognition of excellence in independent publishing.
Book of the Month
Chartered Institute of Marketing
November 2013
Marketing Book of the Year
Small Business Book Awards
Runner Up 2014
Business Book of the Year
International Book Awards
Finalist 2015
Methodology, Mindset, Movement
Join the growing community of experts and peers
Your copy of Watertight Marketing is accompanied by a powerful set of companion materials. By setting up your free learning account on Watertight Webschool, you can access:
3 free overview courses designed and presented by Bryony Thomas.
A powerful set of companion workbooks ant templates.
A closed Facebook & LinkedIn Group with direct access to others using the tools as well as the author and Certified Practitioners.
Invitation to our annual conference.
A range of affordable courses to support you through implementing the ideas.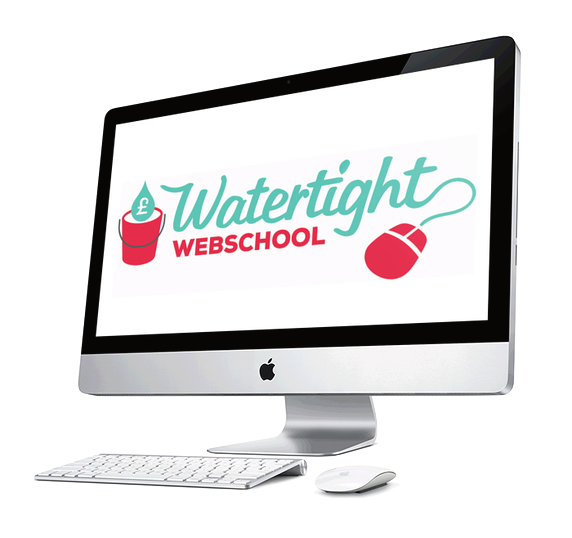 Get your copy today
This is your first step to sustainable sales results…
When you set up your free learning account on Watertight Webschool, you'll also be able to upgrade to access the powerful companion workbooks to guide you through implementing every idea for your own organisation.
"I've been a digital marketing consultant for over a decade and NEVER encountered a book this brilliant in the industry. Every page is packed with strategies and concepts that are succinct and on target. On page one I had new implementation tactics for my business. Bryony is a genius." Kaia Alexander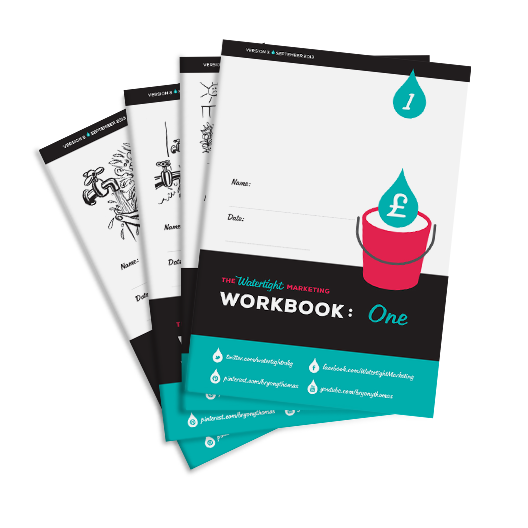 A story in numbers
A few figures since the first edition hit the shelves in 2013...