Watertight Marketing
The multi-award winning business growth methodology, captured in the best-selling book.
By Bryony Thomas
Now in its second edition
Full revised and expanded, with two new frameworks, 20+ new case studies, and a fully refreshed naming structure to help you navigate to the areas you need to focus on.
Your essential manual for confident marketing decisions
Finally, a book that means you can stop wasting money jumping from one marketing tactic to the next, in the hope that the next one will be the answer. You'll finish this book with a birds-eye view on how marketing, sales and service fit together to underpin sustainable and profitable growth. What's more, it's fun to read…
Turn your view of customers inside out
You will see your products and services through fresh eyes and from the perspective of your buyer in a way that helps you to really understand how they make their decisions.
Turn your marketing upside down
One of the many things that sets this book apart is the way that it supports you to sequence your marketing investments, so that each one builds powerfully on the last. You'll know which of your hundreds of competing marketing options deserve your focus now, later, or never.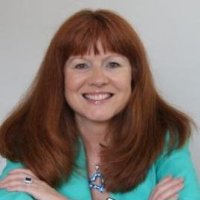 "Waffle free advice"
"This is a really well written book from an experienced UK based marketer that is choc full of marketing strategies and tips that work. The cost of this book is a small price to pay for clear, concise, waffle free advice. And if there's one thing that a small business has to do in order to be successful in today's crowded marketplace it is to be marketing savvy and to access advice that works in tough times and good times provided they put the time and effort in." Dee Blick, The Marketing Gym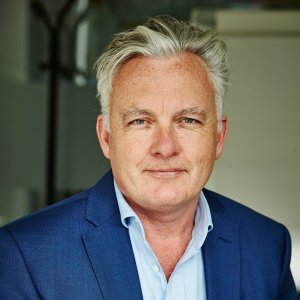 "A breakthrough book"
"This is a breakthrough marketing book, It ditches all the fluff and nonsense and gives a business owner exactly what they need to get their marketing in gear. You'll want to read it with a pen in hand because you will have ideas to put into action on every single page." Mark Mason, MBE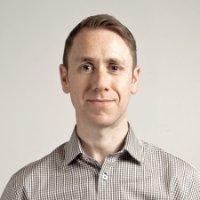 "Free of jargon and compelling"
"Watertight Marketing is brilliant. Bryony has delivered a book that is free of jargon and a compelling read that makes you sit up and quickly realise where the holes are in your plans, the potential cost of these holes to your business and ultimately how to fill them and ensure your business is robust and successful." Nick Dean, Managing Director, Ad Lib Recruitment
Praise for the first edition
A collection of reviews of the first edition left on Amazon
"This is an update to the best-selling 2013 original and it has been improved in so many ways. There's a new introduction to put Marketing in an overall business context, sections are handily signposted, new diagrams and models have been created and an entire new concept, the Profit/Purpose matrix, has been added. There are new case studies from businesses that have successfully used Watertight Marketing (apparently there are now over 2000) and the book has been improved based on practical applications of the system and feedback from the business owners and senior marketing people who have benefited.
I had been in marketing for nearly 15 years when I read the first edition and it opened my eyes to a way of marketing which was in many ways counter-intuitive but also practical, well thought-out, actionable and written in an easy to follow, jargon-free style. The second edition has built on this and is a hugely valuable handbook for anyone wanting their marketing to be more effective: large company, small company, not-for-profits or agencies. Very highly recommended."
Chris Turner "I think it might be quite good." "Using the Watertight Marketing approach on my apprenticeship has been invaluable. It's given me the confidence to explain marketing at director level."
Sophie Pontoppidan
Alexander Daniels Global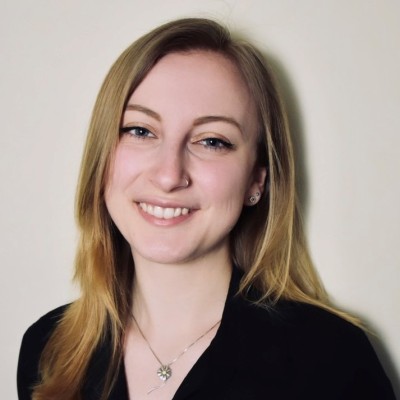 Thanks for a great lunch and learn in Winchester. As always there's so much to learn and implement with marketing, but it all feels so manageable and the concepts are explained really well.
Helen Cousins
Fresh Spaces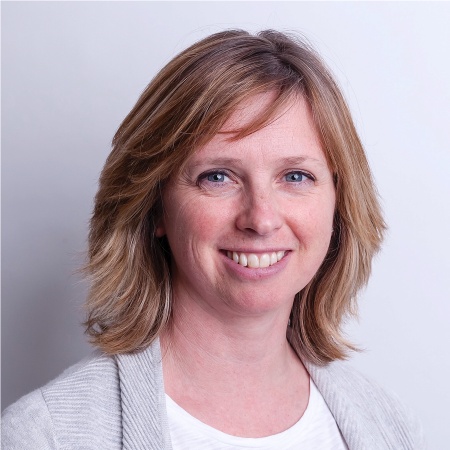 "I'd recommend the Watertight Marketing methodology because it translates marketing theory into real work."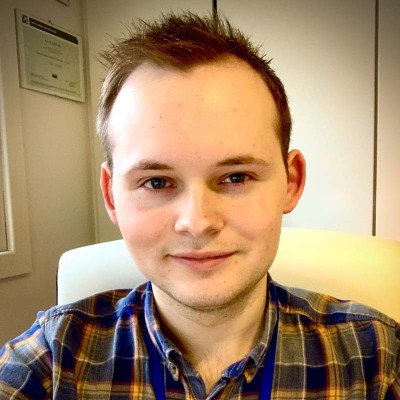 The Conference was an excellent immersive learning experience. I came along with some understanding of the methodology through reading the book and attending Masterclasses. But after the Conference it's started to permeate my business thinking in a much deeper way.
Felicity Dwyer
Stepping Up Training "Well worth buying the 2nd edition for the extra frameworks the author has added and new examples of how the thinking is used in real companies. One of the new frameworks which is particularly helpful is the Purpose/Profit matrix which gives us a lens through which to view the clients we work with. A lot of the key concepts are also usefully explained in more depth to give readers a richer understanding of the approach and how to use it in practice. Of course, still at its heart is the same practical, highly valuable methodology that businesses of any size can use and apply – and thousands have already used it to great effect in their own companies. Clearly and thoughtfully written, Bryony speaks eloquently for an ethical, customer-centric, purposeful marketing approach. Essential reading for business owners and directors, marketers, sales people and anyone who knows (or wants to find out) how great marketing is the cornerstone of their business success."
Rachael Wheatley Masses of superb actionable content, a must attend if you are serious about sorting your marketing. 10/10
Joanne Manville
Joanne Manville Virtual Assistance "We doubled both turnover and profit in 12 months by following Bryony's Marketing Masterplan. Joining the online course working through the book in more detail, with weekly Q&A calls with the author, Bryony Thomas was without doubt the best marketing decision I've ever made."
Hollie Brooks, Co-Founder
Audenza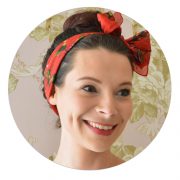 @bryonythomas Thank you Bryony. The cohesive way you've put Watertight Marketing together is amazing. It sets a new benchmark. — (@marketingwizdom) August 20, 2013
Robert Clay
Marketing Wizdom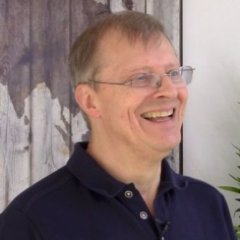 Awards & Accolades for the first edition
A few lovely gongs the first edition has picked up over the last decade…
Rising Star Speaker Awards
Academy for Chief Executives
2016: Awarded to Bryony Thomas for her three-hour workshop for CEOs using the Touchpoint Leaks™ from Chapter 2 of Watertight Marketing.
Marketing Book of the Year
National Indie Excellence Awards
2014: Awarded to Watertight Marketing in recognition of excellence in independent publishing.
Book of the Month
Chartered Institute of Marketing
November 2013
Marketing Book of the Year
Small Business Book Awards
Runner Up 2014
Business Book of the Year
International Book Awards
Finalist 2015
Methodology, Mindset, Movement
Join the growing community of experts and peers
Your copy of Watertight Marketing is accompanied by a powerful set of companion materials. By setting up your free learning account on Watertight Webschool, you can access:
3 free overview courses designed and presented by Bryony Thomas.
A powerful set of companion workbooks ant templates.
A closed Facebook & LinkedIn Group with direct access to others using the tools as well as the author and Certified Practitioners.
Invitation to our annual conference.
A range of affordable courses to support you through implementing the ideas.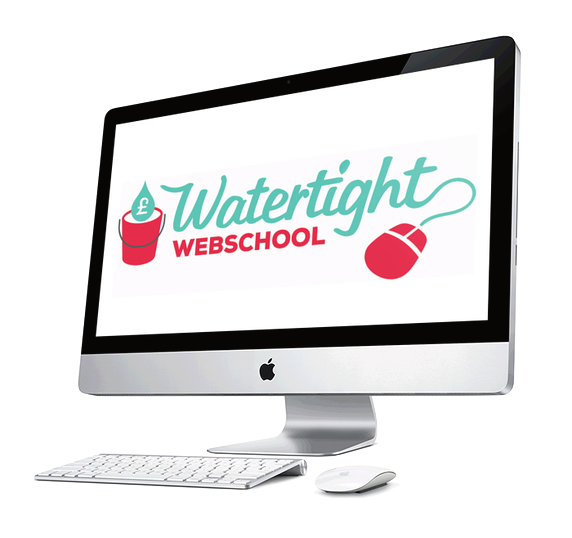 Get your copy today
This is your first step to sustainable sales results…
When you set up your free learning account on Watertight Webschool, you'll also be able to upgrade to access the powerful companion workbooks to guide you through implementing every idea for your own organisation.
"I've been a digital marketing consultant for over a decade and NEVER encountered a book this brilliant in the industry. Every page is packed with strategies and concepts that are succinct and on target. On page one I had new implementation tactics for my business. Bryony is a genius." Kaia Alexander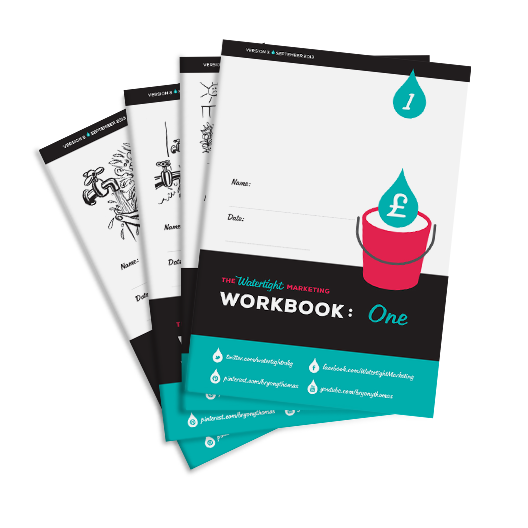 A story in numbers
A few figures since the first edition hit the shelves in 2013...