A Watertight Marketing operation has a tool, technique or activity that acts as a stepping stone for each of the thought processes in a considered buying decision. But, what are they?
The model I find most useful, and use as the basis for the Watertight Marketing Framework is based on one originally devised by Dr Philip Kotler. Here it is with my interpretation of how this manifests in actions by the buyer…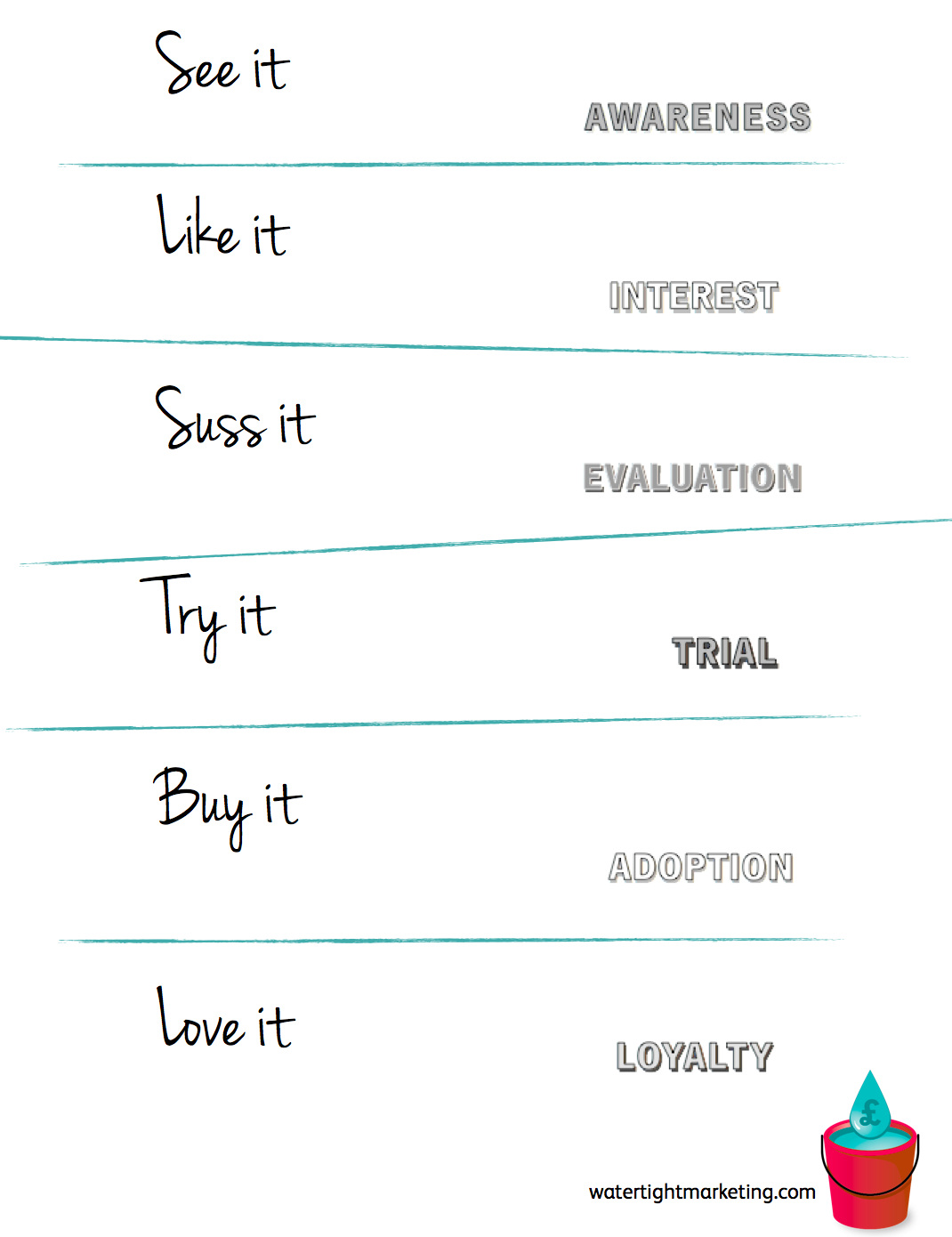 © Bryony Thomas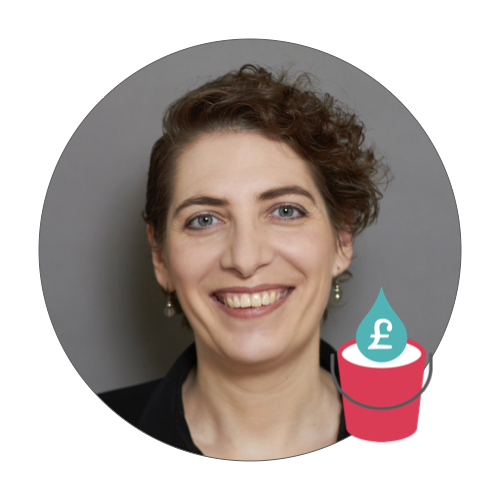 Bryony Thomas
Author & Founder, Watertight Marketing
Bryony Thomas is the creator of the multi-award winning  Watertight Marketing methodology, captured in her best-selling book of the same name. She is one of the UK's foremost marketing thinkers, featured by the likes of Forbes, The Guardian, Business Insider and many more, and in-demand speaker for business conferences, in-house sales days and high-level Board strategy days.