Lots of the growing businesses that we work with are the new kids on the block. They're up against established competition and can struggle to gain trust from people who feel they may be taking a risk with a less established organisation. So, I've asked Certified Practitioner Julie Mitchell-Mehta, to talk through why and how to prove your marketing promises. ~ Bryony Thomas
---
"8 out of 10 cats prefer Whiskas". It's one of the best known advertising slogans in the UK. Think about why. If the ad had just said, "most cats prefer Whiskas" it wouldn't have been so powerful. Adding statistics gives it authority.
Here's the Evidence M'Lord – back up your claims
You can't beat a juicy courtroom drama on TV. But they can't "send 'im down" without that crucial piece of evidence that proves without reasonable doubt that "he done it".
It's just the same in marketing. Your prospective buyers can't be expected to put their doubts to one side when they are just about to commit to a major purchase. They need proof that you can deliver on your promises.
Statistics are a great tool to use at this point in the buying process as they show that someone has done the research and come up with that all important evidence.
One of my favourite statistics at the moment is: Companies that blog 1-2 times per month generate up to 70% more leads than companies that don't (source: HubSpot). I regularly speak to clients who either don't want to blog or kind of know they should blog but never quite get around to it. This statistic is really convincing as it shows them that it's not just some vague "nice to have", it's a business generating activity.
If a respected organisation hasn't conveniently done the research for you, there are plenty of ways to get your own proof:
Surveys
Benchmarking
Customer Satisfaction scores
Star ratings (on the likes of Amazon or Trip Advisor or an industry relevant site)
Performance statistics, e.g. up time, response time, etc.
You can build these things into your process to aggregate evidence to back up what you do. As well as facts and figures, third party endorsements can be used to back up your claims. These can take the form of testimonials and case studies.
Testimonials are short endorsements from customers which can be used on your website or in proposals to show potential customers how your product or service can work for a business like theirs.
Case studies are longer, more detailed stories explaining what you did for a customer and what the results were. Here's one that shows how using case studies helped one Watertight Marketing client.
Awards, Certifications and Accreditations are also forms of third party testimonial, showing that other people rate what yo do.
Convince the Jury too – who else influences your buyer?
Proof is especially true if they need to justify themselves to others before making the purchase. Back on the subject of courtroom dramas, character witnesses are often brought in to support one side or the other. These are experts, and, because of their expertise, it is expected that their opinion will be believed by the jury.
The same thing applies in business decisions. I heard on a podcast the other day that if a trusted expert tells you something, the decision making and critical thinking parts of your brain shut down. You just believe them.
This is the reason that mentions by influencers, particularly in social media, are so highly sought after. Do you have a plan to target the influencers in your industry?
If someone's accountant, lawyer, counsellor, doctor or other trusted advisor recommends you, you are highly likely to get that business. So figure out who your potential customers look to for advice and make sure that you target them in your marketing communications.
Try introducing a formal referral scheme, or even an affiliate scheme, if referrals are an area of your business that you think could work harder for you. Take a look at what Vivobarefoot do as a great example.
Combine facts and feelings to reassure buyers
Factual evidence is definitely important. But, don't forget the feelings your buyer is experiencing. If you can map a relevant testimonial from a client to each of your facts, you'll make it much more real. If you combine compelling statistics with convincing third party endorsements you will have plugged Leak 6: No Proof in the Thirteen Touchpoint Leaks, and helped your buyers take the next step towards a purchase decision.
Reading reference: See Chapter 2, and Chapter 7 in Watertight Marketing.
© Watertight Marketing Ltd
By Julie Mitchell-Mehta, Watertight Marketing Certified Practitioner. Julie is a strategic marketing consultant based in Aberdeen. She has a particular strength in working with clients to develop an inbound marketing activity plan centred on high-quality content and a marketing-supported sales journey. See Julie's full profile
---
Check out this exercise in the Watertight Marketing Workbook…
This video is taken from the Watertight Whiteboard, available as an upgrade when you register your copy of Watertight Marketing.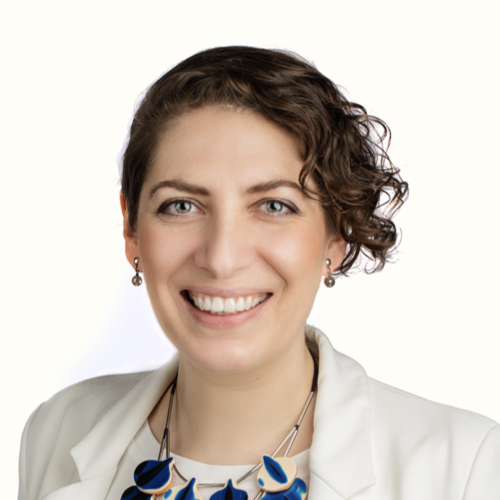 Bryony Thomas
Author & Founder, Watertight Marketing
Bryony Thomas is the multi-award winning creator of the Watertight Marketing methodology, captured in the best-selling book of the same name. Bryony is a popular professional speaker for entrepreneurial audiences. Bryony's impressive career includes heading up the Microsoft account in the UK aged 26, and securing the role of divisional director of marketing for FTSE 100, Experian, aged 28.