Watching Time: 50 Minutes
I hesitated to share these tips for worry of adding the noise and confusion out there at the moment. We seem to be awash with advice on how to navigate the unknown from people who've never done it before. Now, I've approached this from the perspective of having had the rug pulled from under my business in December on receiving a cancer diagnosis. My income and ability to work practically stopped in its tracks. I've shared five short videos on where to focus when revenue is not coming through the door. ~ Bryony Thomas, Author | Watertight Marketing
1) Breathe, pause, and reflect
It's easy to get carried away in busy for busy's sake. A crisis often makes us want to be doing, anything really, just being productive. Add the pressure of comparison with those that seem to have sprung into action transforming their businesses seemingly overnight and the pressure to do stuff immediately is intense.
Key Message: My key message in this video is that if you've not yet sprung into action, it's ok. The economic impact of this is not going to be short. You haven't missed the boat, and good products and promotions rarely come from panic.
Actions:
Go for a walk, breathe!
Reflect on your values and why you're in business
Think of the vision for your business on the other side of this
Think about your customers and what they might need and want
2) Turn your marketing upside down
The very work 'marketing' to many means to generate awareness and leads. This is not the Watertight definition. We see marketing as support the whole sales process end-to-end, and we see supporting existing customers as the first priority in that.
Key Message: Focus first on your existing customers, then on those you were in sales conversations with, and only then on talking to people who've never heard of you.
Actions:
Make a list of active, recent and dormant customers
Make a list of those you were in conversation with
Check your email sequences and automated responses
Check any scheduled social media or ads
3) Your Bucket: Keeping the customers you already have
Key Message: Your first focus should be on your existing customers. How you interact with these people now will become your Commercial Karma and be part of what makes you successful long term.
Actions:
Check your tone of voice for empathy and humanity
Segment the way you contact your customers
Make appointments to talk to customers in a couple of weeks when dust has settled
Consider if extended payment terms, etc. might be appropriate
Think if there's something genuinely of use you could provide
4) Your Funnels & Filters: Managing your sales pipeline
Key Message: Don't assume that people aren't buying at the moment, talk to them. Then, think about deepening your relationships with great content and via referrals partners.
Actions:
Talk to those you were in conversation with and consider appropriate options
Create deeply useful content, for now and your business after this crisis
Make a list of 'complementary but non competitive' businesses
Contact and connect with them to be helpful and collaborate
5) Your Taps: Keeping the awareness and lead generation going
Key Message: You don't switch the lighthouse off because no ships have sunk. You need to commit to a heartbeat of awareness to keep your business alive, But, be mindful of the nature of a crisis customer.
Actions:
Create content of substance you can talk about
Beware the crisis customer!
Commit to a heartbeat of awareness activity
Research media deals that might be available
Keep it relevant to the business of your vision and true to your values
I am putting a virtual arm around you all with a massive hug. I do not doubt that many of you are in deep stress. I know that when I had my 2020 wiped out by my cancer treatment, the thought of losing the business I've worked a decade to build was truly heartbreaking. By returning to my core values, and sticking to the principles of Watertight Marketing, I've got my business to that heartbeat level where it can weather the storm.
The whole premise of the Watertight Marketing approach is to build firm, manageable foundations and habits. These serve you as much in crisis as they do in good times. Treating people decently is a business strategy!
The brand new second edition of the Watertight Marketing book is now available!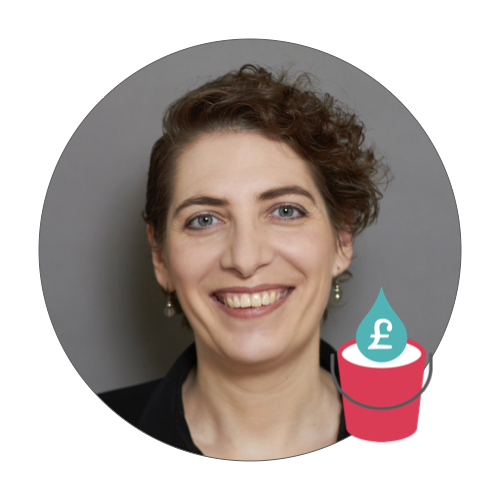 Bryony Thomas
Author & Founder, Watertight Marketing
Bryony Thomas is the creator of the multi-award winning  Watertight Marketing methodology, captured in her best-selling book of the same name. She is one of the UK's foremost marketing thinkers, featured by the likes of Forbes, The Guardian, Business Insider and many more, and in-demand speaker for business conferences, in-house sales days and high-level Board strategy days.