Bryony Thomas
Sales & Marketing Speaker
for Growth-Minded Business Audiences
"Without doubt Bryony Thomas is one of the best speakers we have had over the 7 years that we have organised this event."

Nick Taimitarha, Richmond Expo
"No speaker has ever made the level of impact as quickly as Bryony Thomas. The sessions she has run have radically shifted their thinking."

Ian Price, CEO, Academy of Chief Executives

Call us on 0117 325 77 25
We'd love to understand your event needs to work out if Bryony is right for you.
Need a speaker on sales and marketing for a business audience?
Do you organise events for business audiences who are interested in knowing how to step up sales results and grow profits?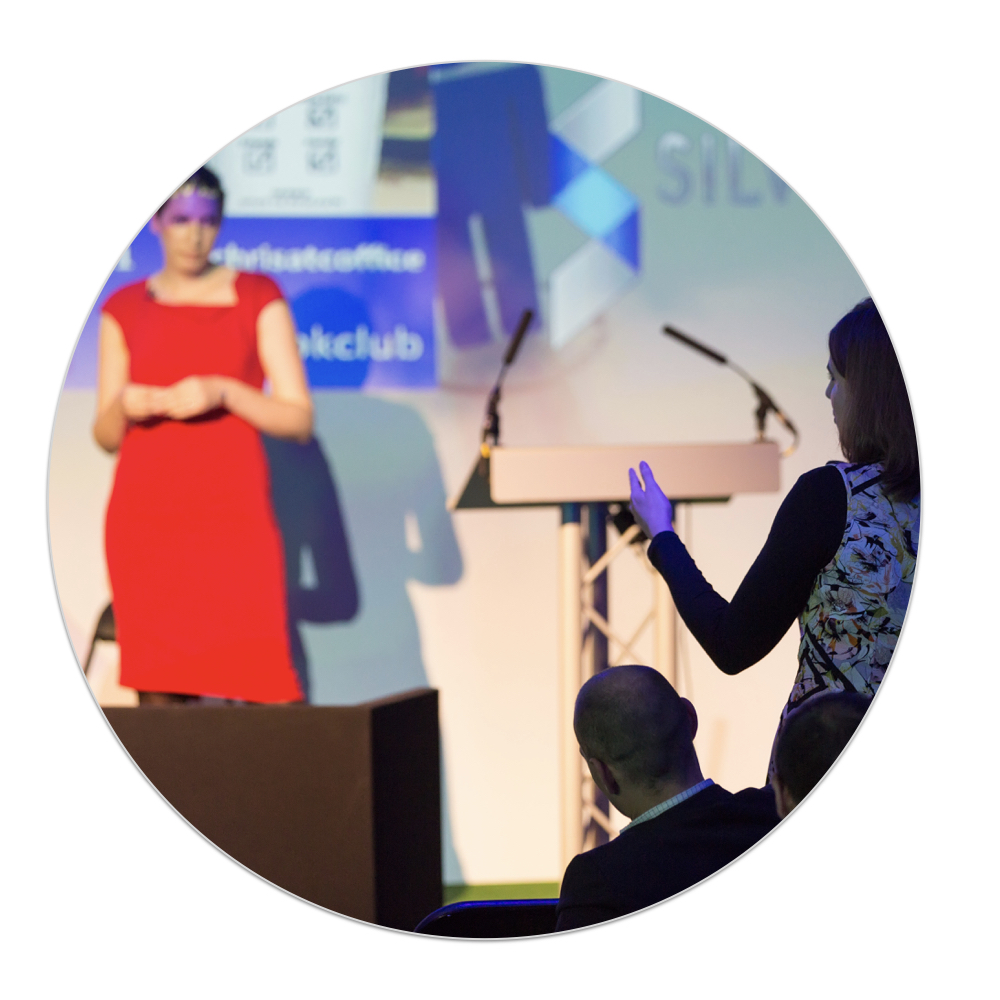 Business Leaders & Entrepreneurs
Is your event attracting people who are scaling things up in a growing business? Bryony's keynotes are perfect for people asking themselves how to generate leads, convert more sales conversations, and keep profitable customers. Her speaking style is highly accessible, and delegates always leave with some immediate actions they can take that make a real difference. Bryony has been trusted to deliver inspiring sessions for the likes of The Guardian, British Promotional Merchandise Association, and the Institute of Financial Planning.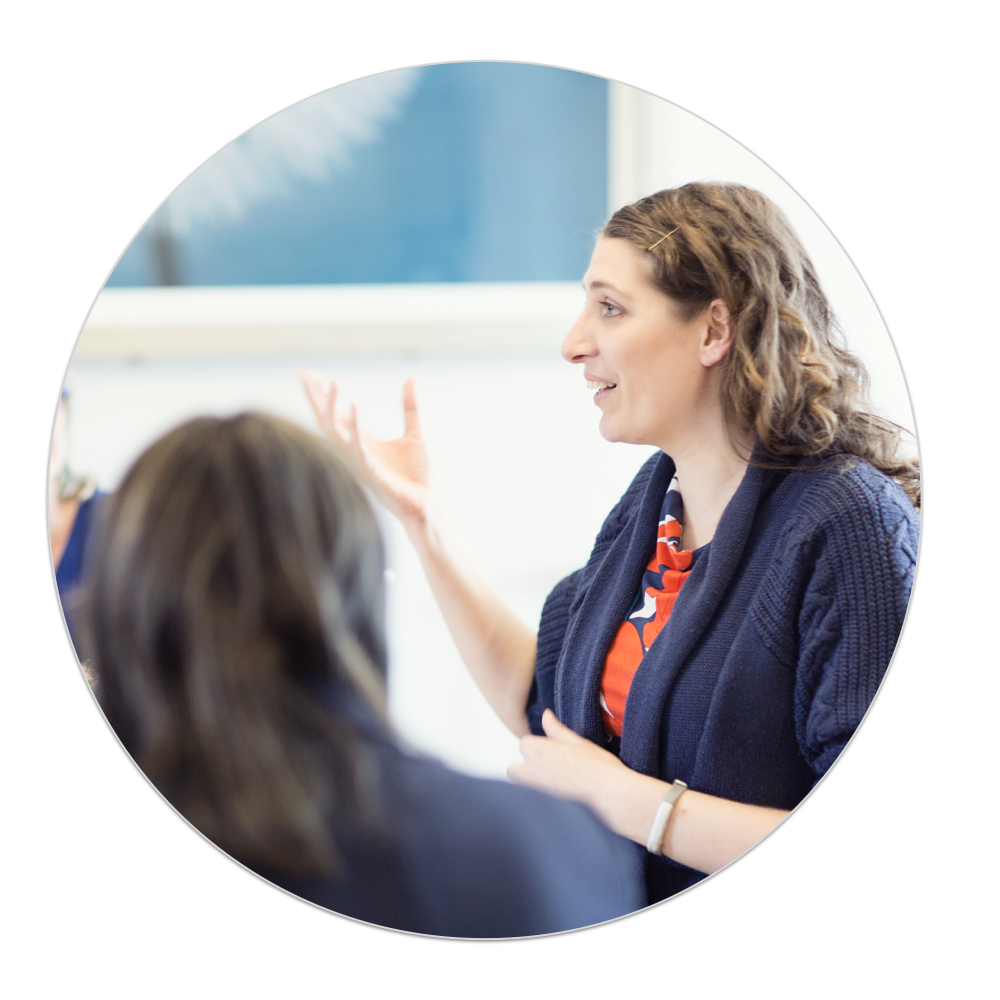 CEOs & Leadership Teams
If you run events for CEOs, MDs, and leadership steams, Bryony Thomas can be relied upon to run sales & marketing sessions that hit exactly the right note. She has a real skill for engaging people in senior management with sales and marketing fundamentals so that they can clearly see how it all fits together. Bryony was awarded the Academy for Chief Executives 'Rising Star Speaker Award' within six months of working with the organisation.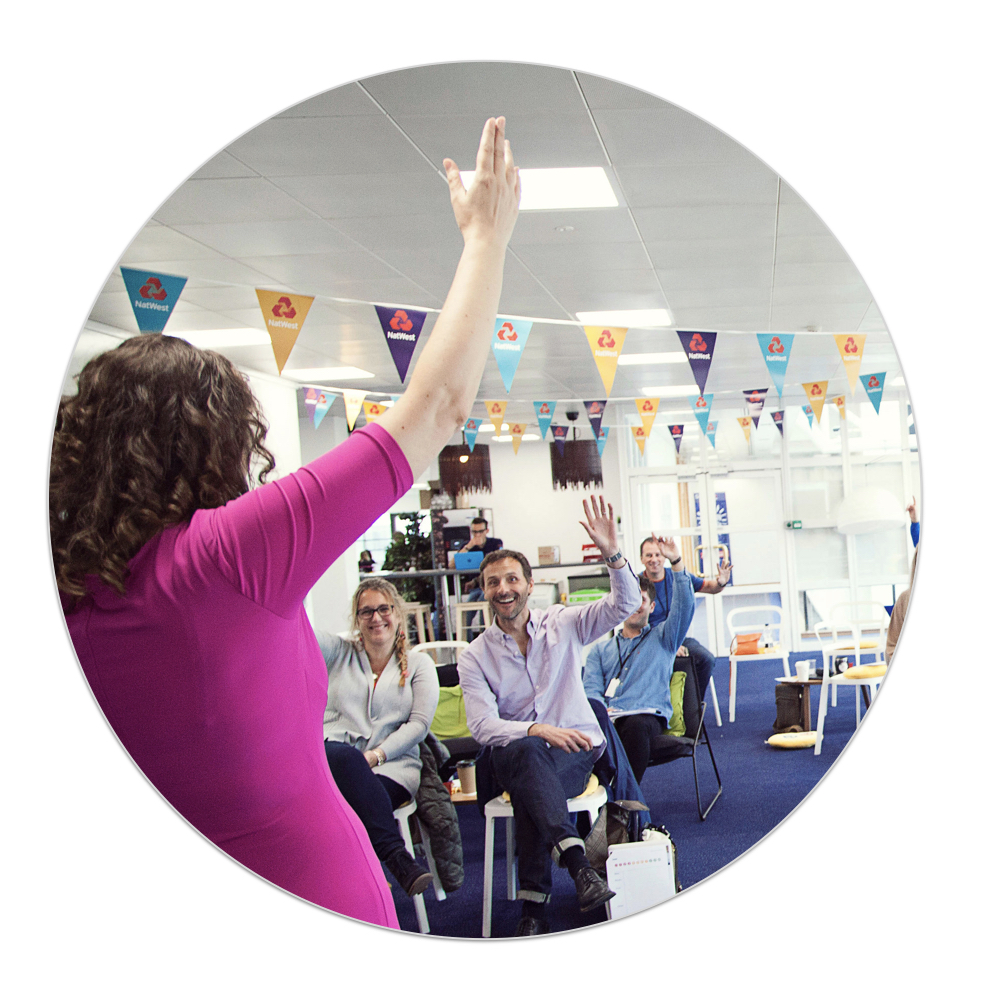 Sales & Marketing Professionals
If your audience made up of sales and marketing professionals, you'll need to book a speaker who has a deep understanding of the discipline. Bryony skilfully speaks to people working at the tough end of delivering sales results in growing businesses. She has a particular talent for getting the two disciplines to work together, and is perfect for internal sales conferences. Bryony has run sessions for the Chartered Institute of Marketing, Institute of Sales & Marketing Management, and B2B Marketing Magazine.
Bryony Thomas
Bryony speaks at business conferences about how to scale up sales results in sustainable steps. She powerfully maps how marketing, sales and service need to work together to deliver long-term profits. With memorable analogies, and a way of painting pictures in people's minds, her conference session is always the one that people remember.
Bryony's Curious Rebellion
In 2008, Bryony started the journey towards what is today the Watertight Marketing™ Methodology, supporting up to 1000 organisations through the powerful process at any one time.
She was managing telephone fundraising campaigns for the likes of Mind and Help the Aged at age 19.
She was designing and running pan-European campaigns for Dell and Microsoft by age 24.
She secured a role as divisional director of marketing in FTSE 100, Experian, by age 28.
She released a book that has been its best-sellers list since launch, aged 33.
Bryony Thomas describes her route to entrepreneurship as 'a curious rebellion'. Her non-traditional upbringing on the hills of South Wales might more typically be associated with a life as an environmental campaigner, or in the creative arts.
As a self-funding student she took the role of telephone fundraising with ActionAid, within 3 months – aged just 19 – she was co-managing telephone fundraising campaigns for UK's best-loved charities, alongside her 'full time' studies. By age 24 she was heading up the largest account at leading technology marketing agency Mason Zimbler – running integrated campaigns across Europe for the likes of IBM and Dell. If you ask nicely, she'll tell you about the yellow trainers. Aged just 28, and with a CIM Diploma and an award-winning MBA under her belt, she secured the role of divisional director of marketing for FTSE 100 company, Experian.
Since establishing her business in the midst of the banking crisis, Bryony has created the Watertight Markeitng Methodology, which is accessed by scaling businesses as 12-month transformation programmes, via the self-serve Watertight Webschool learning platform, or via one of the growing number of Certified Practitioners.

Large Conferences
Bryony Thomas can deliver large conference keynotes from 30 to 90 minutes. Her sessions work best placed before a break where delegates are able to compare notes on the thoughts sparked.

Workshops & Groups
For a more facilitated workshop-style event, Bryony has award-winning materials that work as half-day and full-day for groups as small as 10 up to 120 people at one time.

Board & Away Days
There's little Bryony enjoys more than facilitating a Board or senior leadership away day. These days are usually used to gain alignment around marketing priorities.
"I have been organising events for the CIM for around six years and I can honestly say that Bryony is one of the best presenters I have had the pleasure of working with. As well as being a very engaging speaker, personally I find her approach to small business marketing has amazing clarity and borders on the 'genius'."
"Bryony is that rare breed of speaker that not only brings great ideas wrapped up in a compelling delivery, but also backs it up with case examples and actionable insights. Its clear she has a wealth of strategic marketing experience and feedback from anyone seeing her present is excellent. Hire her if you want a no-nonsense, real-world speaker that can inspire an audience to improve their marketing and take action."
"Bryony recently delivered a presentation at our National Conference, to an audience of over 180 delegates from the housing support sector. Her talk was nothing short of excellent, getting the attendees to actively participate in the session and produce a clear action plan that they could start implementing the next day."
"Bryony knocked it out of the park! Her fabulous content/expertise and exceptional presentation skills would be hugely appreciated and valued by any audience. If you are considering Bryony for a presentation on a small stage or big one, book her! You can thank me later."
Listen to a podcast…
Bryony is a regular guest on popular podcasts. Here's a selection from the ether to get you started.

Call us on 0117 325 77 25
We'd love to understand your event needs to work out if Bryony is right for you.