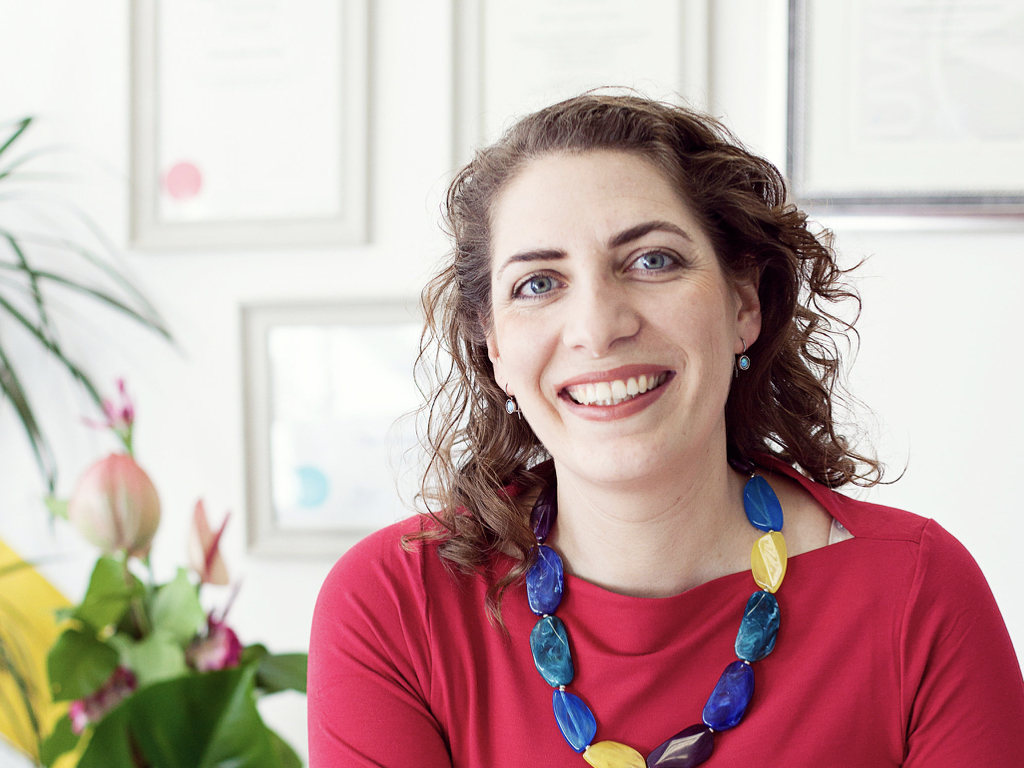 Bryony is the Author & Founder of Watertight Marketing, and one of the country's foremost thinkers on sales and marketing. She is an in-demand speaker for audiences from conferences to boardrooms.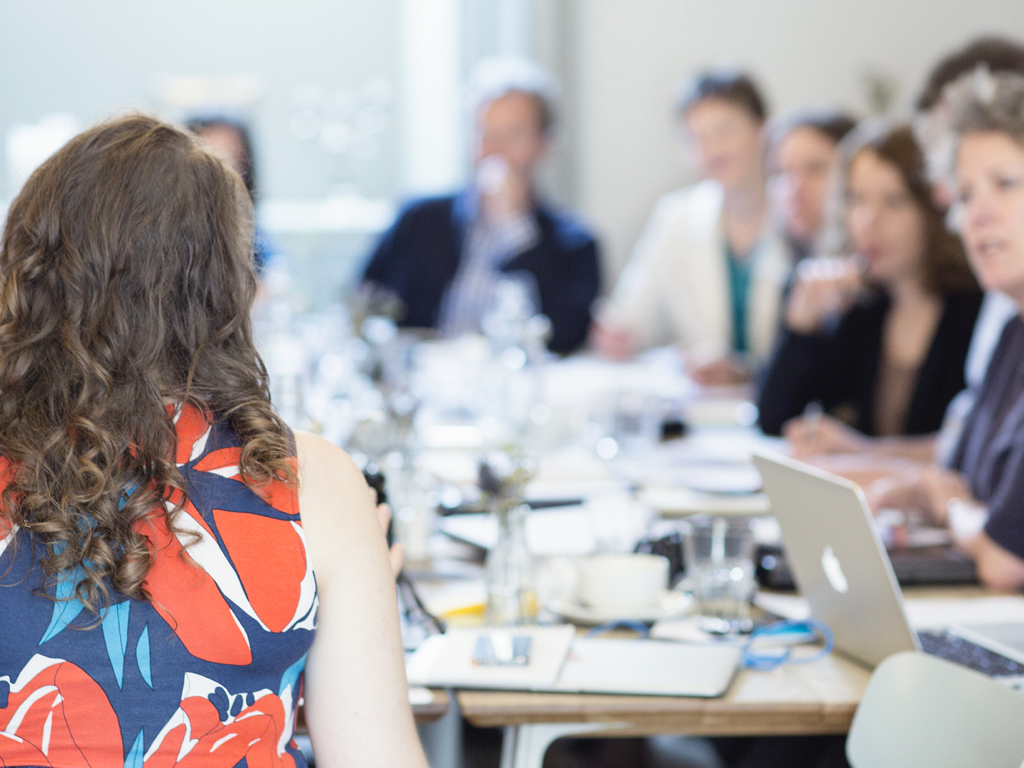 The head-office team work in Bristol, keeping the show on the road. We have a  mixed group of full time and part time people, and a number of retained specialists who are very much part of the family.
The Watertight Marketing Vision
Business works better, and builds a better world, when there's a common language
We see Watertight Marketing becoming the language that the best businesses use to bring their people with them in building sustainable growth. Sustainable for the business, and sustainable for human wellbeing. We hate waste. Wasted potential. Wasted effort. Wasted resources. We want to be part of the solution in reaching a sustainable balance in the world.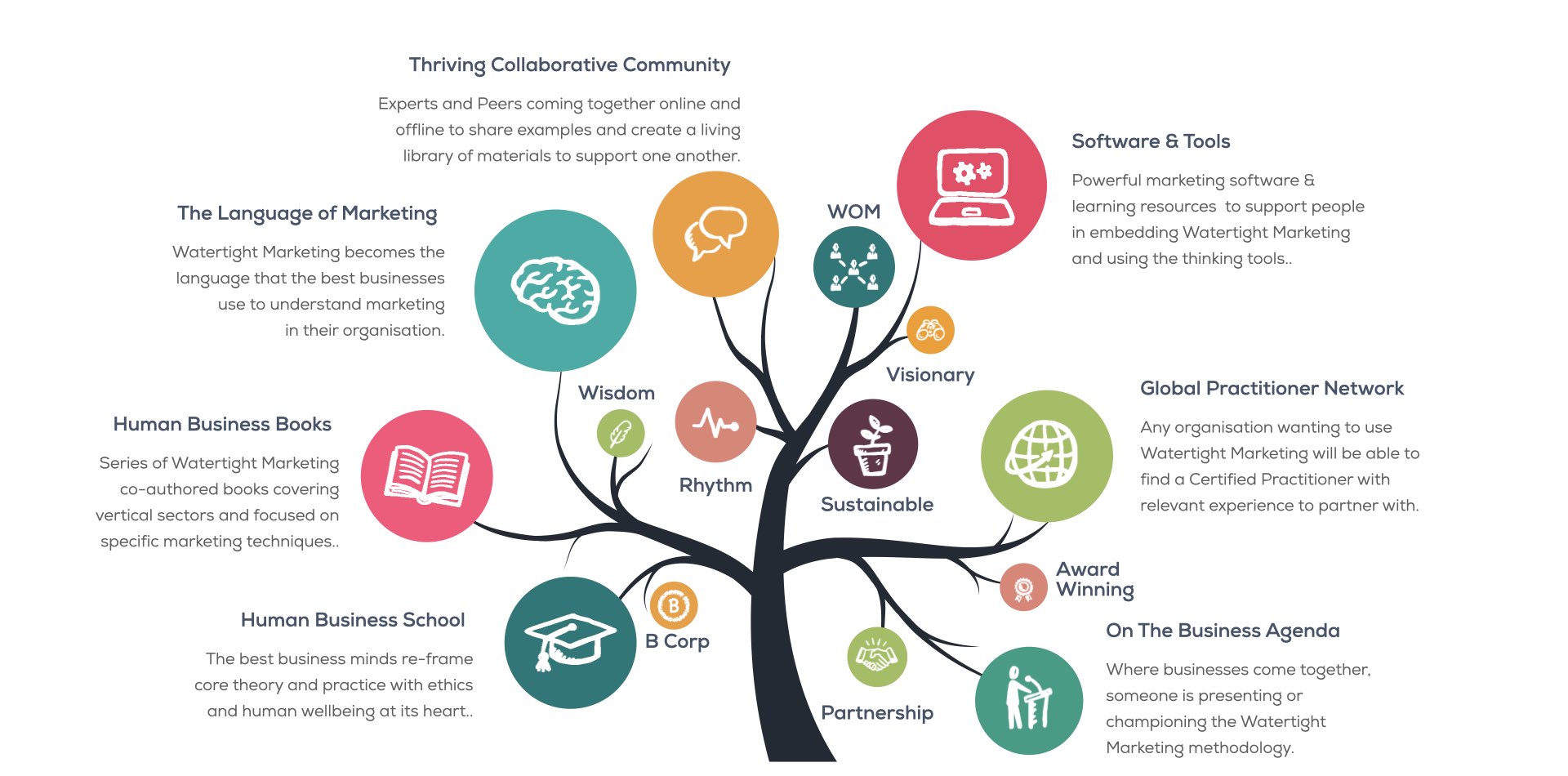 The Watertight Marketing Journey
A methodology that has been designed, refined and made accessible at scale over more than a decade.
Bryony Thomas left her role as divisional Director or Marketing for FTSE 100 company Experian in 2008, aged 30. Since then, she's taken her robust academic and big business foundations to design and refine a set of thinking tools and clear process for using them in businesses that are scaling up. 
Any business of substance has a story to tell, with key milestones and mis-steps along the way. We're no different.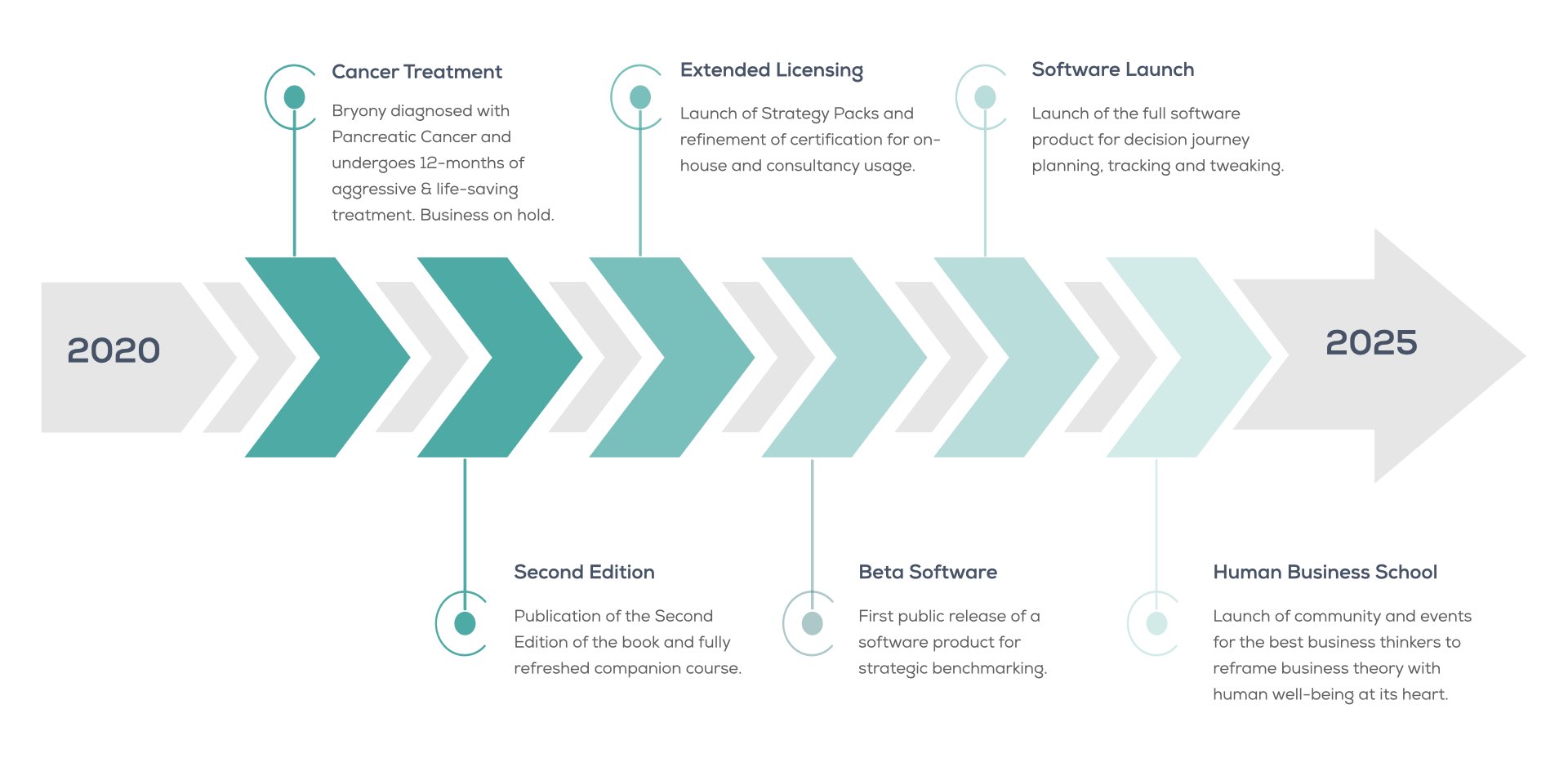 Commercial Karma
We believe in Commercial Karma; that treating people decently is the foundation of long-term success. We would never do, or advise others to do, something that we wouldn't do ourselves in their position.
Integrity
We operate with integrity at all times; which means that we can always explain and feel comfortable with our motives and actions. We would never act in a way, or for a reason, that we wouldn't be happy to explain publicly.
Growth & Challenge
We strive for ongoing personal growth, challenging ourselves and others to be the best versions of themselves; which means we invest time and money in self-awareness and personal development.
Community
We help build organisations that support happy, healthy families and communities; which means that we work in ways that enable outside interests and making a community contribution.
Thinking about working with us?
Considering a company learning account or transformation programme…
Please do book a time in the diary, or call us on 0117 325 77 25, to tell us more about your organisation so we can work out if and how Watertight Marketing might fit.