Reading Time: 10 Minutes
We've come into contact with 1000's of businesses over the years. Whichever sector they're in, however large or small they are, however their marketing is organised, there's one common theme. Forgotten customers. It's the marketing leak we most frequently see and it's the first place to start if you're looking for stability and growth. ~ Rachael Wheatley | MD, Watertight Business Thinking
It's often said that at any one point, 80% of your business comes from 20% of your clients. I've done those calculations myself as a marketing director and when working with clients and it is usually true! That being so, you might be surprised, then, to know that many companies spend most of their marketing money, time or effort on winning new customers.
Things are clearly more nuanced than that might imply.
It's only true for established businesses. If you're nearer the beginning of your business journey, it will take a while to build up a solid client-base that represents that 80%.
You can apply the same ratio for profit and it still comes out there or there abouts. This might lead you to focus only on profitable clients or services, but that could be a mistake. You might miss the fast-growing business that will blossom in time but which you're currently, perhaps, over-servicing.
The numbers will be different if, for instance, you are growing like topsy and adding 50% year on year to your revenue.
You might have a few large clients that represent that 80% – which could be a risky place to be in (eggs in one basket come to mind).
We've worked with clients where keeping existing clients one year longer makes all the difference to their stability and sustainability. We've talked to businesses where 10% or even 5% uplift in revenue from existing customers will meet next year's goals.
So, it does serve to show that you forget your customers at your peril.
What does forgetting customers look like?
Our definition of this is: when you don't stay in touch with customers, they are likely to forget about you. When it comes to buying again, or recommending to friends, your name may not come to mind.
When you have this wrong, you'll see things like:
Customers tend not to buy again, given the chance.
Referral rates or the number of recommendations from existing customers are low.
Existing customers are likely to be disengaged or quick to complain.
After people have bought something from you, or after you've finished working with them, you may never really get back in touch.
What you're looking for is the kind of relationship where:
They're happy to chat to you if you call them.
They'll gladly appear in case studies.
They recommend you to others, unprompted.
They might be quiet for a while, but they're highly likely to come back to you for more at some point as and when they have the need.
Three questions to ask and answer
These are the questions to pose that will help you focus this part of your marketing growth strategy.
What marketing do you have in place to keep on your clients' radar, helping them to feel loved and supported?
Even if you're not currently working with them, what information, knowledge, tips, offers would be relevant, interesting and valuable to them? It might be work related, like a webinar that's coming up, but it could be social too, like a virtual cuppa and catch-up or invitation to an in person event. It could be interacting on LinkedIn, commenting on a post or congratulating them on a promotion. You might want to recognise their business birthday or celebrate some other milestone.
What can you do to proactively manage and protect relationships with your valued clients?
In many businesses you can group clients in three ways: key clients which between them account for a big chunk of your income; valued clients who between them account for the next biggest chunk; occasional or one-off clients who represent the rest.
For this third group, you're still looking to provide the highest level of reactive service, but you'll need to systemise what you do, not forgetting a personal touch. This might comprise emails and a self-serve approach (pointing them to FAQs, for instance, or webchat).
For valued clients, you can be a bit more proactive. You might have monthly phone calls with them or anticipate their service needs in other ways. Think of how you can delight them. Make sure when you speak with them that you're talking about their business and what's happening in their world. This is the way to surface opportunities.
Do you personally keep in contact with key clients?
Save your most proactive service for key clients. Good key account management takes thought and time and you'll need someone in your business to take the lead. Having regular in-person client reviews or catch-ups is key to spotting the treasure in your own back yard. There's not one key client programme I've developed or been involved in where this hasn't been the case.
Assuming you've appointed a main point of contact, make sure as the key contact, you personally reach out to your clients every few months. It assumes you have a manageable number of clients with whom you have a close relationship. It's hard to keep up that level of contact if you have tens or hundreds of them!  If that is the case, share the load with colleagues who also work closely with them.
Making the most of opportunities
I was talking to a firm of accountants not so long ago. They said that if they could successfully explore the opportunities they felt were already within their existing client base, they would reach their growth goals for the next year. This might involve keeping those clients for longer, seeing if they need to re-buy what they've bought or introducing products and services to them they haven't yet bought.
Getting pigeon-holed is one of several common barriers to cross-selling and up-selling. A customer walks through one door and has no idea that you offer a whole range of other services. I've seen instances where that customer goes to another business for services you offer. So frustrating!
This is all about offering the right service at the right time. As long as you have good intent, clients will welcome the offer. However, you can only introduce new services to your clients if you've talked to them about their situation, needs and wants and identified that another service you provide would be perfect for them at this time. This is not about trying to shoe-horn something you can offer to a client's situation, just because you want to sell them something or need a bit of extra revenue. In other words: it's all about them.
So, the first step is to identify where the opportunities might lie and then having conversations with clients to explore them.
Growth from existing clients is one of the practical sessions we're running on day one of our conference. Find out more here.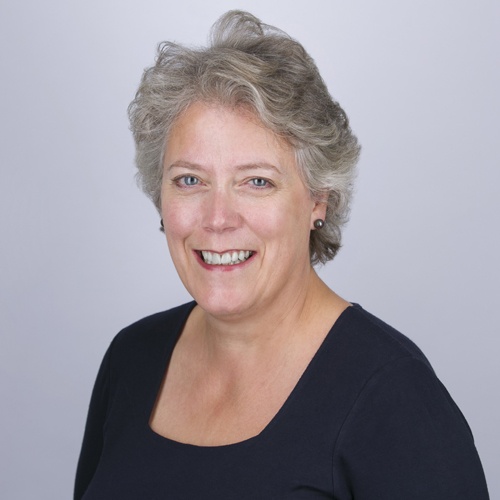 Rachael Wheatley
Managing Director, Watertight Thinking
Rachael brings over 30 years' of marketing experience, with a particular focus on building and developing effective marketing teams that are able to act as a strategic driving force across an organisation. She has worked with Watertight since 2014 as a Master Practitioner and joined the business as MD in 2022.