Is your marketing on firm foundations?
Next Masterclass: Wednesday 25th October 2023
Midday (London Time) | 90-Minute Masterclass                       
Leave this session with a personal score across the Four Flow Foundations that make up an effective marketing operation and which support sustainable and scaleable sales results.
Is your marketing on firm foundations?
Take a focused look at whether your marketing is set-up to truly support success.
This session equips you to assess your business against the Four Flow Foundations to understand where your marketing is working well, and where needs your focus.

First Flow Foundation
The Right Work
To whom are you offering what?

Second Flow Foundation
Balanced Routine
How will you support their decision?

Third Flow Foundation
Baseline Rhythm
When and how often will you show up?

Fourth Flow Foundation
Maintain Momentum
Why and with what goals?
Rachael brings over 30 years' of marketing experience, with a particular focus on building and developing effective marketing teams that are able to act as a strategic driving force across an organisation. She has worked with Bryony and Watertight since 2014, joining Watertight Thinking full time as MD in 2022. Rachael has been pivotal to its practical application.
"Well-delivered and thought provoking. Challenged current and conventional thinking for me and our firm."  Paul Blake, COO, DQ Advocates Ltd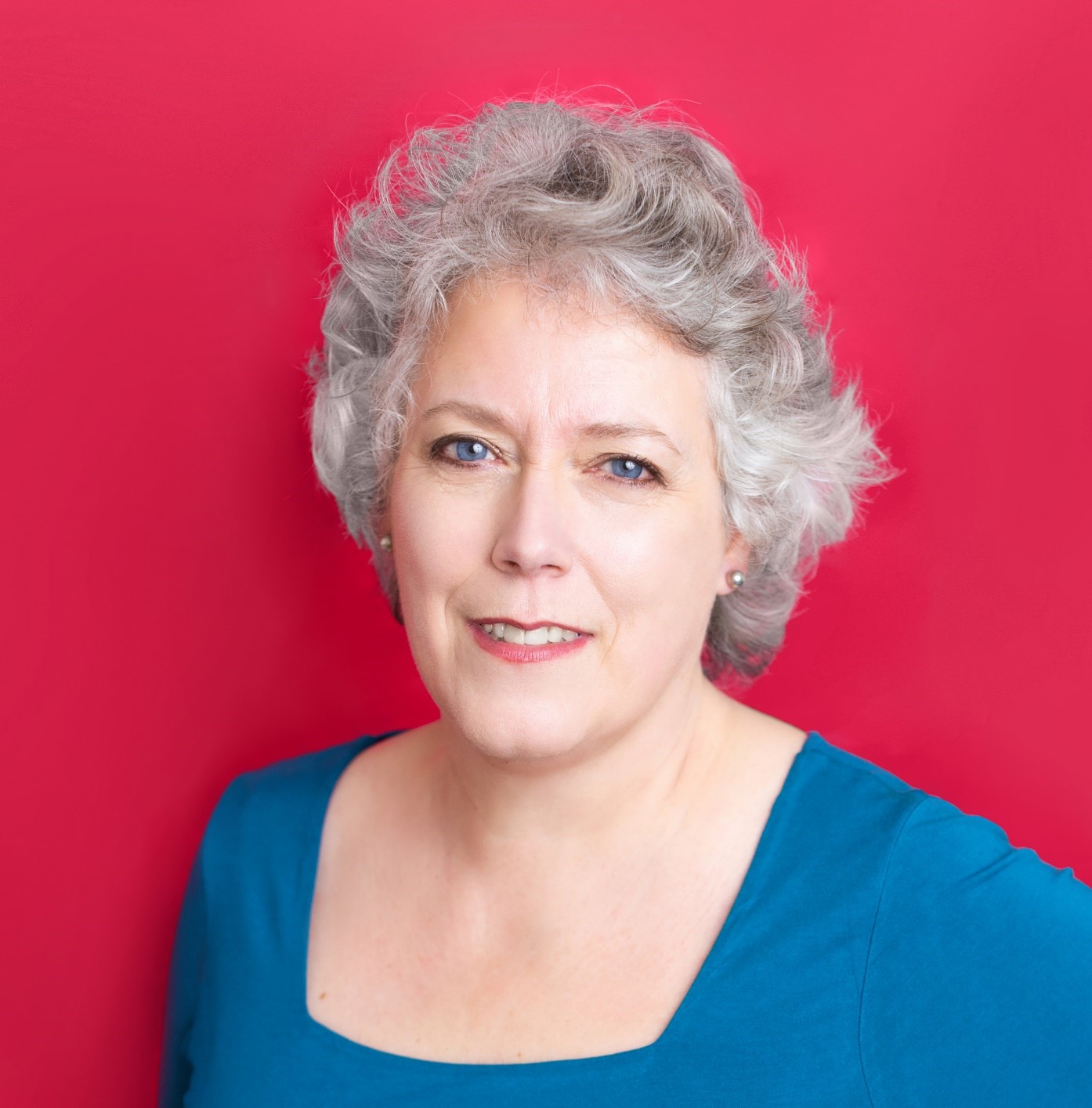 Flow Foundations Assessment
First Flow Foundation: The Right Work

77%

77%

Second Flow Foundation: Balanced Routine

57%

57%

Third Flow Foundation: Baseline Rhythm

37%

37%

Fourth Flow Foundation: Maintain Momentum

73%

73%
You'll be invited to undertake a 10-minute assessment live during the Masterclass. This will reveal where, and why, your marketing may not be delivering the long-term sustainable sales results that you're after. 
You will also receive a PDF copy of your results with a rundown of the key strategic projects to focus on to step things up in the year ahead, and beyond.
Is your marketing on firm foundations?
Have you ever wondered why the marketing you're doing isn't quite delivering you the sales results you're looking for? You might think it could be a bit better. Or perhaps you're being asked for tactics when you know you need strategy first. The four Flow Foundations are key to delivering effective marketing. You'll leave this session knowing which needs to be your focus, the order in which to address them and why.
Live Masterclass
Join us live for a 90-minute online masterclass with Rachael Wheatley.
Practical Exercises
Pen and paper exercises to ensure that you apply the key ideas in your own context.
Personal Report
Receive your personal report with your individual scoring as a follow-up to the live session.
Based On The Best-Selling Book
"The only marketing book you'll ever need"
Kirsty I. "The first edition of this book was outstanding, but second time around it is even more concise. Bryony has a unique delivery style which makes her methodology easy to follow which creates great results.
The layout of the new book makes it perfect to revisit over and over again.
Highly recommended."
Alison Edgar "Without doubt this is the best book on small business marketing I have read. A no-nonsense, honest to goodness, blueprint that any small business can implement and improve their bottom line. It cuts through the jargon and delivers something that can be used in the real world."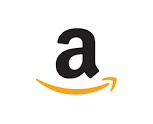 Amazing book, easy to follow and written in human language. It's how to run a business well, written by a marketing expert.
Oliver James "Excellent book for small businesses. East to read with really practical advice which anyone can implement, and loads of really valuable additional online material. Anyone who feels that their marketing budget is like sand slipping through their fingers Must read this book."
Julie Peel
Inspired Design "I think it might be quite good." "I loved the book. We've actually enjoyed working through the materials – not least because it works!"
Dave Carr, MD
EazyCollect "Finding Watertight Marketing was a revelation and a relief." "This book has packed a huge punch for me. It has helped me structure my thinking – and doing – in a way that few other marketing thinkers or other books have."
Deborah Kingsley, MD
KPC Communication "Everything you need to know about marketing in one place."
Alison Edgar "This is an update to the best-selling 2013 original and it has been improved in so many ways. There's a new introduction to put Marketing in an overall business context, sections are handily signposted, new diagrams and models have been created and an entire new concept, the Profit/Purpose matrix, has been added. There are new case studies from businesses that have successfully used Watertight Marketing (apparently there are now over 2000) and the book has been improved based on practical applications of the system and feedback from the business owners and senior marketing people who have benefited.
I had been in marketing for nearly 15 years when I read the first edition and it opened my eyes to a way of marketing which was in many ways counter-intuitive but also practical, well thought-out, actionable and written in an easy to follow, jargon-free style. The second edition has built on this and is a hugely valuable handbook for anyone wanting their marketing to be more effective: large company, small company, not-for-profits or agencies. Very highly recommended."
Chris Turner "Hands down the best book on marketing there is. I work with a organisations large and small and I always recommend this book as way of scientifically marketing products and services. There's no fluff only easy to use, easy to implement ideas and concepts."
Joe Leech
Product / UX Coach, Author & Keynote Speaker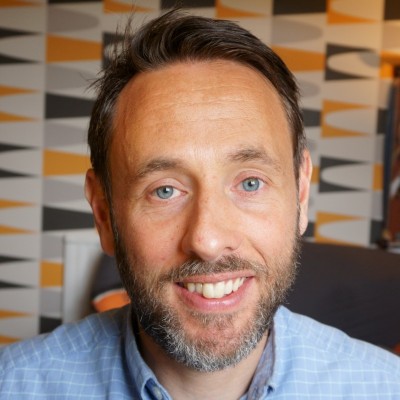 "Every small business owner should read this book"
Nicholas Taimitarha "Watertight Marketing is a no-nonsense guide to help step up the marketing of your business in a truly different way."
Christian Tait, Owner
Creative Cadence This book and the Make Marketing Happen Club were the missing links to my marketing strategy. Highly recommended
Lisa Flamingo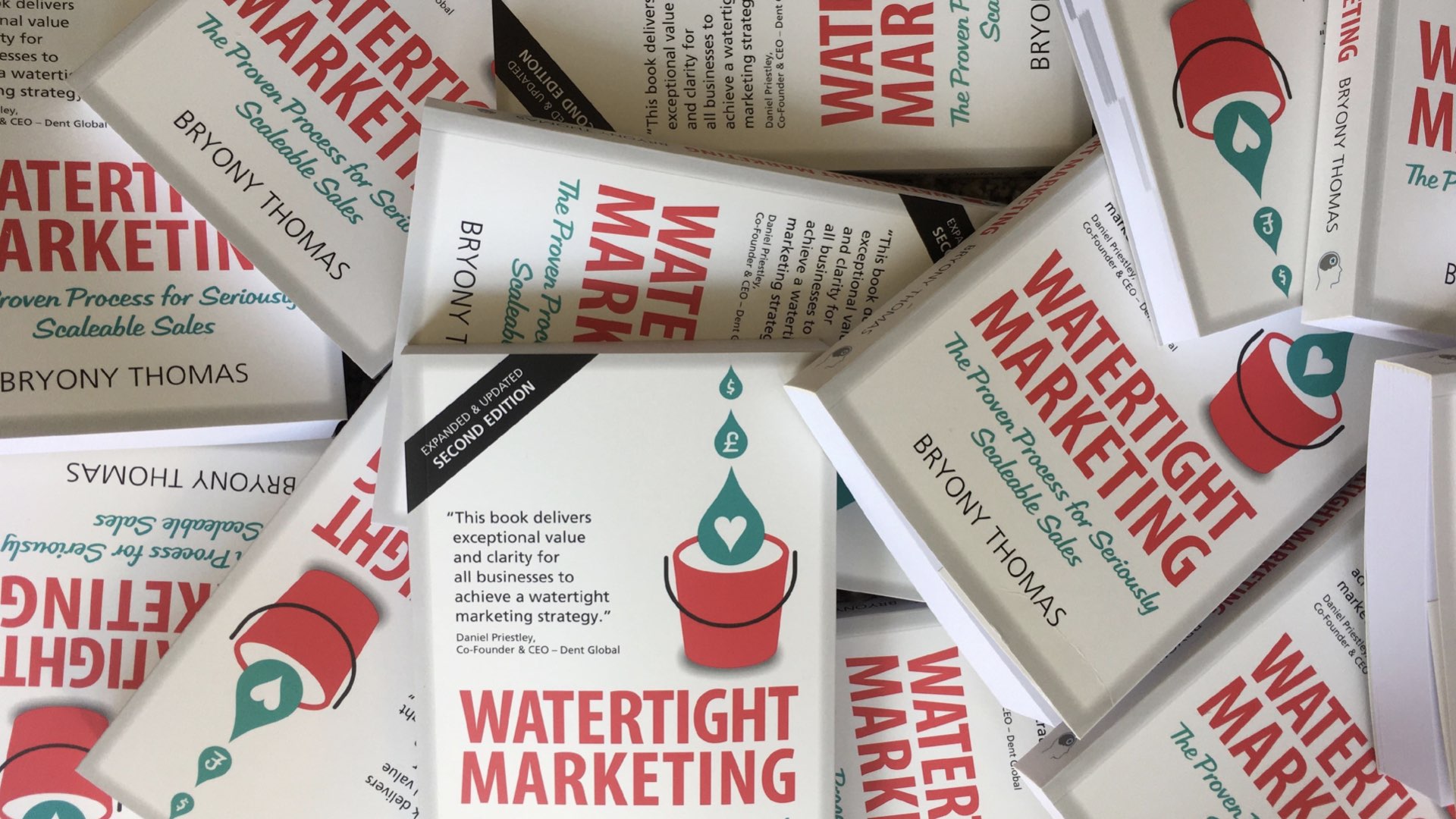 Wednesday 25th October 2023
Register Now
Midday (London Time) | 90 Minutes
Register to join us live, or to receive access to the replay after the event.