Is your marketing on firm foundations?
Next Masterclass: Tuesday 27th February 2024
Midday (London Time) | 90-Minute Masterclass                       
Leave this session with a personal score across the Four Flow Foundations that make up an effective marketing operation and which support sustainable and scaleable sales results.
Is your marketing on firm foundations?
Take a focused look at whether your marketing is set-up to truly support success.
This session equips you to assess your business against the Four Flow Foundations to understand where your marketing is working well, and where needs your focus.

First Flow Foundation
The Right Work
To whom are you offering what?

Second Flow Foundation
Balanced Routine
How will you support their decision?

Third Flow Foundation
Baseline Rhythm
When and how often will you show up?

Fourth Flow Foundation
Maintain Momentum
Why and with what goals?
Rachael brings over 30 years' of marketing experience, with a particular focus on building and developing effective marketing teams that are able to act as a strategic driving force across an organisation. She has worked with Bryony and Watertight since 2014, joining Watertight Thinking full time as MD in 2022. Rachael has been pivotal to its practical application.
"Well-delivered and thought provoking. Challenged current and conventional thinking for me and our firm."  Paul Blake, COO, DQ Advocates Ltd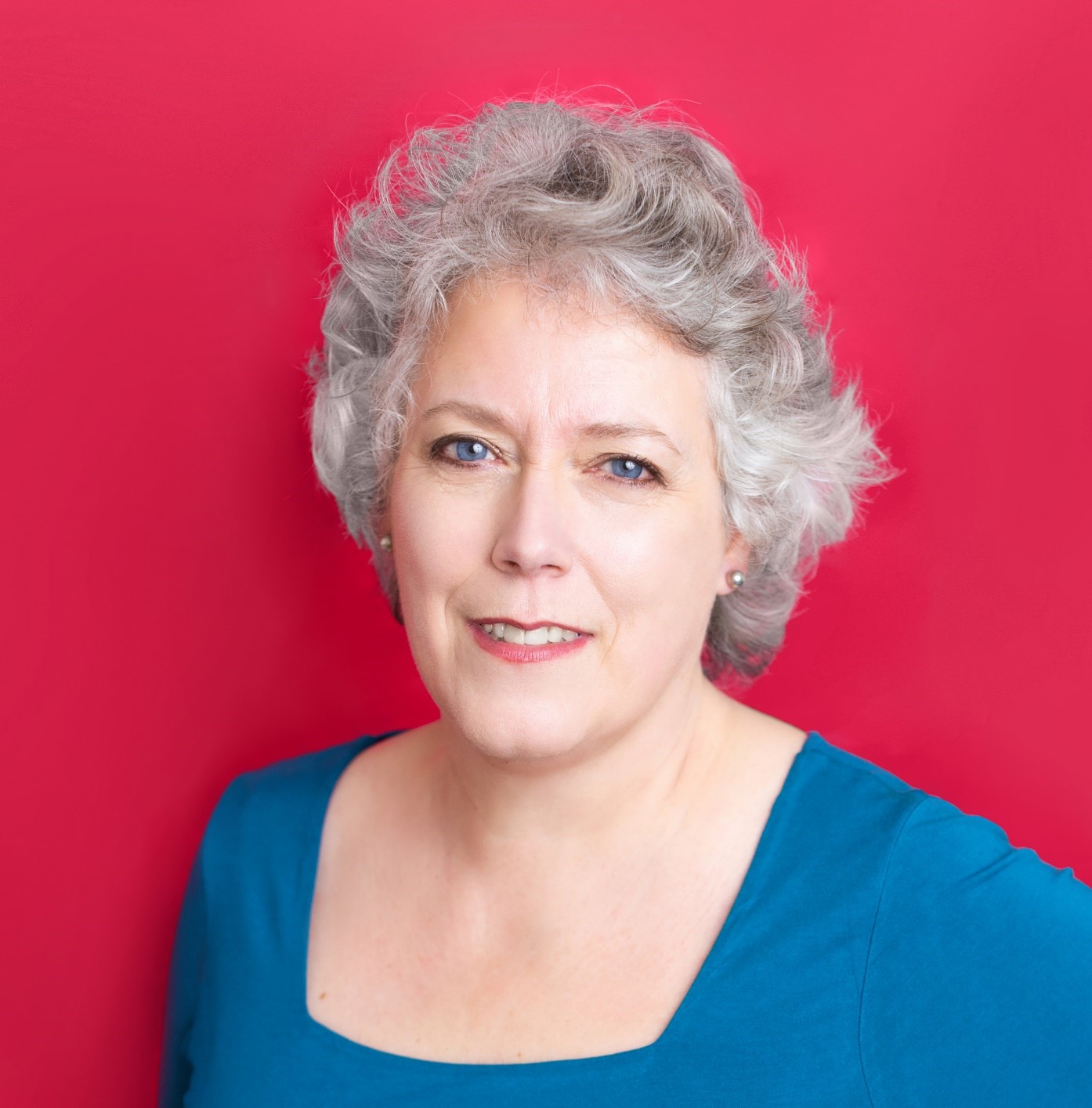 Flow Foundations Assessment
First Flow Foundation: The Right Work

77%

77%

Second Flow Foundation: Balanced Routine

57%

57%

Third Flow Foundation: Baseline Rhythm

37%

37%

Fourth Flow Foundation: Maintain Momentum

73%

73%
You'll be invited to take an assessment revealing where, and why, your marketing may not be delivering the long-term sustainable sales results that you're after.
You will also receive a PDF copy of your results with a rundown of the key strategic projects to focus on to step things up in the year ahead, and beyond.
And, we'll be showing you our brand new app and planning pack that will make addressing this so much easier!
Is your marketing on firm foundations?
Have you ever wondered why the marketing you're doing isn't quite delivering you the sales results you're looking for? You might think it could be a bit better. Or perhaps you're being asked for tactics when you know you need strategy first. The four Flow Foundations are key to delivering effective marketing. You'll leave this session knowing which needs to be your focus, the order in which to address them and why.
Live Masterclass
Join us live for a 90-minute online masterclass with Rachael Wheatley.
Practical Exercises
Pen and paper exercises to ensure that you apply the key ideas in your own context.
Personal Report
Receive your personal report with your individual scoring as a follow-up to the live session.
Based On The Best-Selling Book
"In this book Bryony demystifies marketing. Her written style is conversational but articulate. The Chapters are divided into short sections each containing pearls of information. The use of real business examples and worked scenarios are invaluable and enable readers to apply the learning outcomes to their own Companies and ultimately develop a successful marketing strategy. In my opinion this book is not only a great learning tool but also one to be visited again and again as an essential point of reference . Quite possibly the only marketing book that a busy business person needs!"
EH "Bryony Thomas knows her stuff!! She has a great writing style and puts a lot of effort into demystifying myths about marketing that sometimes exist. Thoroughly recommend it to anyone who wants to get better at marketing their business!"
Amazon Customer
★ ★ ★ ★ ★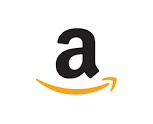 "Watertight Marketing has utterly transformed our business. In year one, we doubled both turnover and profit. In year two, we tripled it!"
Hollie Brooks, Co-Founder
Audenza Amazing book, easy to follow and written in human language. It's how to run a business well, written by a marketing expert.
Oliver James "Absolutely brilliant! I love this book. I've learned SO much, but at the same time, it's such a good and pleasurable read."
Hil Gibb Great marketing guidance for businesses.
Tim Rylatt "This book is a must-read for anyone wishing to step up their business and achieve marketing-led growth. This book turns the theory on its head and makes them highly accessible. Bryony uses the best marketing concepts and distills them down to a simple, easy to follow and immediately implement structure that anyone could use."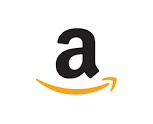 "I recently finished 'holiday' reading 'Watertight Marketing' by Bryony Thomas – as recommended by a colleague. I found the book to be very readable, relatable and practical. It is also very process focussed and it flipped the whole concept – as I had previously understood it, on its head. As recommended by Bryony, I'm now reading the book for a second time, this time applying it to my own situation. I feel confident that positive results/outcomes will follow – and that's from someone who has previously loathed marketing. Strong recommendation from me."
Jim "I liked this book a lot. From the clear and actionable points to the comparisons between marketing your business and fitness (so the people doing one form of exercise and sticking to one diet for about a week don't get very far), it's lively engaging and will improve my marketing for my own business.
I should declare that I know the author socially but although this led me to read the book it wouldn't colour my decision to implement a number of the ideas she presents. Highly recommended."
Guy Clapperton "I was recommended this book by an Associate who credited it for transforming her Business.
I have just read through it – as recommended – and already it makes so much sense. Its broken into chunks and analogies which make it easy to understand for the non marketer.
After reading the book I recently completed a free online training that Bryony delivered which has helped to understand exactly where I have have leaks and where my marketing needs better foundations, and having had a follow up call with Bryony establish where best to start to help me stop the leaks.
I can't wait now read through the book again, take notes and listen/watch the accompanied video and web content to help me start planning my next steps."
Amazon Customer "This is an update to the best-selling 2013 original and it has been improved in so many ways. There's a new introduction to put Marketing in an overall business context, sections are handily signposted, new diagrams and models have been created and an entire new concept, the Profit/Purpose matrix, has been added. There are new case studies from businesses that have successfully used Watertight Marketing (apparently there are now over 2000) and the book has been improved based on practical applications of the system and feedback from the business owners and senior marketing people who have benefited.
I had been in marketing for nearly 15 years when I read the first edition and it opened my eyes to a way of marketing which was in many ways counter-intuitive but also practical, well thought-out, actionable and written in an easy to follow, jargon-free style. The second edition has built on this and is a hugely valuable handbook for anyone wanting their marketing to be more effective: large company, small company, not-for-profits or agencies. Very highly recommended."
Chris Turner "This is a brilliant and inspirational update not a new book"
Cheryl Crichton As someone who's new to marketing strategy this book is really helping me to focus my efforts and helping me create a clear roadmap. It's easy to read and there are loads of supporting resources online! Well worth it! Looking forward to 3rd Edition even though I've not finished this one yet! Thanks Bryony
Robs W. "Readable, Relatable, Practical"
Jim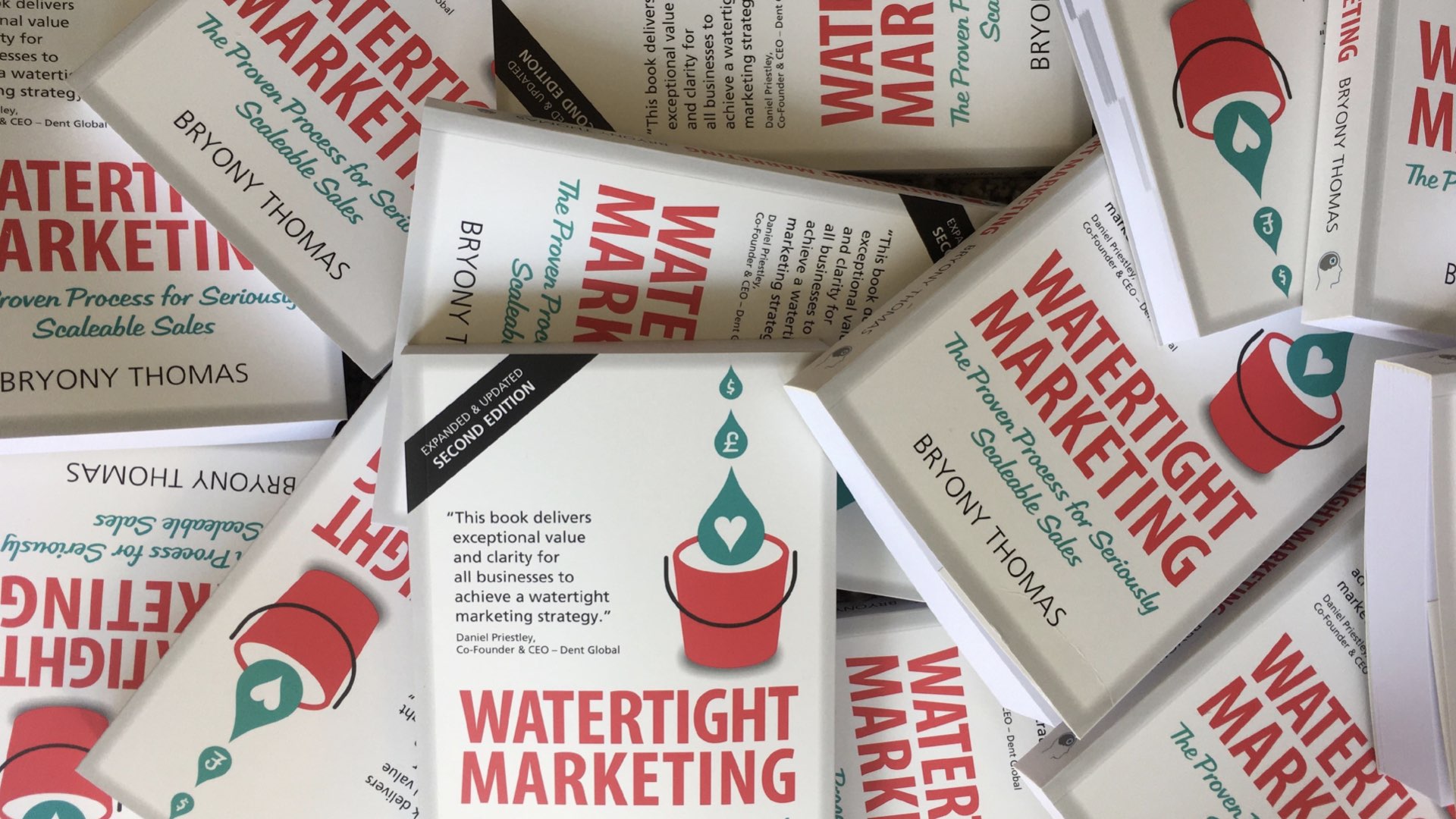 Tuesday 27th February 2024
Register Now
Midday (London Time) | 90 Minutes
Register to join us live, or to receive access to the replay after the event.