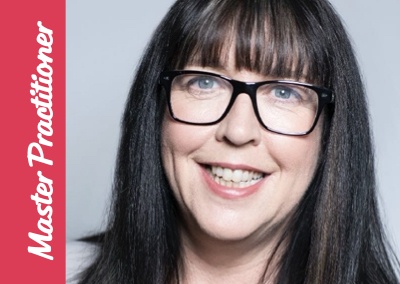 With extensive experience in design, advertising and marketing, Cheryl is always looking forward to her next challenge. She has a background in graphic design, but has been project managing for creative agencies and in-house marketing departments for over fifteen years. Cheryl brings all-round experience with corporate/brand identity and customer insight; internal & external comms; B2B & B2C channel comms & incentives; new product launches; sales promotion, retail POS & packaging; advertising; direct marketing & events; on an offline marketing (including SEO, mobile marketing and analysis). She has a keen eye for detail; expert client liaison up to Board level. Cheryl sees her role as looking after clients and giving them good marketing advice. She loves being surrounded by creativity and 'brand challenges' and will always contribute to the success and enjoyment of every project she works on.
Some brands Cheryl has worked with include: 1610 (Somerset Leisure), Aspen Healthcare, AXA, Casio, Cathay Pacific, Disney, Gradwell, Lloyds Bank, Nationwide Building Society, Nissan, Oracle, Orange, Sky Business, TSB, Wickes, and many more.
SPECIALISMS
Cheryl is a marketing project manager at heart. She has a good grasp of strategy, but is never happier than when she's elbow deep in delivering a serious bit of clever marketing. Covering digital, social media, direct marketing, events, website build, brand, advertising.
SECTOR EXPERIENCE
B2B, B2C, technology, finance, retail, eCommerce, and fitness.
KEY SKILLS
Problem solving – I get things sorted.
Planning and project implementation.
Extensive knowledge and understanding of the creative process.
Planning & budgeting including production & fulfilment.
A team player – good face-to-face communication.
Organised management style with a built-in sense of humour.
Punctual, motivated and used to working to tight deadlines and specified budgets.
BRYONY 'S COMMENTS
"I couldn't comment on Cheryl without 'fessing up that we've known each other since I was 22, and have worked together numerously ever since. She was my right-hand woman in the early years of setting up this marketing business, and witnessed the organic development of Watertight Marketing in each client engagement we worked on together. She is a true force of nature, and there's never a dull moment with Cheryl on your team. She literally lights up a room. It's tough to think of anyone who combines both energising exuberance and exacting efficiency with quite such powerful effect." Bryony Thomas, Author & Founder of Watertight Marketing
---