The Four Foundations of Healthy
Business Growth
TWO YEARS' RESEARCH
Does your marketing have the foundations to support healthy sales flow?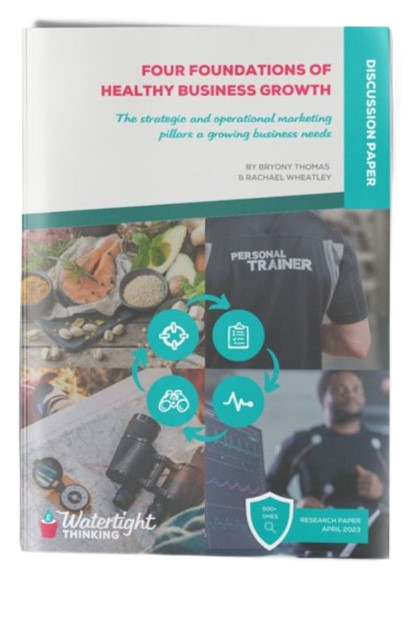 10+ years of thinking

Two years of data

Six months of analysis

Over 500 SME organisations

200+ workshop participants
We looked at data from hundreds of organisations across the UK to determine how healthy their businesses are and how close they are to winning that gold medal for marketing performance: growing revenue and profit and the number and quality of clients.
"What is really marked is that it is the operational side of marketing that is noticeably weaker, even as rated by marketers themselves."
"There is a strong correlation between a green overall score and strong strategic Foundations."
10 years of thinking. 2 years of research…
What makes for a healthy and marketing-fit business.
The marketing state of the nation – how firm the foundations are for business growth.
The red flags to look out for to assess your strength in strategic and operational marketing.
The levers and drivers to help you underpin sustainable sales growth.
How to benchmark your marketing capabilities against over 500 organisations.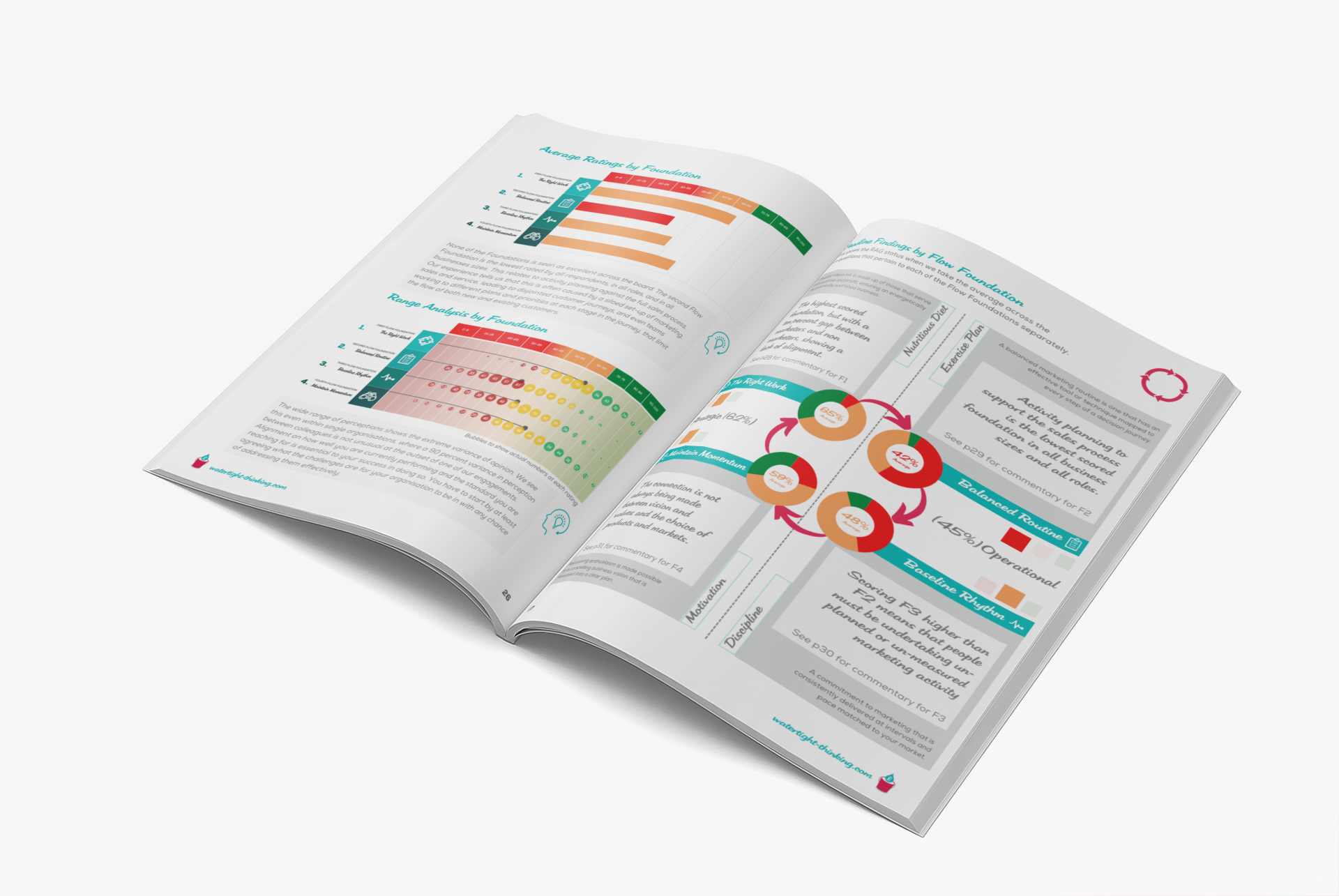 This will help you ensure that both the strategic and operational sides of marketing are on firm foundations. It will enable you to focus on the priorities that will get you to stability and scaleability fastest. This is your lens for organising and leading marketing that means business.
Who is this report for?
For marketers and MDs who want to use marketing as the strategic lever that will help their business flourish.