Transform Your Marketing Capability
Over 24 Months
If your business wants to lock in the success you've worked hard for, and underpin sales success with marketing muscle memory, talk to us.
Locking in success for scale or for sale
Is your business at a steady seven or eight figure turnover, and looking for that next milestone? You almost certainly have a founder in the MD or CEO seat, who's worked exceptionally hard over many years to build an excellent reputation in your market.
Now they, and the leadership team, are looking to lock in some of that success with world class systems, processes and people. You need to make it easier for the founder to step back, the leadership team to step forward, and the skilled individuals in the business to do brilliant work together… without the wastage of constantly re-inventing the wheel or the risk of relying on a few lynchpin people.
We often find that these sorts of established small businesses have come to marketing later than other success levers. To date, an experienced sales team and expert service teams have grown the business with focus on a great product, pedal power and persistence.
"Implementing Watertight as a way of thinking in our business has been the hardest and most all-encompassing process I've ever undertaken. I only wish I'd done it 10 years ago!"
When you want to grow beyond your current plateau, or you have an eye toward an attractive exit, systems are key. Systems that encompass skills, tools, workflows and a mindset that combine to become a capability that sits within the business as muscle memory. You need this to be visible as a system asset, that you can point at, and that doesn't need a particular individual in role to make it work.
We do this for marketing. We work with your marketing director (What do you mean you don't have one? We can help with that too!) to make marketing a business wide capability that informs and underpins the business strategy in the long term.
Marketing as muscle memory
Truly effective marketing is knitted into the fabric of the organisation. It bridges up into business strategy and down into operational delivery. Truly effective marketing goes well beyond the marketing department. It both draws on, and underpins the expertise of others. And, it needs the ideas & insights from all of your people to create compelling materials that everyone loves using. When you have this, your business is equipped to truly support the long term customer, employee and stakeholder relationships your business relies upon.
If you are the person responsible for this, you'll need a ripple of influence that spans from your own expertise, to the team you manage, and across into those that you don't. We exist to enable exactly that.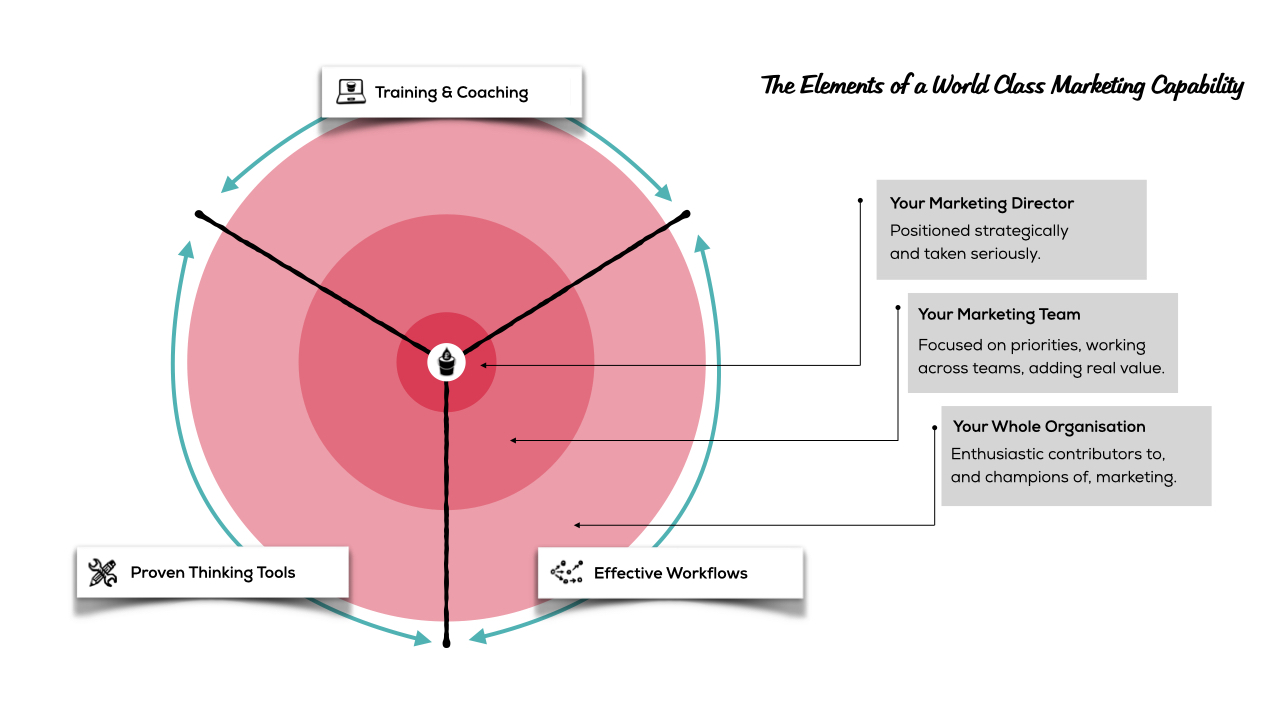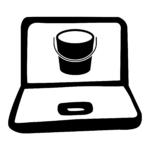 Training & Coaching
Use our marketing training courses designed for all levels of marketer, and your non marketing colleagues, so that you have a core common language for effective collaboration and communication.

Proven Thinking Tools
Use our world class consulting tools, made up of 200+ proven models, frameworks and templates to make confident marketing decisions, both in context of your business strategy and in selection of the right tactical mix.

Effective Workflows
Involve and engage people from right across your business in focused marketing projects that support the business strategy, and gain their enthusiastic for what you're doing, and putting it into powerful effect in their roles.
A structured programme towards world class capability
If you're looking for a proven and systemised approach to achieving world class marketing as an organisational capability, we want to help you. We work alongside an in-house marketing director (recruiting into that role if you do not have one) and their MD to deliver a two-year strategic programme of deep organisational change, covering:
A company-wide communications and training programme to establish what marketing is, how it supports the business strategy, and affects all roles.
Empowerment and engagement of all senior leaders and line managers to contribute to, and make effective use of, marketing.
The creation of a tangible system asset through the adoption of an online marketing planning platform from which the marketing director plans and runs the marketing strategy.
"The stuff we've learnt with Watertight is more applicable to me that almost anything I've ever done in business."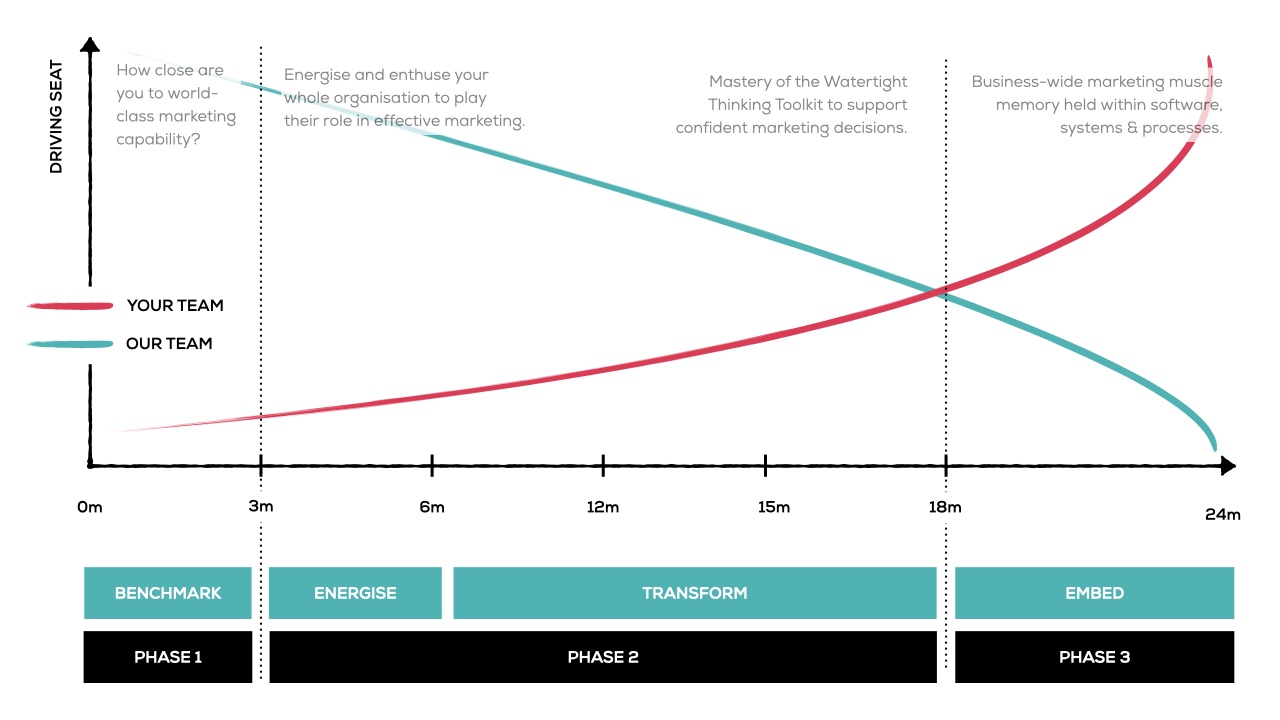 Get your marketing on firm foundations.
Focus your efforts on what matters.
Achieve sustainable and scaleable sales results.
Small businesses matter.
Thriving small businesses are the results of countless hours of emotional and financial energy. Often the founders and directors have risked their mortgages, marriages, mental health, and more. When these people tell us that their marketing isn't working, we know it really matters.