Tackle your marketing with expert and peer support
Sequence, select and celebrate delivering marketing activities that actually work for your business month after month.
Do you want to get a highly effective marketing list ticked off each month?
If you're the person in a business responsible for getting marketing done, this club is for you. If you've read the Watertight Marketing book, thought it made sense, and want to implement its ideas (with help from its creator) this club is for you.
There are typically three types of people who get value from this:
A marketer in an entrepreneurial department of a larger business,
A marketing director looking for support for a small team,
The only marketing person in a scale-up business.
Whichever of these you are, you'll be looking to carve out the space to make marketing happen… effectively, consistently, and with a bit of style.
Hands up if any of this rings a bell…
Struggling to balance thinking and doing
You find it hard to balance out the strategy and planning with the every day need to get stuff done.
Not knowing where to start
You have too much on your list, and you're not sure which tasks to do first, later, or maybe never.
Suffering from marketing FOMO
You see what others are doing, and the slew of online gurus telling you that they have the secret, and feel that you're not doing enough, or you're missing a trick.
Overwhelmed with too many ideas
There are more ideas in your head, and coming at you every day, than you could ever implement properly.
Frustrated with your 'should do' list
You have a whole list of marketing things you'd love to get done if you had the time, but you never seem to get to them.
Need a bit of validation that you're on the right track
Or, maybe you're pretty confident — but would value a different perspective or expert eye from time to time.
Anchored in a proven methodology
Everything we do in The Make Marketing Happen Club will be anchored within the Watertight Marketing methodology, which means that:
You know it's been proven and tested by over 2000 businesses.
You can see where everything fits in the bigger picture of your whole marketing set-up.
You can explain to others, in terms that relate to sales outcomes, why you're doing the marketing you're doing.
You can refer to the best-selling book to put any given tip, tool or template into context.
"[The Ask Almost Anything surgery] was an incredibly useful and valuable session – more than worth the membership fee for this alone!"
Rebecca Wise
Marketing Manager, Premier Heating Solutions "The Club helps me find the right time to do things and has really helped me focus on what needs to be done, when."
Liz Davidson
CMO, QRoutes "The only marketing book you'll ever need"
Kirsty I. "Everything you need to know about marketing in one place."
Alison Edgar "This is a brilliant and inspirational update not a new book"
Cheryl Crichton "Practical, actionable and a proven method. What more could you want from a Marketing book?"
Chris Turner "Excellent book with practical and achievable marketing advice for all SMEs"
Julie Peel
Inspired Design "Every small business owner should read this book"
Nicholas Taimitarha "Great way to integrate marketing with sales"
Sarah H. "Ideal for those who think outside the box"
Elaine Hollerhead "Readable, Relatable, Practical"
Jim Great marketing guidance for businesses.
Tim Rylatt This book and the Make Marketing Happen Club were the missing links to my marketing strategy. Highly recommended
Lisa Flamingo Enlightening, gave me clarity on the missing links
Lisa Flamingo "Bryony's theory has revolutionised my thinking after 20 years in marketing."
Alison Dowsett
Blacktrace Holdings Ltd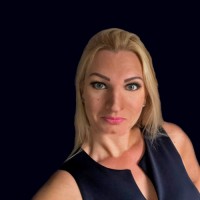 "I think it might be quite good." "Absolutely brilliant! I love this book. I've learned SO much, but at the same time, it's such a good and pleasurable read."
Hil Gibb "The best marketing book bar none. Looking at the entire customer journey from first awareness through to loyalty."
Almira Ross "The Best Marketing Book Out There. This book contains all the information you need in one place, and it does so in a way that is easy to understand and straight to the point with no jargon." Run by true marketing experts
I get pretty wound up by marketing experts who are nothing of the sort. They've never run a marketing team, never managed a marketing budget and don't have even a whiff of a marketing qualification. I've worked in marketing for 20+ years, I have a marketing diploma and MBA with distinction, I've worked with brands like Microsoft, Dell and IBM, I've run a marketing department in a large corporate, managed a marketing budget, supported sales people in the field, created an end-to-end marketing methodology, and written a best-selling book on it.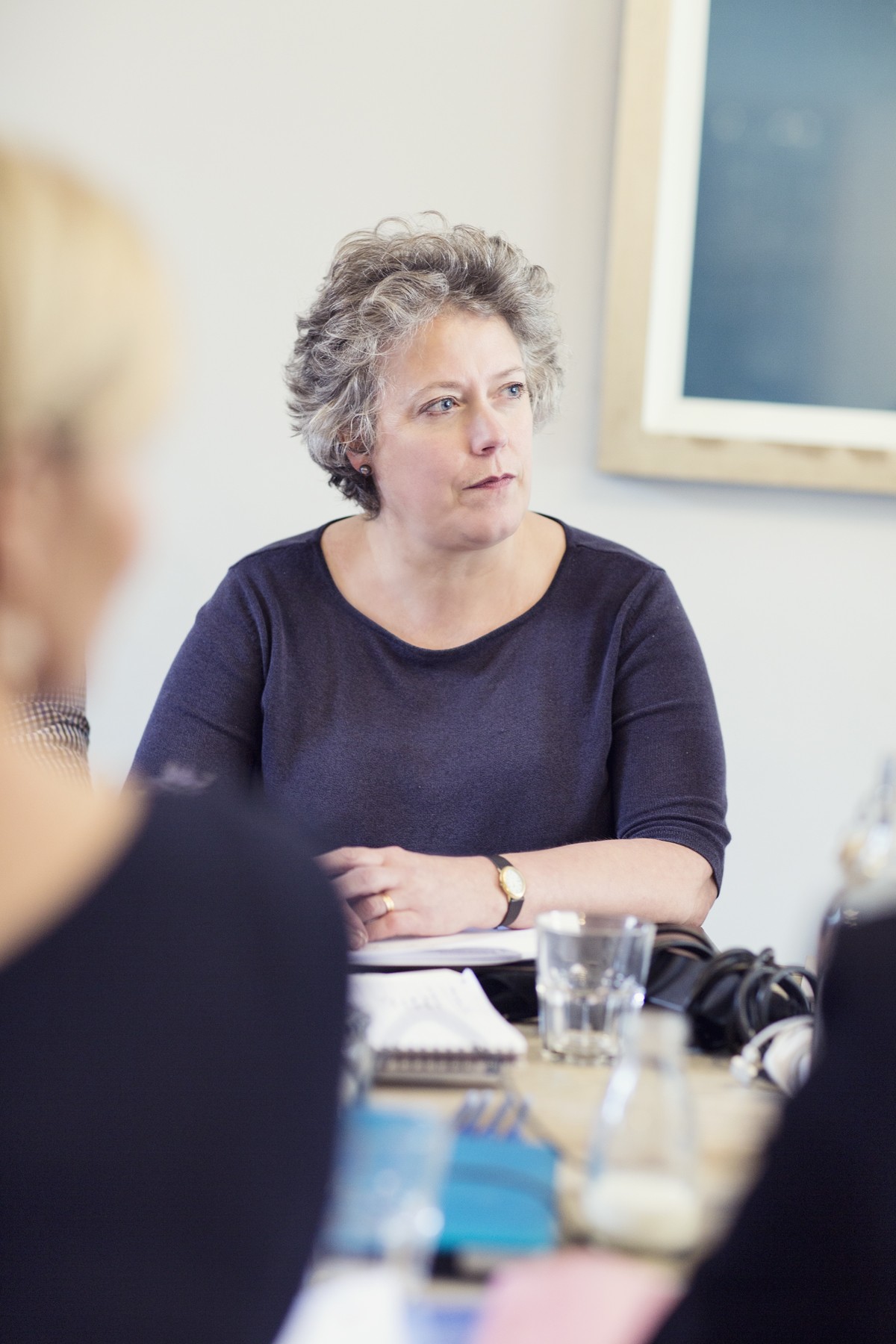 Do I tell you this to show off? Well, maybe – just a bit (hey, I worked hard for this stuff!). But, what I really hope is that you'll recognise that you're in safe hands. But, here's the thing, you don't just get me. You'll meet some of our Licensed Practitioners too, all of whom bring:
More than 10 years experience as senior marketers.
Their knowledge and examples from the range of real businesses they are working with.
Chartered Marketer status with a commitment to ongoing learning.
Full training on the Watertight Marketing methodology.
If you're not sure if you're ready, book in a call with Cheryl to talk through the club and to see if it's right for you.
Every Member Gets
A careful balance of thinking and doing tasks across a monthly rhythm.

10 Minute Tips
A library of short & sweet
practical tips.

T'Week
Touchpoint Leak™  priority planning plus guided action taking.

Add-on Courses
Additional core courses to help understand the methodology.

Member Reflections
A place to record your thoughts about progress and using the methodology.

Get it Done Days
Live guidance to get key tasked ticked off.

Content Creation Tips
A vault of challenges to help create cornerstone content.

Expert Panelists
We'll find specialists to answer any questions we can't.

Resource Vault
Checklists, templates, how-to videos, expert interviews and more.

Ask [Almost] Anything
Monthly call to ask questions and celebrate success.

Specialist Challenge
A guest expert running a guided specialist challenge.

Lively Community
Lovely people connected in a moderated Facebook Group.

Member Discounts
On core courses, intensive programmes, top-up coaching, events and merchandise.
This is how it works
A mix of self-guided learning, peer support and expert sessions.
Get started...
Join the Club and receive your Welcome pack.
Attend or watch the Welcome Briefing to get you started.
Get your Leaks Poster and complete the Diary Planning video course.
Every month...
A new 10 Minute Tip in a practical skill.
A group Roundtable to discuss a key topic and get a task ticked off.
A live Ask [Almost] Anything call with Bryony.
Activity Weeks
T'Week to plan your priorities (June)
Specialist Challenge on a voted topic (September)
Annual Planning to get ready for next year (December)
Always there...
Vault of checklists, tips, and templates.
Reflections to record your thoughts and progress.
Community for support and celebration.
This club is for you if you're fed up doing this stuff on your own
It can be lonely when you're the person coming up with the ideas, planning them out, getting them done and figuring out if it's worked. If you want guidance from the country's top marketing experts, and the warm support of a community of peers, this club is for you.
Hands up if this would feel great…
You could work with others using Watertight
Get ideas and insight from others using the Watertight methodology in their business.
A bit of structure to what you're doing
Get into a rhythm with your marketing activity that means it gains real forward momentum.
Crystal clear priorities
Work through our proven process each quarter to pinpoint the priorities that support long term profits.
A strategic sounding board for your ideas
Run your ideas by Bryony for a sense check on a live monthly call, or whenever you need to in the peer group.
Get the big stuff ticked off
Work in a group to knock off the big tasks that really move the needle, guided by a proven expert in the technique.
Consistently create compelling content
Keep the content monster fed on a healthy diet of content with real value, and tap into a group of peers to help you get it out there.
1 Member
For a solo marketer wanting support

Paid annually £1044 + VAT for 1 member. 
2 Members
Perfect for a marketing manager and assistant

Paid annually at £1920 + VAT for 2 members. 
3 Members
For a micro marketing team

Paid annually at £2700 + VAT for 3 members. 
Hear what our members think of the club
"This book and the Make Marketing Happen Club were the missing links to my marketing strategy. Highly recommended"
"[The Ask Almost Anything surgery] was an incredibly useful and valuable session – more than worth the membership fee for this alone!"
If you're not sure if you're ready, book in a call with Cheryl to talk through the club and to see if it's right for you.
Who is this the club for?
This is a club for people who do marketing as part of their job. It's a sleeves up, get it done, space for marketers. It's all going to make more sense if you've read and enjoyed the
Watertight Marketing
book, as that's what we'll be implementing. It's more likely to be valuable for a marketing manager or exec than a marketing director (though, you'll want them to have read the book too).
Unfortunately we cannot accept marketing coaches, consultants, advisors, agencies or other marketing services suppliers.
When can I start?
You can start at any time. All you need to do is Apply and then we will let you know when your application has been accepted and what you need to do to sign up and pay.
Can we join as a team?
Yes, absolutely -– the Club is great for a team who will get lots from group membership. Contact us for pricing for more than 3 members.
Can I get one to one feedback and support?
There are two ways to get one-to-one feedback.
Buy add-on coaching sessions as and when you need them, or
Work directly with a licensed practitioner.
We are also always in and out of the Facebook Group, so you'll get great specific feedback from us and your peers there too.
What if I miss a session?
Some sessions are recorded and added to your Watertight Webschool account. You need to book onto the week-long challenges as these and take part along with an expert to get you the best value, but are often also recorded.
Do I have to use everything?
We've packed a lot into your membership. We don't expect everyone to do everything each month, but the more you do, the more value you get.
How much time will I need to get value from this?
A typical minimum engagement to get value is likely to be:
Watch or read any single item from The Vault = 10 minutes
Participate in the Roundtables / Get it Done Day = 6 hours
Join the monthly Ask [Almost] Anything Session = 90 minutes
We'd also recommend joining the week-long challenge each year, which requires 6-8 hours of your time spread across the week. Spend more time if you want to.
Is this online or in person?
This is all done online, so you can join from wherever you are. Live calls are conducted using Zoom, and all resources are delivered via your personal login to Watertight Webschool from your desktop or via the app.
What if I want to cancel?
You can cancel your membership at any time via your login. Since this is an annual membership, your access will continue until the end of your membership year. No refunds or part refunds are available. Full terms will be shared on sign-up.
I'm not in the UK, can I join?
If you're okay to join in with things on London time, we're happy to have you. The Roundtables and live calls are all within office hours on UK time. If that's the middle of the night for you, it's probably not going to work.

A story in numbers
A few figures since the first edition hit the shelves in 2013...