This is the third in a series of five blogs on blogging this week. A business blog is one of the simplest ways of overcoming Leak #7 (Information Overload) of the Thirteen Touchpoint Leaks. It acts as invitation information and a stepping stone between knowing who you are and checking out what you sell.

Towards the latter stages of a considered purchase a buyer will be tipping back into a more emotional frame of mind. Where a blog may have drawn them in by helping them out with something really relevant at the top of the process, when it comes to a decision it's often whether it feels right that can often make or break a sale. If you don't bring the personalities in your business to the fore, you're almost certainly suffering from Leak #3 – No Emotional Connection. Your business blog can be a great place to give buyers and customers a sense of what you're like, as people.
So, whilst it's difficult to be prescriptive about something as unique as personality, here are some ideas I've seen work really well…
Have a range of authors
Include a variety of people from across your business as authors on your blog. Not only does this give you the internal business benefits I talked about on Monday, it also gives a better impression of the whole team. And, don't leave out those quirky individuals who sometimes have crazy ideas… they can be just the person you need to spark some real engagement.
Include a by-line
Each post should be authored by an identifiable individual. This makes it easier for that person to write as themselves and hold strong opinions. It should be clear who is writing each post. This encourages further social media interaction too, as people may drop them a question about the piece on Twitter, for example.
Include a profile photo
I particularly like blogs that include a little photo of the author, with a  link to their individual profile. If you use a photo, I'd suggest using the same one across your blog and social media platforms to build familiarity. Some of the best photos can show some of their personality too – or perhaps a caricature to inject some humour?
Let them use their own voice
There's a balance here. On one hand you want to put across a consistent tone for your business. On the other you want the individuality of your people to shine through. I would say that a business blog should use the same conventions (like e-mail, Email, email, etc.) but should be sound like you're chatting to the post's author. Get them to read it out… would they actually use those words if speaking to you in person?
Let them be a little controversial
Are there people in your business who have conflicting views on the same issue? Opening this sort of discussion up (perhaps with a co-authored piece presenting different viewpoints) shows that you're thoughtful people and open to different points of view. It also invites people into the conversation with you. It's just not true to suggest that your business always knows all of the answers.
What would you add to this list? Have you seen any businesses doing something fabulous on their blog that lets their people really shine? Please tell us about it… or point us to any great examples.
© Bryony Thomas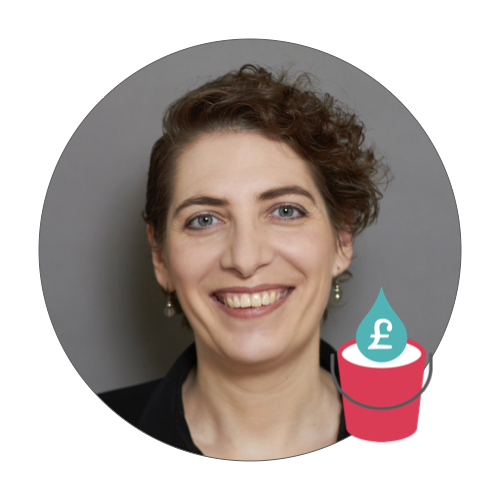 Bryony Thomas
Author & Founder, Watertight Marketing
Bryony Thomas is the creator of the multi-award winning  Watertight Marketing methodology, captured in her best-selling book of the same name. She is one of the UK's foremost marketing thinkers, featured by the likes of Forbes, The Guardian, Business Insider and many more, and in-demand speaker for business conferences, in-house sales days and high-level Board strategy days.