All this week, I'll be blogging about blogging – sharing tips, hints and musings on how to make a blog the hub of your new business operation. A business blog is one of the simplest ways of overcoming Leak #7 (Information Overload) of the Thirteen Touchpoint Leaks. It acts as invitation information and a stepping stone between knowing who you are and checking out what you sell.
A good business blog… is HELPFUL
A business that uses its blog to be genuinely helpful is onto a winner. Good posts are those that help people with something they're wrestling with, and by doing so gently give people an idea of what they'd be like to work with. They don't have to be earth shattering, just relevant and useful.
Good business blogs will do things like:
Answer typical questions a buyer might have
Provide helpful hints and tips
Give professional and timely guidance
These are the sorts of blogs packed with '10 Top Tips' and 'How to' posts.
A great business blog… is INSPIRATIONAL
A business that uses its blog to inspire and enthrall is on another level. Great posts are those that really make you think. They draw you in and get both the emotional and logical side of your brain whirring. Blogs of these sorts don't just give a sense of the business being one you'd be happy working with, they'd be one you'd love working with.
Great business blogs do things like:
Challenge your assumptions
Get you excited about trying something new
Give you a unique perspective and lead the way with new innovations
These are the sorts of blogs I can't predict, precisely because of they're not being formulaic about it.
A gratuitous business blog… is BOASTFUL
A business that uses its blog to blow its own trumpet is wasting its time. Gratuitous posts are those that stroke the ego of the author or hard sells the products of their business. They wind people up. Blogs of these kind are a generally a good indication that their customer service will be more about them than you.
Gratuitous business blogs do things like:
Tell you how great their products are
Constantly go on about past glories
Leave you with no real value when you've finished reading
These sorts of blogs are those that have posts about awards they've won, new product enhancements and other things that belong in a press release rather than on a blog.
So, for me, I'd say a good blog helps me to do something I knew I needed to do, a great blog inspires me to do something I hadn't thought of and a gratuitous blog simply wastes my time. How would you define the difference?
© Bryony Thomas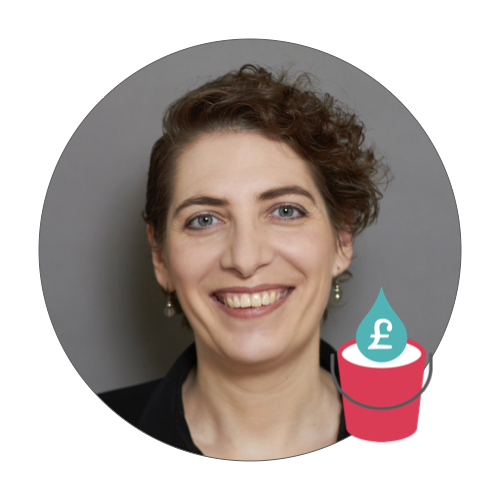 Bryony Thomas
Author & Founder, Watertight Marketing
Bryony Thomas is the creator of the multi-award winning  Watertight Marketing methodology, captured in her best-selling book of the same name. She is one of the UK's foremost marketing thinkers, featured by the likes of Forbes, The Guardian, Business Insider and many more, and in-demand speaker for business conferences, in-house sales days and high-level Board strategy days.