All this week, I'll be blogging about blogging – sharing tips, hints and musings on how to make a blog the hub of your new business operation. A business blog is one of the simplest ways of overcoming Leak #7 (Information Overload) of the Thirteen Touchpoint Leaks. It acts as invitation information and a stepping stone between knowing who you are and checking out what you sell.

Let's start by looking inwards. There are lots of good reasons to have a business blog. But, the internal benefits are perhaps the least well explored. So, here are the six key things I've observed as real internal benefits when a business starts blogging:
1. You'll be clearer about what you do
A decent blog post is usually about 500 words, and typically explores one key idea. Making yourself keep to this succinct format forces you to clarify your thinking. Headlines from blogs become openers on sales calls. Questions posed in a blog become a great ice-breaker at networking events. Because you've had to clarify your thinking on (virtual) paper you will have organised them in your mind.
2. You'll stay more up to date with your industry
Some of the best blog posts are those that pick up on a topical theme or issue. By committing to regular blogging you'll find yourself more plugged in to what's going on in your industry. One of the first things a business new to blogging tends to do is set up RSS feeds of all the key online sources in their industry. This means you're always up to date with the latest news and views.
3. You'll invest in the skills and knowledge of your team
Effective business blogs are frequently updated – at least once per week. To keep this up, most small businesses need to spread the load. This often means asking people to step out of their comfort zone to put their thoughts and words on a page. So, in addition to keeping up to date with what's going on, they're honing their written communication skills. You'll see the benefit flow through into their emails, proposals and client communications.
4. You'll improve team morale
A knock-on benefit of getting the whole team involved in blogging is that you bring them together. A blog posted by one member of the team is then shared by everyone else on LinkedIn, for example. This puts people in touch with one another, and highlights their strengths as much internally as externally.
5. You'll give your rising stars somewhere to shine
Many businesses kick off their blogging by involving the senior team. This is a great place to start. But, if you're confident about your business being a great place to work, you should feel comfortable giving some of your rising stars the limelight. A smart graduate can use blogging as an excellent outlet for their fresh perspective and intellectual meanderings. And, we all know that your first graduate role often involves quite a lot of tea-making and admin… blogging can be a powerful way to keep them interested and engaged.
6. You'll give your marketing a rhythm to keep to
Many small businesses struggle to maintain momentum in their marketing. A big piece of business comes in and it's all hands to the deck to deliver… leaving marketing unattended. An unattended blog looks awful! This means that it's often the one thing that gets done (come what may). Having this immovable item in your marketing calendar becomes an cornerstone to keeping the marketing engine running.
© Bryony Thomas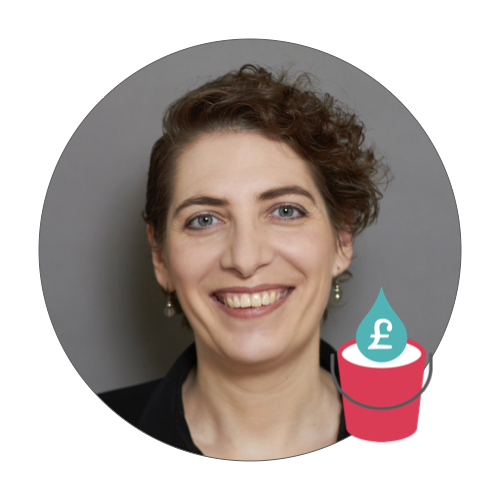 Bryony Thomas
Author & Founder, Watertight Marketing
Bryony Thomas is the creator of the multi-award winning  Watertight Marketing methodology, captured in her best-selling book of the same name. She is one of the UK's foremost marketing thinkers, featured by the likes of Forbes, The Guardian, Business Insider and many more, and in-demand speaker for business conferences, in-house sales days and high-level Board strategy days.