This is the fourth in a series of five blogs on blogging this week. A business blog is one of the simplest ways of overcoming Leak #7 (Information Overload) of the Thirteen Touchpoint Leaks. It acts as invitation information and a stepping stone between knowing who you are and checking out what you sell.
In the middle part of a sales journey your prospective new customer will be evaluating whether you're up to the job. Your blog has an important part of play in stemming Leak #6 – No Proof. By giving a little of your expertise for free with genuinely useful and relevant blog posts, your sales team has a ready-made 'next step' from any sales conversation. Over time, your blog should become and extensive and powerful back catalogue that proves that you really know your stuff.
So, whilst your blog will often be used to keep those marketing Taps running by giving you something to Tweet about or add to marketing emails, etc. it is arguably more valuable when used later in the process in a more targetted way. Here are three key ways your team could be using your business blog to boost sales.
1. In sales follow-up
There should be a blog post for practically every sales follow-up. Your sales team might be wise to print out and stick a list of the key post titles relevant to their product set or market above their desk. Imagine… you've just received an inbound enquiry for prices. You take some details and drop them an email thanking them for their interest, booking in a follow-up call or meeting to run through their requirements in more depth, and in the email you add a link to a post relevant to the conversation you've just had. It keeps them engaged whilst you're putting your proposal together and subtly cements your credentials ahead of seeing prices. Your blog also facilitates also great nurturing on a lead that's gone quiet, in a 'saw this, thought of you…' approach. The follow-up can also be nicely done in social media if you've connected with them during the process.
2. To maximise 'lucky timing'
Imagine that you've poured your energy into a massive proposal and it's gone to the client. They've told you they'll get back to you in a week or so. What can you do in the meantime? A bit of guerrilla posting and reposting can be enormously valuable. Let's say that your back catalogue includes an excellent post from one of your top experts on a topic that's relevant to that big proposal… get everyone in the business to update their LinkedIn statuses, Twitter feeds, etc. with that post in that week and you increase the chances of the people reading our proposal 'happening' across it at just the right time. You can even do targetted LinkedIn ads that link to your very best pieces that show up when people from that company log in. Don't leave what your prospects happen across in social media from your company in critical timeframes to chance. Be smart about it.
3. In sales proposals
If you, or your marketing team, have spent time (and money) crafting a blog post into a concise and compelling read – why not use that copy within your sales proposals. As you build up a back catalogue of posts covering how-tos, best practice, common questions and objections, you will effectively build up a library of brilliant copy to use and re-use. Depending on the nature of your business, this can either be used as the starting point for a proposal, an answer to a tender question or included in the appendix as supporting material. Just because the copy was written for your blog does not mean that that's the only place it could and should be used.
Do you have any examples of great ways to use blogs within the sales process?
© Bryony Thomas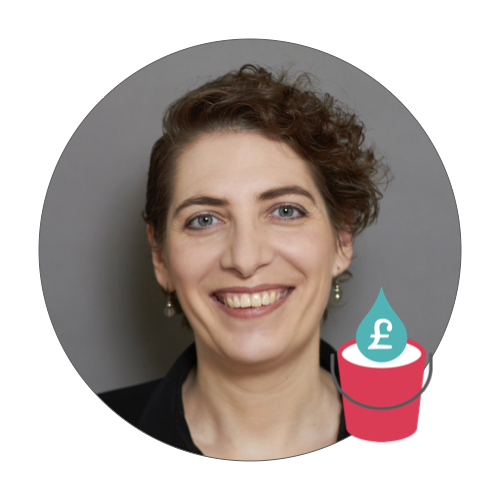 Bryony Thomas
Author & Founder, Watertight Marketing
Bryony Thomas is the creator of the multi-award winning  Watertight Marketing methodology, captured in her best-selling book of the same name. She is one of the UK's foremost marketing thinkers, featured by the likes of Forbes, The Guardian, Business Insider and many more, and in-demand speaker for business conferences, in-house sales days and high-level Board strategy days.