For many businesses marketing is something that's done when the sales pipeline looks a little dry. Then, it's heads down to deliver the paying work that comes your way. This is truer still in smaller businesses, or where the people your buyers want to talk to during the sale are the people they'll deal with as a customer. Diverting the time of your experts to prospecting can be a real headache and is hard to sustain.
A pattern of peaks and troughs will often emerge. The impact of this is a bit like yo-yo dieting. Your marketing efforts, and resulting sales, go up and down as you manage to get to it. This is both exhausting and wasteful. Marketing is much more effective if you're able to commit to a little and often – but, consistently. Like a fitness regime and healthy eating… that big bag January push just won't be enough to keep you in shape for the whole year.
In my book, Watertight Marketing, I identify and remedy the Thirteen Touchpoint Leaks across a new business process. Many of which exist because on the underlying foundational issues, I call these the Four Foundation Leaks:
The wrong kind of work
The most damaging effect I've seen with this roller coaster approach to marketing is that businesses often end up accepting work that's not ideal. Because they've let the Taps run dry they feel forced to accept paying work of any kind, even if it's not the most profitable or enjoyable. There's a double dip in this one. Taking work that's not quite the right fit, which then takes your full focus for a period of time, means that you're less able to tell people about the work you really want to be doing. Which, in turn, means you end up in a downward spiral of becoming known for stuff you don't really want to do – moving further away from what you do want to do. Most often this is about clarity of purpose and the willpower of the business owner.
Unused marketing muscles
Marketing skills, like any others, are at their sharpest when regularly exercised. If your business is only picking them up sporadically, like when the pipeline looks dry, you're necessarily lacking some muscle tone. Even if you're working with third party experts, there's the time to find them and brief them that just makes the on/off approach less effective. What's more, with digital marketing techniques in particular, the pace of change is rapid – dipping in and out will often mean constantly playing catch up.
No familiarity to work from
If you've gone quiet for a while, it's likely that people will be less familiar with you. Let's imagine that you met someone at a networking event, but only get around to calling them weeks later – you'll forgive them for not immediately recalling you or your company. What's typical for a company in this rhythm is to rely on cold sales techniques to re-fill the pipeline. The paying work goes quiet, so energy is diverted to calling through the database to drum up some business. And, because you've gone quiet for a while, much of the call is taken up explaining who you are and what you do. How much better it would be to pick up the phone to someone who says "From XYZ Ltd? Oh, yes I read a case study of yours in Tractors Weekly just yesterday. Looks like you're doing some great stuff", rather than "Sorry, who are you again?"
Expensive exhaustion
This yo-yo cycle can be exhausting. Being up one minute and down the next is a rough ride on your emotions, and that of your team. And, if you've also taken on a few of those not-so-perfect projects, then it's likely that your staff aren't best pleased. If you employ someone on the basis that they'll be doing X, which they love, but they end up doing Y, which they don't, you have a recipe for high employee turnover. And, we all know how disruptive and expensive finding new employees can be. What's more, that person is then out there telling the world that your business isn't quite what it says it is. They then potentially become that critical third party who puts a potential buyer off. If exhaustion is an issue, you're going to need to find something that really inspires you to dig deep on those energy reserves to make the step up you want for your business.
Solid foundations are essential if you're going to break the mould and be the company that really does meet and exceed its ambitious growth targets.
© Bryony Thomas | Illustration by Lizzie Everard. Cartoon by Simon Ellinas. This is an adapted excerpt from Watertight Marketing (Panoma Press £14.99).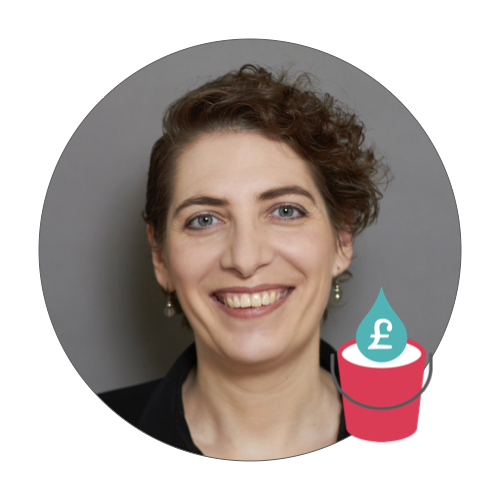 Bryony Thomas
Author & Founder, Watertight Marketing
Bryony Thomas is the creator of the multi-award winning  Watertight Marketing methodology, captured in her best-selling book of the same name. She is one of the UK's foremost marketing thinkers, featured by the likes of Forbes, The Guardian, Business Insider and many more, and in-demand speaker for business conferences, in-house sales days and high-level Board strategy days.