Social media marketing can seem like a bit of a minefield. It can also seem like there's a dizzying amount to learn before you can even get started. But, it really breaks down into four activities and one core skill – which are common across almost all the platforms in some way or another. Master these, and broadly speaking, you've mastered social media marketing for your small business.
Social Media Marketing – Task One: Connect
There is no point saying anything if there's no one to hear you. Step one is to build up some connections. All the platforms let you connect with other people. On Facebook it's Friends and Page Likes. On LinkedIn it's Connections, Group Membership and company page Followers. On Twitter, it's Followers and Followees. On YouTube it's Subscribers. And, so on.
Every platform will give you a facility to connect with other people. Many also allow you to organise those connections (publicly or privately) into groups or lists according to the type and depth of your relationship with them.
So, your first social media task is to work out who you want to connect with and start to reach out. As a practical to-do, this could be as simple as following up meetings with a LinkedIn invitation instead of a 'lovely to meet you' email. As you get more sophisticated, you may want to start organising your connections in some way that helps you to assess the relative depth of that relationship.
There are some great tips on this from Heather Townsend, author of the FT Guide to Joined Up Networking, in her post 'When does a contact become a connection?'.
Social Media Marketing – Task Two: Converse
Your second task is to talk to people. Now, I know there are people who use social media in a more of an observer capacity. But, if you're going to make powerful use of the networking potential, you'll need to be more active.
So, imagine you went to a networking event and there was a delegate list of 100 people. Would you consider all 100 to be connections of yours after the event? I doubt it. But, the 5 or 6 people who were at your table for lunch, that you chatted to and exchanged cards with – well yes, they are certainly on their way to being a connection.
The difference? A two-way exchange. A conversation.
The same is true in social media. To genuinely connect you need to have a chat with people. Mentioning someone or passing on their materials isn't a two-way chat. A social media conversation would be something like:
Someone Tweets a post, you read it and reply asking a follow-up question, they answer your question by reply, and the conversation flows from there.
Someone posts a question in a Linkedin group, you answer it, they follow-up saying thank you.
You join a structured social media chat like #watercoolermoment on Twitter, or a forum discussion.
Social Media Marketing – Task Three: Share
So, you've connected, you've started chatting – what next?
Well, it's sharing. Social media is fast replacing search as the way that people find their online resources. I use my social connections as a bit of a filter on the world. They find, read and share great stuff – which means they've saved me time in finding it myself. It's one of the main reasons I follow certain people. And, you need to be that trusted resource for your connections.
Sharing genuinely useful and interesting material shows the breadth of your knowledge, and assuming that a good proportion of what you share is other people's material, it shows that you are well connected and generous in the credit you give others.
A share in social media is something passed on without immediate expectation of anything in return. You just think people will find it useful. And, it is really important that you do it in this spirit. It's what I call Commercial Karma, and in my experience goodwill always pays back by the bucket load (pun intended!).
So, in social media sharing looks something like this:
Posting useful hints and tips that people can access without any login or payment.
Posting links to articles you enjoyed or found useful.
Posting details of other people's events or promotions.
Posting details of other people's vacancies, etc.
Social Media Marketing – Task Four: Broadcast
Last, and most definitely least, is broadcasting. And, this is talking about yourself.
Now, I've put posting your own hints and tips as a share – but don't over do it. Someone who talks about themselves all the time is really very dull.
But, what you really must keep to a minimum is banging on about your products, your services, your awards, or anything where people need to log-in or pay you to access. As a rule of thumb I'd keep this sort of stuff to below 20% of your overall activity. If you're having conversations and sharing good stuff, sales conversations will happen and you won't need to force them.
And, of course, you must always listen…
Of course, all of this is predicated on being a good listener. To decide whether you want to follow someone, you need to 'listen' (i.e. read back through some of their stuff), to what they have to say. To have a valuable conversation, you need to listen. To know what people would be interested in seeing you share, you need to listen. And, for your broadcast messages to be something people respond to, you have to first listen to what they want.
Whatever the platform, whatever you're marketing, mastering these key tasks – within the context of being a good listener – will always put you on the front foot in terms of mastering social media marketing for your small business.
© Bryony Thomas – The Watertight Marketer.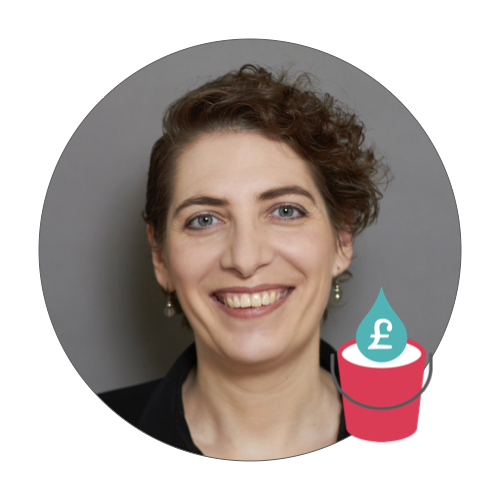 Bryony Thomas
Author & Founder, Watertight Marketing
Bryony Thomas is the creator of the multi-award winning  Watertight Marketing methodology, captured in her best-selling book of the same name. She is one of the UK's foremost marketing thinkers, featured by the likes of Forbes, The Guardian, Business Insider and many more, and in-demand speaker for business conferences, in-house sales days and high-level Board strategy days.