Watertight Marketing network expands beyond the South West
16.02.15, Bristol – Watertight Marketing, the end-to-end marketing methodology for growing businesses created by Bristol-based marketing expert, Bryony Thomas, has expanded its network to include consultants in Aberdeen and Hampshire.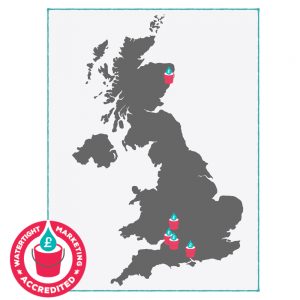 Early last year Watertight Marketing announced the formation of its Certified Practitioner network, in which proven marketing consultants are trained and licensed to deliver the award-winning methodology captured in the best-selling book of the same name.
The network was established to address the problem that many entrepreneurs encounter when looking for marketing advice to grow their business. In a completely unregulated industry, it's hard to know if a marketing consultant is a reputable expert, and there's no redress if it turns out that they're not.
A quick search for 'marketing consultants' on LinkedIn will show more than 18,000 operating under that title. Now, through the network, business owners can be assured that the marketing consultant they work with is the real deal.
Founding members included three Bristol-based consultants, Rachael Wheatley, Ben Wheeler and Cheryl Crichton. They were later joined by Gloucester-based, Joshua Morse. Today, the network announces that they are welcoming Julie Mitchell-Mehta from Aberdeen, Kara Stanford from Hampshire, and another local consultant – Ros Conkie from Portishead.
Certified Practitioners have to reach and maintain tough standards. All have been scrutinised, referenced and put through an intensive training programme to master the unique methodology captured in the Chartered Institute of Marketing recognised book.
The methodology unpicks the problem with the oft-used analogy of the sales process being a funnel: where the focus is on continually filling the top. Author, Bryony Thomas, turns this on its head, advising businesses to focus instead on the bucket, i.e. all those things that keep customers as customers, before spending any money on expensive marketing taps. Member consultants are the only people licensed and mentored by the author.
For even more reassurance, member consultants have to provide proof of relevant insurances, continual professional development, and client satisfaction is regularly monitored and under-written by the Watertight Marketing Guarantee.
Member consultant, Joshua Morse, commented: "I benefit enormously from working with Bryony as a Watertight Marketing Certified Practitioner. Her insightful mentoring and working with the other brilliant consultants in the network is only the beginning. I've also benefited from stimulating and handsomely rewarded client assignments within the first six months of working together."
Bryony Thomas, author and creator of Watertight Marketing, added: "I just want entrepreneurs to feel confident about choosing a marketing consultant for their business. So many told me that it is a frustrating and disappointing experience, that I knew something had to be done."
With discussions underway with consultants in Exeter, Surrey and Yorkshire, Watertight Marketing is one Bristol-based business that is set to grow in 2015.
For more information on the network: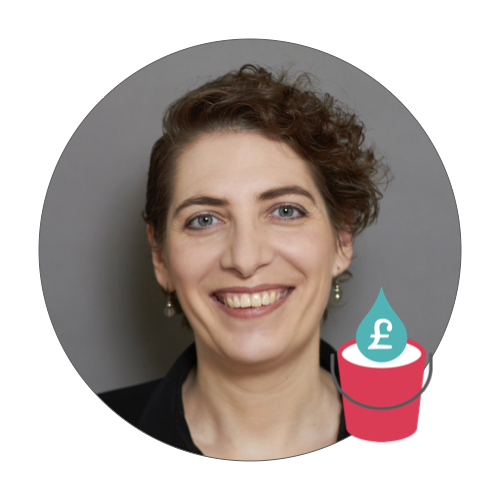 Bryony Thomas
Author & Founder, Watertight Marketing
Bryony Thomas is the creator of the multi-award winning  Watertight Marketing methodology, captured in her best-selling book of the same name. She is one of the UK's foremost marketing thinkers, featured by the likes of Forbes, The Guardian, Business Insider and many more, and in-demand speaker for business conferences, in-house sales days and high-level Board strategy days.