Welcoming your new customers on board is a critical factor in the overall success of your marketing, and indeed of your business sustainability. Customer retention is often as important a marketing task as customer acquisition.
As the old saying goes 'there's many a slip twixt cup and mouth' – and moving your prospective customers across the line from signing on the dotted line to really feeling like a customer of yours is a crucial hurdle to master. In the Thirteen Touchpoint Leaks, this is Leak 2 – Poor On-Boarding.

Someone may appear on your systems as a customer before they consider themselves truly to be one. In the early stages, they are often still checking you out. And, there's definitely a difference between a customer, and a profitable customer. A customer has paid you some money. A profitable customer has paid you enough money to cover how much you spent on acquiring and fulfilling their business. And, naturally, it's more of the latter you want.
This often means that your marketing needs to work as hard, if not harder, to help you to keep hold of the business you win, i.e. customer retention, as it does on finding new ones. There are a few simple things you can do to increase your retention rates. Here are my top three for you…
1. Have a clear and welcoming on-boarding process
Have a think about all those things that your new customer will need to get started using your products and services, and pull it all together into some sort of welcome pack. Things to include might be:
Contact details and profiles for people they're working with – photos can be a nice touch too.
Numbers, passwords, log-in details they may need.
Set-up guides, user manuals, tips and tricks for using or getting the most from your stuff.
How to get in touch if there's a question or a problem.
Money matters – an accounts contact, confirmation of their payment dates, invoicing schedule, etc.
A checklist of information you may need from them.
A thank you… even a simple signed card can be a nice touch.
See: Watertight Marketing, Chapter 2 and Chapter 6. Workbook 2, exercise 31.
So often, what people get is just a cold invoice from an accounts system. You can do so much better than this. Once you've collated the things above, map out a series of emails, letters, calls, to get this information to them over the period of time that people take to bed-in with your services.
2. Have check-in points
Think about the points at which people are using your products or building a relationship with your business. When might be a good time to check in and see how they're getting on? Have a few really simple questions to run through at critical times, like project milestones, before their first bill arrives, when a discount is coming to an end, etc. You could do this with a triggered email survey, a five minute phone call, or a chat over a coffee.
Building satisfaction tracking, and pre-planned responses to possible feedback forms part of  the fix to Leak 1 – Forgotten Customers. A project to anticipate and create great materials for these scenarios is an essential marketing project.
However you do it, just asking how things are going will give people a warm glow, and of course highlight if there are any problems for you to address.
See: Watertight Marketing, Chapter 2 and Chapter 6. Workbook 2, exercise 27.
3. Be helpful
Being helpful, not salesy, is probably the best sales advice I can give anyone.
That goes for existing customers as much as potential new ones. If you have an email newsletter, make sure they know about it and can sign-up. If your blog has useful hints and tips, or you're running online tutorials, etc. make sure that your existing customers are invited. It might be that you set aside a certain number of free tickets to paid events for them, or even offer to drop in to re-run an event as a lunchtime session for their team. At the very least, drop them a personal note if you've penned a blog about something they've asked.
It's worth remembering that without your existing customers you could not afford to create any of this stuff. They paid for it. They should see it first, and have a version of the materials that is exclusively for them.
Keeping the business you've put time and money into generating is probably the most important thing you can do. It makes the most of what you've spent, it increases your chances of selling more to those people and it builds your reputation through having genuinely happy customers on the books.
© Bryony Thomas – The Watertight Marketer
Video: What is 'Leak 1: Forgotten Customers'?
10 minute snippet taken from Bryony's keynote at EADIM 2014 with Drayton Bird.
—————————–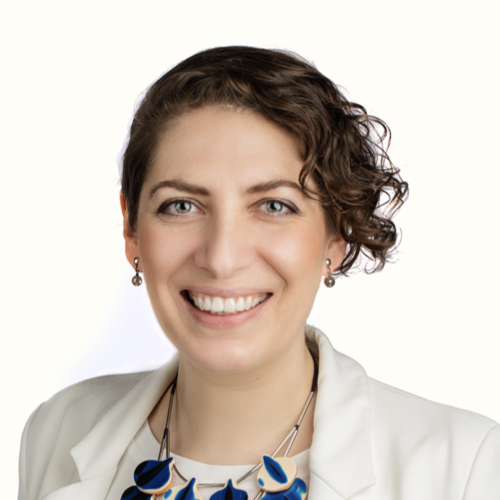 Bryony Thomas
Author & Founder, Watertight Marketing
Bryony Thomas is the multi-award winning creator of the Watertight Marketing methodology, captured in the best-selling book of the same name. Bryony is a popular professional speaker for entrepreneurial audiences. Bryony's impressive career includes heading up the Microsoft account in the UK aged 26, and securing the role of divisional director of marketing for FTSE 100, Experian, aged 28.