The UK's only directory of quality-assured marketing consultants hits double figures.
Bristol, 01.09.2015 – The Watertight Marketing Certified Practitioner network has added two more consultants, bringing the total number of independent marketing consultants listed on the directory to eleven.
The addition of Laura Pegg in Yorkshire, and Jane Cuthbertson near Edinburgh, further extends the reach of the network across the UK, and brings to six the number of consultants to join in as many months.
The network is run by Bryony Thomas, the multi award-winning author of 'Watertight Marketing', who was named in the Top 20 of UK Marketing Influencers in a list compiled by Klout and Brand Republic last month.
Bryony Thomas commented: "I set up this network to address the problem that many entrepreneurs encounter when looking for marketing advice to grow their business. In a completely unregulated industry, it's hard to know if a marketing consultant is a reputable expert, and there's no redress if it turns out that they're not."
Consultants listed on the directory are independent consultants that have reached the strict criteria of eligibility. This includes full and current membership of the Chartered Institute of Marketing, at least 10 years hands-on experience, and references taken from genuine growth business clients. Their work is constantly monitored for client satisfaction, and underpinned by the Watertight Marketing Guarantee, meaning that businesses can use them with complete confidence.
Network consultants are also the only people trained and licensed to use the powerful end-to-end marketing methodology captured in Bryony's best-selling book – Watertight Marketing (Panoma Press, £14.99).
Ambitious growing businesses can now find a Watertight Marketing Certified Practitioner in the South West of England, the South East, the North of England; and across central and East of Scotland.
Visit the Marketing Consultant Directory
(Photo Credit: Amanda Thomas)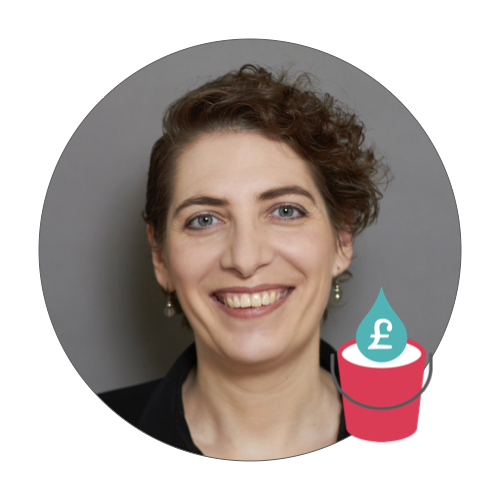 Bryony Thomas
Author & Founder, Watertight Marketing
Bryony Thomas is the creator of the multi-award winning  Watertight Marketing methodology, captured in her best-selling book of the same name. She is one of the UK's foremost marketing thinkers, featured by the likes of Forbes, The Guardian, Business Insider and many more, and in-demand speaker for business conferences, in-house sales days and high-level Board strategy days.