22 March 2017 – Marketing expert and professional speaker, Bryony Thomas, was jointly presented with The Academy for Chief Executives 'Rising Star Speaker Award' at their annual dinner on Monday night.
The award was presented to Ms Thomas for her 'Tweak Your Leaks to Double Your Profits' workshop, which draws on unique frameworks from her best-selling book, Watertight Marketing. In this half-day session, Bryony skilfully guides every CEO in the room through a detailed diagnostic of their marketing operation to identify precisely where to focus attention to deliver sustainable returns.
Bryony Thomas commented: "Previous winners of this award are truly masters of their craft, it is such an honour to be following in their footsteps. Working with the Academy has been such an enriching and exciting experience for me as a speaker. There's nothing better for honing your act than a monthly panel of constructive critique. This award is such wonderful recognition."
Ian Price, CEO of the Academy for Chief Executives added: "No speaker has ever made the level of impact as quickly as Bryony Thomas. The sessions she has run for our members have radically shifted their thinking about marketing. This award is specifically for speakers in their first year with us. Bryony was the obvious choice. Her session scores have not only been consistently impressive amongst new speakers, but she ranks in our Cloud Nine group for top-rated speakers across the whole organisation."
The Academy for Chief Executives is the UK's leading peer-to-peer organisation for CEOs and business leaders, and works with over 100 top speakers from around the globe who are leaders in their field of knowledge. The Speaker Awards recognise the enormous role that the professional speakers play in unlocking the potential of the organisation's members.
Bryony Thomas runs her business, Watertight Marketing, in Bristol and has been speaking professionally since 2013.
More about Bryony as a speaker →
Credit: Amanda Thomas Photography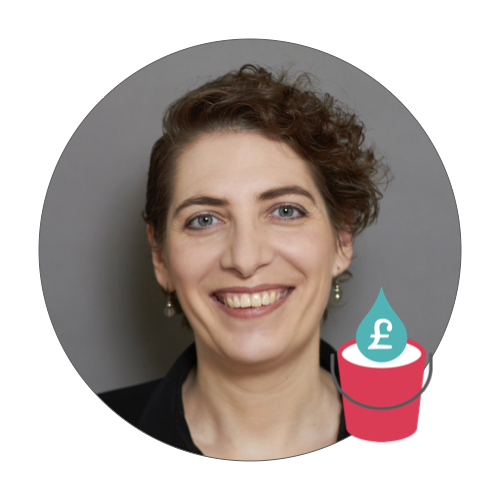 Bryony Thomas
Author & Founder, Watertight Marketing
Bryony Thomas is the creator of the multi-award winning  Watertight Marketing methodology, captured in her best-selling book of the same name. She is one of the UK's foremost marketing thinkers, featured by the likes of Forbes, The Guardian, Business Insider and many more, and in-demand speaker for business conferences, in-house sales days and high-level Board strategy days.