Reading Time: 3 Minutes
Typically, the businesses we work with are in the £2-20m turnover bracket. But, the Watertight approach was borne out of my previous life working with much larger brands, like Microsoft, Lloyds TSB, and Experian. It doesn't matter how big or small your business is… mapping and focusing on your points of interaction is your key to sustainable growth built on loyal customer relationships. In this post, Certified Practitioner, Stephen Bateman, walks us through the way that some of the biggest brands out there do exactly this. ~ Bryony Thomas, Author | Watertight Marketing
Quality customer interactions are the foundations of successful brands
The quality of these customer interactions are the foundations of a solid business, from making the customer aware of your brands existence and relevance, through garnering their interest in your brand, to the way they consider your brand vis-a-vis your competition, the trust they feel for your brand and their readiness to purchase from you.
Building strong customer relationships is complex, and it requires an understanding of just how much more empowered customers are in their buying role today, and how much harder we need to work at bringing them through their buying decision to an ethical purchase, in a man-eat-dog-world.
Marketing Transformation
The key advantage mid-sized businesses have over their larger corporate counterparts is their nimbleness and their ability to more rapidly transform their marketing. This runs contrary to the struggles and challenges expressed by the executives of large FMCG brands like PepsiCo and Mars Wrigley, whose heavy legacies are slowing them down.
In the Marketing Dive article How PepsiCo and Mars Wrigley are rethinking insights in the age of Uber giving an honest voice to these daily struggles, their narrative reads like a Watertight Marketing Touchpoint Leak Assessment, demonstrating the robustness of the process.
One executive, Tim Warner, PepsiCo's VP of insights and analytics in Europe, points out that consumers "…are looking for brands that are super authentic, consistent from inside out, and have a meaningful, profound role in their lives — otherwise there's another brand out there."
That truthful observation into the crucial need for "Emotional Impact, and a carefully crafted value proposition could not be louder. In our Watertight Marketing framework, this deficiency is in the very top of the Taps in Leak #13.
The article argues that customers are now in control, and they are seeking more meaning from the brands they will buy from, and these large legacy brands are struggling with providing an adequate response to this consumer change: "Our ability to react quickly is not great, and that's not going away. How do we work differently to meet expectations?"
Despite the article's focus on legacy FMCG brands, it acts for me as a strong reminder of the power of our Watertight Marketing Transformation Programme to systematically provide a structure and the support to our clients as we help them shift their marketing thinking, language, their way of being helpful, relevant, friendly and consistent throughout their interactions with customers, in order to stand head and shoulders above the competition in a vastly changed business-to-business or business-to-consumer marketing environment.
See: What is a Watertight Marketing Transformation Programme?
The article states that "Technology has changed people's expectations of what they can and should get from brands … It's not the what, it's the where and how." This is a direct reference to Touchpoint Leaks #8 and #9, again in the top of the marketing funnels! This points to priority remedial work that needs to be undertaken with urgency on these two critical sections of their marketing plumbing.
Furthermore the article says "People under 24 are more likely to trust a rating, review or a peer than a brand or advertising?" To this I'd say age is NOT the key factor, but the inability to demonstrate genuine, unbiased, third-party proof IS critical in the evaluation stage of the customer's journey, which points directly to remedial work on Touchpoint Leak #6 – No Proof!
Supporting the customer buying decision
During our process of methodically evaluating and helping our mid-sized clients fix the priority leaks in their customer journey, we are able to quickly and effectively help our clients respond to the customer needs we garner through our persona building workshops, which allow them to create the content and other marketing assets, formats and processes they require throughout their funnels to support their B2B buyers as they move through their buying decisions.
Unlike the bigger brands, their greater nimbleness means that they are more easily disencumbered of their outmoded ways of thinking and behaving in their marketing. 
Opportunities for interacting directly with your customer
Throughout my earlier career as an MD I worked in-house at Pearson, Dorling Kindersley and Hachette, leading editorial, sales, marketing and business development teams, and spearheading world-class media projects. It was an exciting and challenging career, but for me there has never been a more fun time to work in marketing than now, because there are so many opportunities today for change and for interacting directly with the customer, that did not exist previously.
The opportunity for putting the customer at the centre of our businesses and building the mechanisms to interact with them directly, regularly, meaningfully and systematically has never been greater, and I am reminded, when reading articles about marketing legacy issues like the one mentioned, that our clients need a proven process like our Watertight Marketing Transformation Programme to ensure that their path to marketing transformation kicks off, engages, embeds and finally sustains across their entire team with success. 
See: Talk to us about whether Watertight Marketing is right for you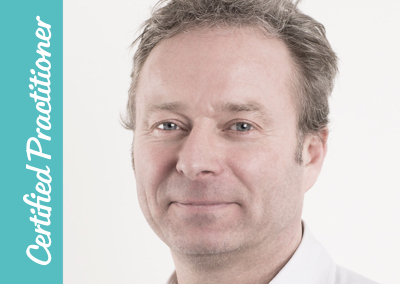 Stephen Bateman
Watertight Marketing Certified Practitioner
Stephen specialises in helping mid-sized B2B brands improve their customers interactions, in every place and however these occur along their buyer's purchasing journey. The work Stephen does in this field of marketing helps his clients improve the quality of their customer interactions wherever, and however these interactions take place, be on their websites, in their emails, on their social outposts, in person, on the phone, and so on…