Reading Time: 5 Minutes
My daughter and I have been singing the Strictly Come Dancing theme tune to each other with excitement all week. We've watched it together since she was born and we're looking forward to this year's launch show tonight. Chatting about the judges, she said "It's only Craig that really judges it properly, the others are just being kind." It got me thinking about which voices to tune into in your business, the critics or the champions? ~ Bryony Thomas, Author | Watertight Marketing
We start all client engagements by undertaking a Flow Foundations Cohort Analysis. In this we ask everybody in the organisation to rate the business against 40 factors from 0 to 10, where 0 = we don't have this, to 10 = we're totally on top of this. This will always surface a range of opinion.
We use this to assess perception as to how well people think their business performs against the four Flow Foundations (see Chapter 2 and 11 of Watertight Marketing Second Edition).
Six common factors for a wide range of perception
This range can exist for a number of reasons, all of which we're able to explore:
Those in leadership roles are often markedly different from the rest of the business.
There might be variability in different parts of the business.
Different disciplines might see things differently.
People who've been with the business a longer or shorter time may have different perspectives.
They may not know, and in the absence of knowledge some will assume you have nothing, some will assume you have it covered.
And, lastly… some people's bars are set differently.
All of these are things we explore, and will need a different approach in order to engender productive collaboration across the business. The last of these is where my Strictly Come Dancing analogy comes into play. You will always find people in the business that are more naturally critical with almost impossibly high standards (the Craig Revel Horwood equivalents), and those that will always see things in their best light and find something to praise (the Anton du Beke equivalents).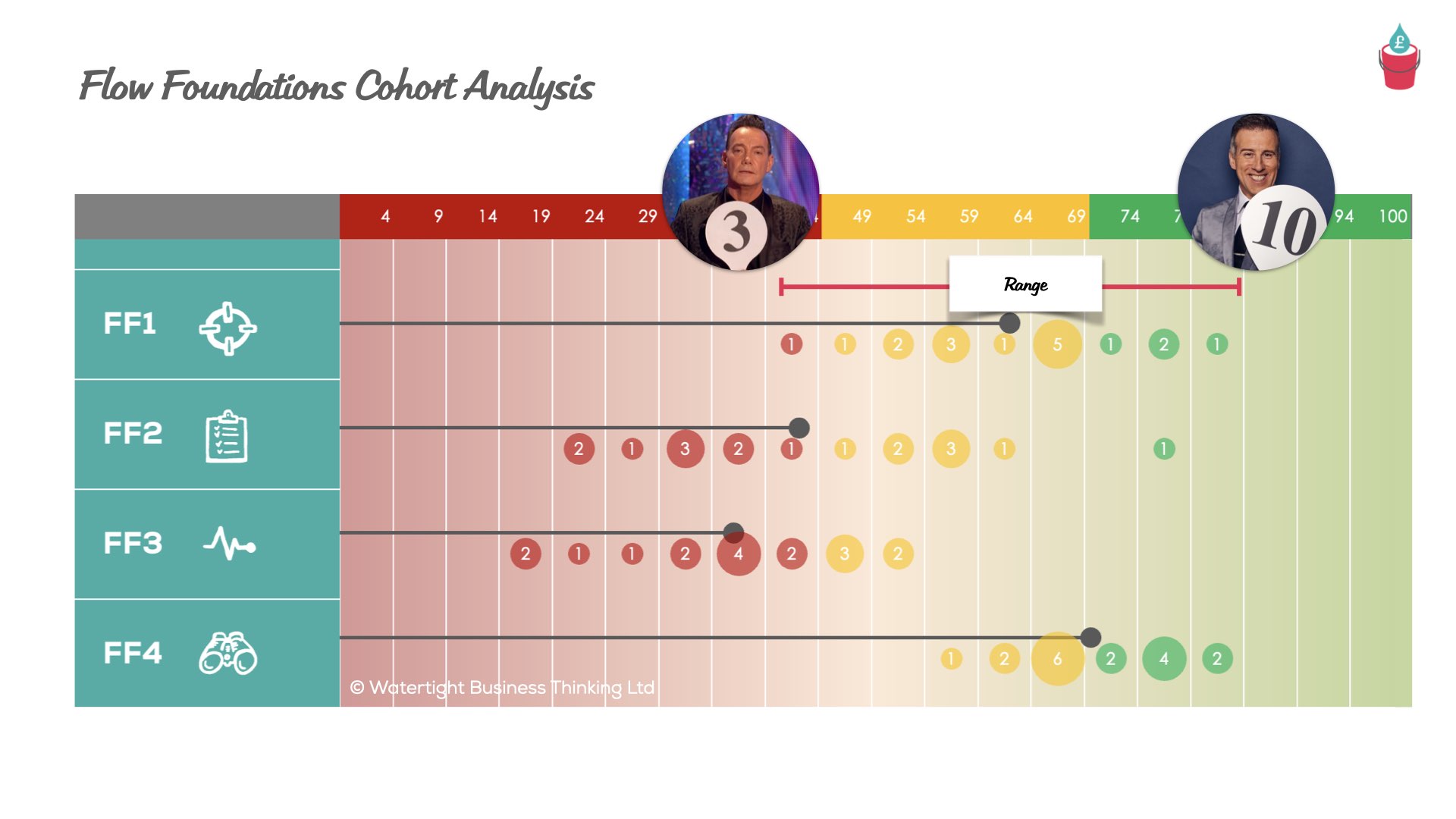 The important role of the critic
As my daughter says, a 10 from Craig really is something special. He judges the dancers by the same standard as he would a professional ballroom competition, making no allowance for the fact that they may only have been dancing a couple of weeks. There will be people like this in your business. Especially in a scale up where you've started to recruit some heavy hitters. They'll often have come from larger businesses with a slick operation and plenty of budget; they have their bars set differently.
Assuming the critic is able to provide feedback that is genuinely constructive critique, and advice on how to improve, they can be the spur to excellence. Just being a whinge bag is quite different. Craig is not an armchair critic, he really knows his stuff. If he tells you to hold your frame differently in the Waltz, you should listen. But, he's probably not the person to go to when you've been rehearsing for 12 hours straight, still can't get the steps right and want to collapse in tears.
The important role of the champion
Anton is definitely the one you would go to when in need of warm encouragement. He will help you to see how far you've come, and feel good about what you did get right. This will give you the energy to come back tomorrow and try again. However, if you were trying to win a world championship competition, his "didn't you do well" comment would hardly give you the edge.
The champion will be a key ally for momentum. We're known for getting people to aim for Functional, and Not Too Embarrassing on their first pass of creating their marketing tools. Your champions will be great for getting you comfortable to put things into the world that are good enough, rather than perfect. This will definitely keep you moving forward.
Combining perspectives for real creative progress
Both perspectives have an important role in your business. The champion will get you going and keep you feeling good, but if you only tune into this voice you might never surpass mediocrity. The critic will push you to excellence, but if you only ever tune into this voice you might struggle to maintain your enthusiasm.
We use our cohort analyses to identify these people in a business, and have found real creative spark in bringing them together. Over time, we tend to bring the range tighter as the standard expected by the business becomes clearer, but the same people do tend to remain at one end or the other.
Having different perspectives in your business is key, and knowing which to tune into when can really set you apart.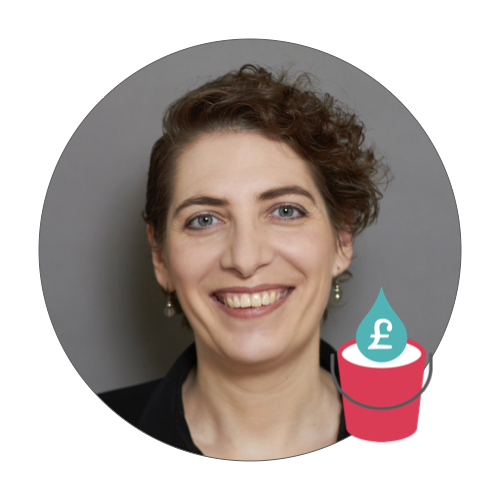 Bryony Thomas
Author & Founder, Watertight Marketing
Bryony Thomas is the creator of the multi-award winning  Watertight Marketing methodology, captured in her best-selling book of the same name. She is one of the UK's foremost marketing thinkers, featured by the likes of Forbes, The Guardian, Business Insider and many more, and in-demand speaker for business conferences, in-house sales days and high-level Board strategy days.