Reading Time: 5 Minutes
In a blog I wrote recently, I mentioned that one of the four growth strategies was looking for like-minded prospects. This is step two of the process we'd recommend to help you find, win and keep more of the right clients. We're looking here at two things. Firstly, it's how you go about finding more clients. Second, how you can funnel and filter the right clients to make sure you're spending your time on those most likely to convert. ~ Rachael Wheatley | MD, Watertight Business Thinking  
When you're finding more clients like the ones you already have, the first priority is to have a really good idea of who your yes/yes clients are. That is: "yes" they're the type of clients and work we really want to work with, and "yes" they meet our profit criteria. Having that focus when looking for like-minded prospects is useful for all sorts of reasons. It helps you to filter out those who are not right for you (and perhaps you're not right for them). You can more easily characterise them and engage where they hang out with messages that will resonate. Your time and energy will be best spent on people most likely to want what you offer. 
Depending on the number of new clients you're looking for, you could even research a top 30 list – names of companies and relevant contacts you'd love to work with, who would sit in that yes/yes box. A combination of outreach by your sales people with support from marketing could help you start warm conversations with these people. 
Mapping out their journey
Once you have a good idea of who these prospects are, we'd recommend you map out their buying journey. Consider the time it takes, their frustrations and who else is involved in the decision. Find out what marketing you have in place so you can identify any gaps. In particular, talk to those involved in sales. Ask them what tools they need to warm up the conversations, provide talking points for meetings, what research you can do or insights you can share that will help them reach out to and talk to the right people. 
Inviting them into your world
The next task is to identify at least three places where those clients hang out. Be there and be relevant. Engage with them around topics that are close to their hearts that you can speak to credibly.  
Think of marketing activities that will pique their interest and invite them to the next step. That next step might be a webinar or masterclass, a meeting to chat about your latest research, a benchmarking quiz, a gap analysis, a mini version of what you offer. 
Those same tools can also be used by sales people to suggest warm meetings with prospective clients. Much better and more useful than asking to meet out of the blue when that prospect might not have the first clue who you are or why it would be worth meeting with you! 
Plugging the funnel & filter leaks
There are three ways to plug any marketing gaps you have here and which directly support your sales people. 
Leak 4 – No Gateway:

Creating tools and activities that filter out the wrong kind of work, and mean your sales people are only spending time with great prospects. Then equip them with engaging tools that top and tail the sales conversations to increase the initial order value, and the rate at which you convert.

 

Leak 5 – No Critical Approval:

Marketing that gets critical third parties, or critical inner voices, on-side. This increases their commitment to the relationship, and usually increases their confidence to spend more with you. It helps to address those voices of veto or common concerns prospects might have.

 

Leak 6 – No Proof:

Preparing a living library of compelling evidential materials, formatted for the way your prospects' minds work. These make the case for why you are a great choice for them, and increase their trust in you. This will mean you win more of the deals on the table, and increase the customer's trust to spend more with you.

 
By going through this thinking and planning and putting together these marketing tools, you'll be able to find more of the right prospects. You'll be able to filter out those who are more likely to want to buy from you. You won't be spending your time talking to people who are never going to buy. You can position your higher value products and services and those that propose deeper client engagements.  
This is one area of growth where marketing and sales need to work hand-in-hand. It would be hard to win new clients without sales conversations, especially if what you're offering is a more considered purchase. Equally true is that they would be hard to win without putting in place the marketing tools and activities that support the customer's buying decision. 
When that collaboration works, that's when you'll see the needle really start to move. 
Growth by winning more clients is but one of the things we're covering at our conference. Find out more here.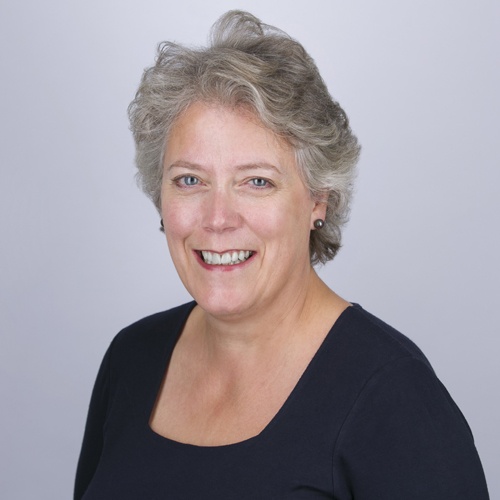 Rachael Wheatley
Managing Director, Watertight Thinking
Rachael brings over 30 years' of marketing experience, with a particular focus on building and developing effective marketing teams that are able to act as a strategic driving force across an organisation. She has worked with Watertight since 2014 as a Master Practitioner and joined the business as MD in 2022.